Bay Area Youth Softball: Welcome
Bay Area Youth Softball - Serving our youth age 4-18 in Clear Lake, Webster, Seabrook, and surrounding communities
Opening Day coming March 7th!!!!
Come out for an exciting day of softball. All teams will be scheduled to play.
Opening Ceremonies will begin at 9am.
Plan to spend the day watching your favorite teams battle it out. Cheer on your players and their friends.
Opening Day will be full of excitement and fun to keep everyone entertained, including but not limited to:
Full Concessions all day
Obstacle Course
Hoop Shots
Face Painting
Tatoos
Prize Raffles
YES! Fitness
2nd Annual HOME RUN DERBY
(1st, 2nd and 3rd place prizes awarded PLUS bragging rights)
18u Blitz will be holding an open try out
Sunday Feb. 22nd Bay Area Park, 6:30pm field 2.
Contact Kevin Armstrong 832-758-9109
14u Blitz is holding open try outs
Contact Don Bradford dbradford@ricetec.com
12u Blitz will be holding open trys outs
Wednesday nights beginning 2/18 - 3/4.
Contact Kevin Huston 832-418-9885 or khuston@bokanyinconsulting.com
Important League Dates:
February 23, 2015 - Games begin
March 7, 2015 - Opening Day
March 29, 2015 - Picture Day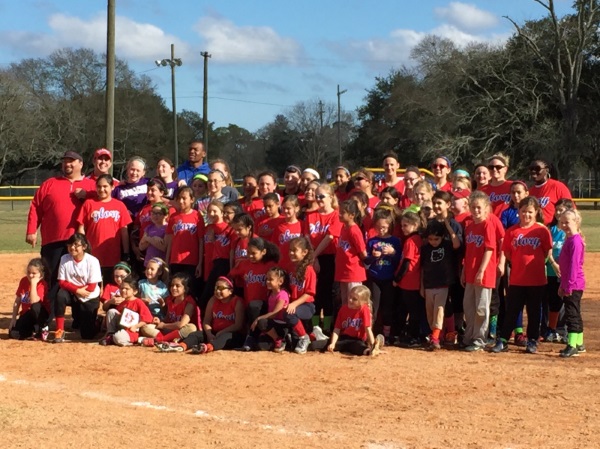 Texas Glory Adkins - Fox 14U College Prep team hosted the TGA Skills Camp 2015!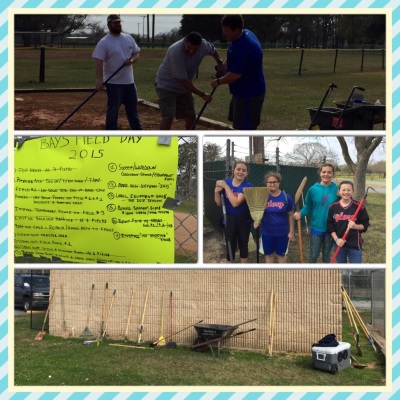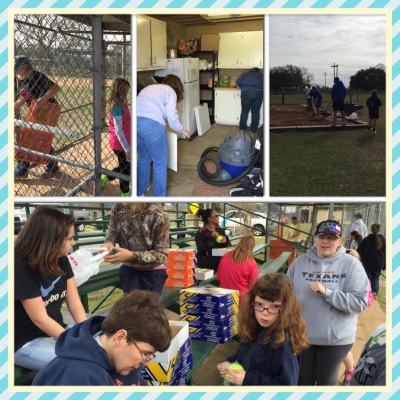 BAYS Field Day 2015 was a huge success!
Thank you to all of the parents and players that came out to get the jobs done!
THANK YOU TO OUR 2015 SPONSORS!!
Bounce Above
Thank you Bounce Above for providing invlatable fun at Opening Day.
Sante Fe TX - (832) 782-0409
Buffalo Wild Wings
Thank you Buffalo Wild Wings for sponsoring the Roadrunners.
Webster Plaza, Suite 400 528 West Bay Area Blvd. Webster, TX - (281) 338-9464
Channel Door
Thank you Channel Door for sponsoring the Owls.
330 North 11th Street La Porte, TX 77571 - (281) 470-0222
Fuddruckers
Fuddrucker's has provided space for our registration sessions and board meetings.
2040 Nasa Road One, Houston, TX 77058 - (281) 333-1598
Griffin Equipment Co., LLC
Thank you Griffin Equipment Co., LLC for sponsoring the Kit Kats
P.O. Box 925676 Houston, TX 77292-5676 - (713) 681-6550
GSD Demolition
Thank you GSD Demolition for sponsoring the Warheads.
7135 South Lake Houston Parkway, Houston Texas, 77049 - (281) 459-1500
JMD Distributing
Thank you JMD Distributing for sponsoring the Eagles
jimdambra@cornwelltools.com - (409) 256-3464
Kids R Kids
Thank you Kids R Kids for your sponsorship.
170 West Bay Area Blvd., League City, TX 77573 - (281) 332-6611
ODFJELL Terminals/Tankers USA
Thank you ODFJELL Terminals/Tankers USA for sponsoring the Violets and Shocktarts.
13100 Space Center Blvd. Suite 600 Houston, TX 77059 - (713) 844-2300
Plumbers Local Union 68
Thank you Plumbers Local Union 68 for sponsoring the Starburst.
502 Link Road, Houston TX 77249-8746 - (713) 869-3592
Rick Tinker Insurance
Thank you Rick Tinker Insurance for sponsoring the Warriors.
2206 E. Broadway Ste E2 Pearland, TX 77581 - (281) 484-7158
Star Toyota
Thank you Star Toyota for sponsoring one of our scoreboards.
2112 Gulf Fwy S, League City, TX 77573 - (888) 438-2032
Thunderhead Marketing
Thank you Thunderhead Marketing for sponsoring the Seahawks
11815 Keystone Spring Way Houston, TX 77089 - (800) 815-1419
Weeks Service Company
Thank you Weeks Service Company for sponsoring one of our scoreboards.
1306 S Hwy 3 League City, Texas 77573 - (281) 332-9555
A special thanks to Toni and Micah Stanford for the donation of our two new American Flags.
We really appreciate your Support!!!!
YEAR-ROUND BLITZ TEAMS TRYOUTS ARE CONTINUING WHILE SPOTS REMAIN, contact the following people for openings
14U Blitz - Don Bradford (dbradford@ricetec.com)
18U Blitz - Mike Helton (713-470-8643)