Baldwinsville Pop Warner: Welcome
ONE PROGRAM, ONE MISSION IN 2013
2013 Registration Dates
(Online registration will be open soon)

Saturday, June 8, 2013
(Early Bird)

Lysander Town Hall
10:00am - 2:00pm
$15 Physicals On-site

Thursday, June 20, 2013
(Early Bird)

Lysander Town Hall
6:00pm - 9:00pm
Saturday, July 20, 2013
Lysander Town Hall
10:00am - 2:00pm
$15 Physicals On-site

Thursday, July 25, 2013
Lysander Town Hall
6:00pm - 9:00pm
$15 Physicals On-site

2013 Registration Fees
Early Bird Registration - Save $10/child (By June 30th)
Flag Football (Ages 5-6) - $75
*Plus refundable fundraising deposit - $50
Cheer (Ages 5-15) - $100
*Plus refundable fundraising deposit - $50
Tackle Football (Ages 5-15) - $100
*Plus refundable fundraising deposit - $50
*$50 refundable fundraising deposit. All participants are required to participate in all fundraising activities. Once the minimum individual fundraising goals are reached, the $50 deposit will be refunded by a check from the league.
**Registration fees include league fees, referee fees field fees and other costs necessary to operate our league.
***Baldwinsville Pop Warner supplies all football equipment and cheerleading uniforms except for the following:
- Football cleats, athletic protector (cup), socks and a red practice jersey.
- Cheerleading shoes and spankies. (Other items may be necessary for purchase)
2013 Registration Checklist
A parent/guardian AND participant must be present at time of registration

Registrants must provide the following items at time of registration:
*One copy of child's certified birth certificate
*One current wallet size photo of child
*Proof of residency (Ex: Utility bill with name and address)
*Two copies of child's final report card (Front & Back)
*A Pop Warner physical examination form dated after Jan. 1, 2013
---
1st Annual Bville Pop Warner Golf Tournament
Date: Saturday August 10th, 2013
Time: 1:00pm Shotgun Start
Location: Radisson Golf Course
Cost: $300/foursome ($75/golfer)
Includes: Round of golf and dinner
Please com join us for a day of fun, golf and prizes to support our local Pop Warner kids.
If interested please contact Doug Barber at dkbarber1@verizon.net
(Download the 2013 Bville Pop Warner Golf Tournament Registration Form in the "Forms" section)
---
2012 Little Scholars Award Banquet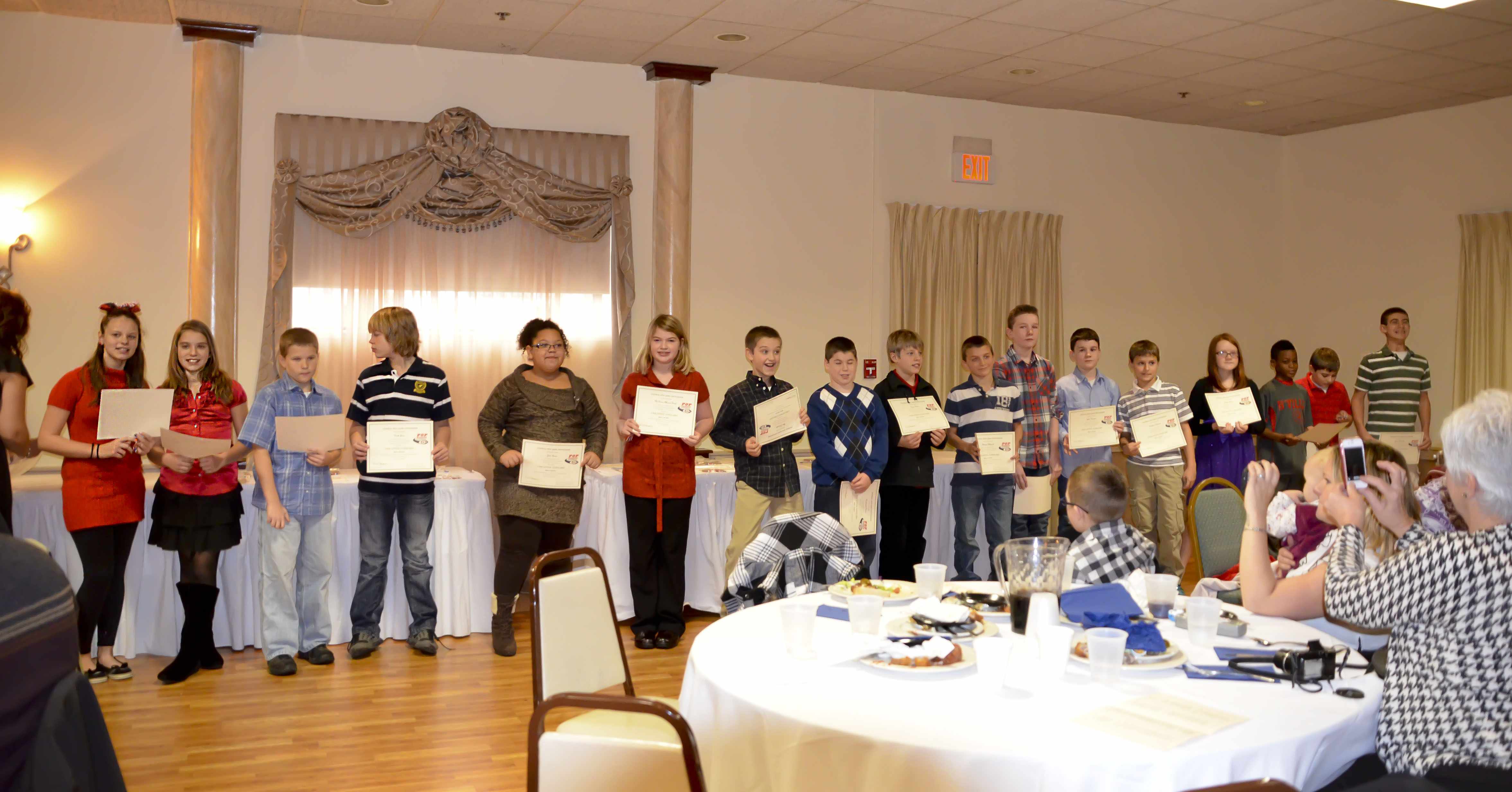 Congratulations to all of our 2012 Little Scholar Award recipiants. Bville had the most awards in the whole conference. We are proud of each and every one of you. Great job and keep up the good work.

---
2012 Recognition Night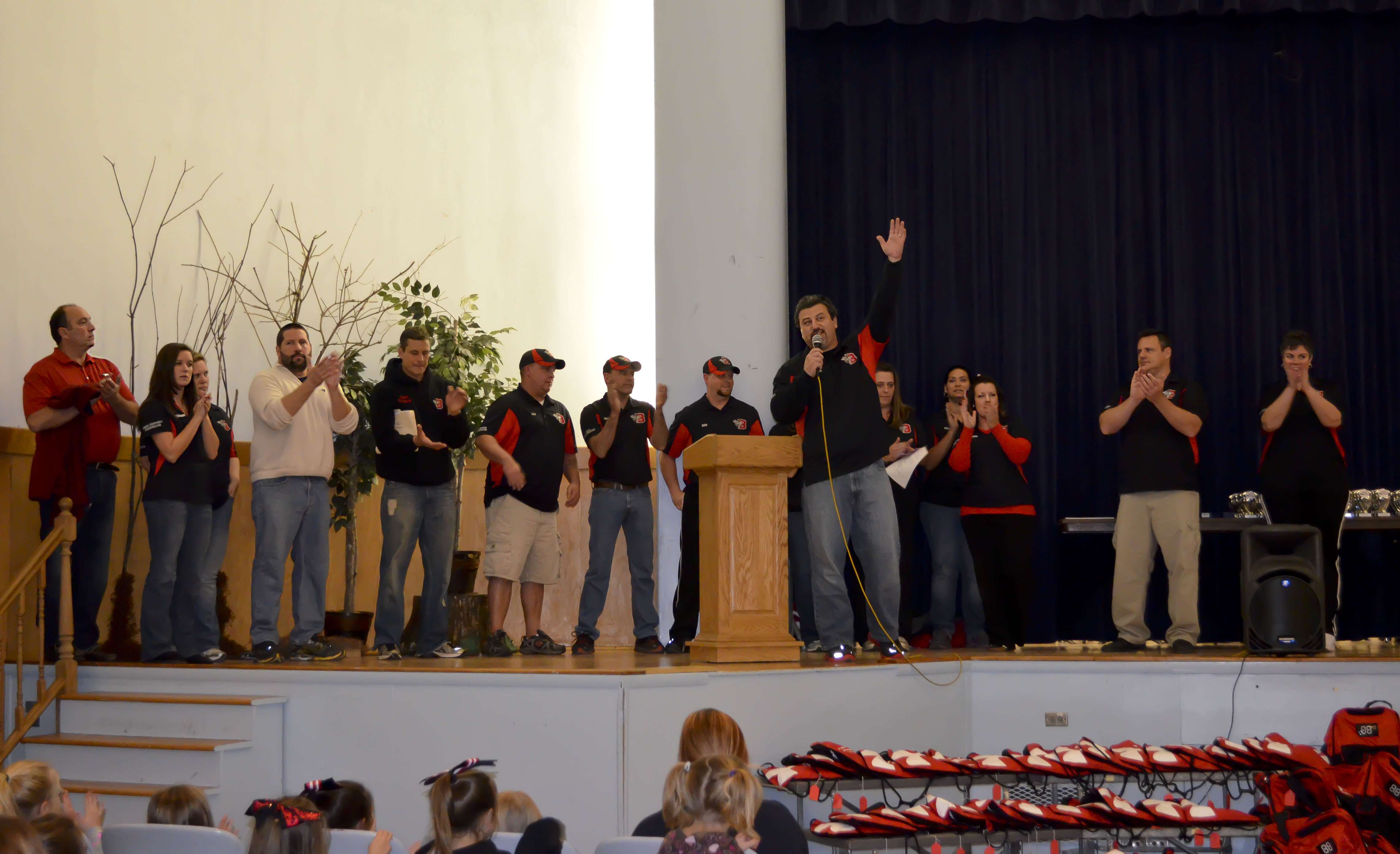 Thank you to the 2012 Board of Directors as well as all of the volunteers who made the 2012 Recognition Night a huge success. One Program, One Mission in 2013.