Baldwin City Blues: Welcome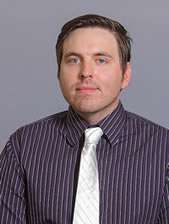 Jason LaRocque, Baldwin City Blues Manager
Saturday, May 16
Come Out and Enjoy a Great Summer of Blues Baseball
The Baldwin City Blues would like to invite the Baldwin City Community and Friends to come out to Ballpark this summer for some exciting Baldwin City Blues Baseball. With new players and an outstanding coaching staff the Blues look to make an impact in the highly competitive Mid Plains League. In addition to outstanding League competition, the Baldwin City Blues will take on the Puerto Rico Collegiate All Star Team on July 11 at the Park and Rec Complex. Numerous players are drafted off this team each year, so come out and see future MLB Players take on the Blues.
Check out the complete schedule under the "2105 Baldwin City Blues" tab on the left side of the website.
New Players/Leadership to Impact The Baldwin City Blues
The Baldwin City Blues have been hard at work building the team for the 2015 Summer. In addition the Blues have secured the services of Jason LaRocque to serve as the Blues Skipper. Jason currently Coaches at Ottawa University and has several years coaching Summer Collegiate Baseball, most recently in the Texas Collegiate League.
Full Bios and photos are coming.
Saturday, May 16
2015 Baldwin City Blues
Thursday, May 21
Our Sponsors
Thursday, May 21
Baldwin City Photos