Arizona District Three Little League: Welcome
Arizona District Three Little League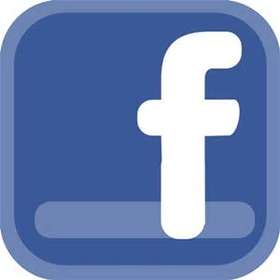 Arizoan District Three Facebook Page
2016 Arizona State Little League Tournament
Arizona Distrcit Three is proud to host the 2016 Arizona State Little League Tournament. The baord members and volunteers in Cactus Foothills South Little League and Cactus/Horizon Little League have been working hard not just this year but the last couple of years to prepare for this prestigious tournament.
Please note that all teams are expected to play at any time and any place throughout the tournament. Changes may be made if a district withdraws, re-enters or changes may need to be made due to weather, light curfews or any other reason preventing a game not to be played to completion (except weather with a legal game or LL curfew).
The tournament format will be POOL PLAY. Two pools of 7 teams will play 4 games (yes - they will not play all the teams in the pool-just randomly picked 4 games). The top FOUR teams will advance to SINGLE ELIMINATION play. The tie-breaker in pool play will be the Little League Pool Play Tie-Breaker rule that is in the back of the "Green Book."
Other information such as the Mandatory Manager/Coaches meeting will be posted soon.
More information such as hotels, places to dine and things to do on off days will be posted soon.
2016 Arizona District Three Tournaments
The 2016 Arizona District Three Tournament Season is about to begin. This will be the site for all the information regarding the tournament meeting dates, certifications, schedules and results.
ALL DATES FOR THE TOURNAMENTS ARE TENTATIVE! Teams may drop out, enter or re-enter the tournament right up until the tournaments begin. So, they could change at any time. With that said, ALL TEAMS must be available to play at any time and at any place until they are eliminated from the tournaments.
No league may ANNOUNCE the players of the team, PRACTICE with a team or have TRYOUTS before June 1, 2016. This is different than what is in the "Green Book." LL announced a change to the rule earlier in the year. However, the tournament dates for 2016 still will remain at about the same time as they have always been. This is not only the District Tournaments, but the State, Region and World Series Tournament Dates are not any different than years past.
So, even if your season has ended, nothing may begin for All-Stars until June 1, 2016.
If you have any questions or concerns, please feel free to contact me at mlane@azd3.com.