Azalea Little League: Welcome
Help Azalea Little League Build New Batting Cages
Donations Received: $ 0
$0
$ 5,000

Welcome to Azalea Little League!!


Spring 2016 Registration is STILL OPEN!!
You can also register in person at the club house
UPCOMING EVENTS
First Softball Practice - Wednesday, Feb 10th @ 6:30pm
T-Ball Meeting/Practice - Friday, Feb. 12 @ 6:00pm
Tampa Bay Rays Play Ball Day
Everyone needs to register for access to the team info, updates, schedules, and all related information. Please make sure you fill out user role such as coach, parent, etc.
Azalea Little League would like to thank the following sponsors. Without their continued support our league would not exist.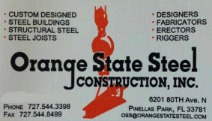 Hablamos Español
2950 75th Street North St Petersburg, FL 33710
727-347-3325