St. Pete Little League formerly Azalea Little League: Welcome

Welcome to St. Pete Little League!!
(formally Azalea Little League)
Please join us in welcoming our newest Board members!
Fall 2017 Registration is now open!
Please contact Maria at maria1excel@yahoo.com for registration
information.
As always, we don't smoke, bring our pets or bring outside food to our fields
(with the exception of certified assigned companions)
Azalea Little League would like to thank the following sponsors. Without their continued support our league would not exist.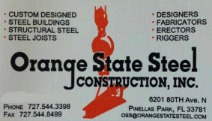 Hablamos Español
2950 75th Street North St Petersburg, FL 33710
727-347-3325
Sunday, August 13
Like us on Facebook