Grayslake AYSO #396: Welcome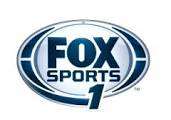 Did you KNOW that AYSO is now Sponsored by FOX SPORTS !
As always, we need volunteers, coaches, referees, new board members, etc! Please consider volunteering your time. If you plan to volunteer, please register to volunteer on eAYSO.org! For additional information please refer to our Volunteer Page.

Did You Know You're Part of a Fantastic National Program!



AYSO alumni grow up and become teachers, doctors, truck drivers, lawyers, artists, plumbers and ... professional soccer players!


Some of AYSO's most famous professional soccer playing alumni help tell parents and kids that AYSO is the right place for every child to sign-up to learn and play soccer! Landon Donovan, Julie Foudy, Carlos Bocanegra, Shannon Boxx and Eric Wynalda are all AYSO alumni that have joined with us to remind everyone that Great Soccer Starts Here!

Also see what Eric Wynalda, former member of the current US Mens National Team and AYSO parent, has to say to other AYSO parents.

Finally, listen to US Women's National Team player, Amy Rodriguez talk about her favorite memories as an AYSO player. Enjoy the rest of the season!


Important Phone Numbers to Know




As quickly as possibly we will try to update the Website and Facebook with any weather-related or other updates. If you have any questions for us, please email us at 4rusch4@sbcglobal.net

AYSO Provides Exceptional Coach and Referee Training

Did you know that AYSO is one of only 2 Nationally Accredited volunteer organizations? (the other one is the Special Olympics). And AYSO is the only youth sports organization with National Council for Accreditation of Coaching Education (NCACE) accreditation. As a result AYSO's national resources develop the strongest coaches and referees in the country.

This is just one more reason why AYSO is a choice made by thousands of players across the country!

AYSO Philosophies
AYSO is a nationwide non-profit organization that develops and delivers quality youth soccer programs in a fun, family environment based on AYSO's Six Philosophies:


Everyone Plays
Balanced Teams
Open Registration
Positive Coaching
Good Sportsmanship
Player Development

If you can't find it here, find Grayslake AYSO on Facebook!!



For More information about what happens AFTER you register see What Happens Next 2015-2016

currently under forms and documents.