Acushnet Basketball: My Site News
Tuesday, June 10
2014 Acushnet Basketball Scholorship Award
The Acushnet Basketball Program is proud to announce it will be offering yearly scholarships to past participants beginning in the Fall of 2014. The Acushnet Basketball Scholarship Award has been created to financially assist former players who plan to attend college. Recipients will be both from the boys' and girls' programs. Please see the Acushnet Basketball Scholorship Form for details and instructions
For any questions please contact Boys Basketball Director - Scott Deslauriers Scott.Deslauriers@gmail.com or Girls Basketball Director - Stephanie St. Onge, stephstonge@yahoo.com
Handout:
2014 Acushnet Basketball Scholorship Award
Wednesday, February 5
Tonights Games Have Been Cancelled
Monday, February 3
Playoffs Update!
Our League season looks to conclude on February 11th with the Playoffs commencing on February 24th. The top four teams in each division will make the playoffs with the 1 seed playing the 4 seed and the 2 seed playing the 3 seed, winners to go to the championship, with all series are best of 3. Tiebreakers for seeding will be as follows and in this order 1. Head to head, 2. Point Differential, 3. Points Allowed, 4. Points Scored.
For the Pee Wee Division - Acushnet Federal Credit Union has locked up the top spot, with VFW locking up the number 2 seed. Bristol Dental has secured the 3 seed and the 4 seed is still up for grabs with Shawmut Auto, Elf's Landscaping and Acushnet Firefighters all in the mix.
In the hotly contested Junior Division - Acushnet Company, The Flower House and Dunkin Donuts have all qualified for the playoffs and locked up the top three seeds, although where they will fall is still up for grabs and anyone's guess. Mass Auto, Lazzaro Construction, and Lions Club are battling it out for the 4th and final spot, although Lions Club will need a little help and effectively run the table in order to qualify.
  For the Senior Division - The Joey Jason fund has a stranglehold on the top spot with a perfect record, while Jason's Variety has secured the number 2 spot. The 3rd and the 4th seeds are still up for grabs with Reebok Classic and DW White holding the current edge, with a loss by Tilecraft effectively eliminating them from contention.
Monday, February 3
Games Cancelled!
Tonights games for Feb 2nd have been canced and will be made up next week. Please check the calendar for updated game times.
Wednesday, January 29
2014 WinterJam Tournament
The 2014 Winter Jam Tournament tournament is filling up fast, entries will be closed on Feb 15th or when the division is full, whichever comes first.  Our tournament consists of teams from the Cape Hoops League, Kingston SportsCenter League, Rhode Island Youth Basketball Association and some local and not so local town travel teams.  Come and be a part of one of the biggest tournaments in the area.  For more information please visit the WinterJam Tourney section on our web-ste or email Scott at
Scott.Deslauriers@gmail.com
8th Grade Boys Division - FULL
7th Grade Boys Division - 1 spot left
6th Grade Boys Division - FULL
5th Grade Boys Division - 1 spot left
4th Grade Boys Division - 1 spot left
3rd Grade Boys Division - 2 spots left
Thursday, January 9
3rd Grade Boys Travel Team Announced!
The Acushnet Boys 3rd grade Travel/All Star team has been selected, our 3rd graders will be competeing in various tournaments throughout the area as well as our own WinterJam Tournament.  The team consists of:
Matt Castro
Jack Cunha
Andrew "AJ" Deslauriers
Andrew Fontes
Aidan Lamontagne
Tim Lessa
Nathan Roderiques
Mason Santos
The team is coached by Tom Santos and Eric Lamontagne.  Congratulations and have fun boys!
Thursday, January 2
Games Canceled!
Tonights games (1/2) and tomorrow nights practices (1/3) have been canceled due to the impending snow storm. Make-up dates will be announced shortly.
Friday, December 27
7th Grade Boys Team Playing this Weekend
Our 7th grade boys team will be competing this weekend in the 2013 Old Rochester Holiday Tournament to be played at Tabor Academey in Marion. The 7th Graders will be playing Sat at 1:25pm against Falmouth, Sat at 4:40pm against Bridgewater, and Sunday at 11:15 against Raynham. The winner of their pool will play in the 7th Grade Championship on Sunday at 3:00pm. Currently our 7th Grade team is 5 and 1 in the Cape Hoops Travel League. Good luck boys!
Tuesday, December 17
Dec 17th GAMES Canceled
Due to the snow all boys basketball games tonight, Dec 17th are cancelled and will be rescheduled at a later date.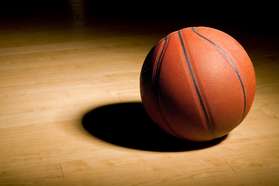 3rd Grade Tryouts!
Wednesday, December 11
3rd Grade Boys Tryouts this Friday!
3rd Grade Boys Travel Team Tryouts will be held this Friday, Dec 13, 2013 from 6:30 PM - 7:45 PM at the Ford Middle School. The 3rd graders plan to participate in several tournaments in 2014 including our own WinterJam Tournament which is held in early March, 2014. For any questions please contact coaches Tom Santos at tsnitro@yahoo.com or Eric Lamontagne at eslamontagne@comcast.net
Tuesday, December 10
No Boys Basketball Games 12/10 and 12/11
The boys basketball league games for Tuesday 12/10 and Wed 12/11 have been cancelled, they will be rescheduled at a later date.
Wednesday, November 27
4th and 5th graders compete in the Freetown / Lakeville tournament
The Acushnet 4th and 5th grade boys travel teams recently wrapped up their participation in the Freetown / Lakeville tournament by going a combined 5 and 1 on the weekend.
The Acushnet 4th graders posted a record of 3 wins and no loses in the Freetown/Lakeville Tournament. In game one, Acushnet defeated Bridgewater 15 to 13. A combination of solid defense and timely scoring helped Acushnet edge out Bridgewater for its first win of the season. In game two, after being ahead by only 2 points heading into the second half, a late offensive run helped Acushnet outlast Freetown/Lakeville with a hard fought 27 to 17 victory. In game three, Acushnet beat a pesky Raynham team 23 to 18. After a tight first half, Acushnet came out in the second and played strong team defense holding Raynham to only one second half point.
In their 1st game the Acushnet 5th Graders defeated Raynhan 29 to 23, the Acushnet offense was paced by Ryan Deslauriers Logan Berube and Brady Coppa . Jason Motta, Aidan Milton and Alex DeAlmeida helped to round out the team effort on the defensive side of the ball. In the 5th Graders 2nd contest they defeated a tough Bridgewater team 32 to 21, the Acushnet scoring was led by Logan Berube , Ryan Deslauriers and Reece Antunes. Nathan Spellman and Ben Davignon came up big with key plays during a tight contest. In their final game the 5th graders squared off with the other undefeated team in Freetown/Lakeville. Acushnet lost a nail biter 35 to 33 with Logan Berube and Ryan Deslauriers leading the scoring. Colby Medeiros provided the spark off the bench coming up big with a few defensive stops and key rebounds.
Congratulations to all the boys for an impressive showing in the Freetown Lakeville tournament.