Acushnet Basketball: Welcome
Welcome to the home of the Acushnet Boys Basketball Program
The Acushnet Youth Athletic Association (AYAA) is a non-profit organization located in Acushnet, Ma and was created with the purpose to promote a higher level of competitive basketball for the youth of Acushnet. The goal of the Acushnet Boys Basketball Programs goal is to provide the children of Acushnet a solid basketball foundation, focusing on teamwork, dedication, good sportsmanship and competitive play.
The Boys Basketball program has instructional and recreational leagues for children grades 2 through 8, along with travel teams which compete in the Cape Hoops and Kingston Sports Center Leagues.
For more information you can email us at boysbasketball@ayaa.com
Find us on facebook at www.facebook.com/Acushnetbasketball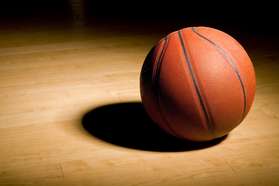 3rd Grade Tryouts!
Wednesday, December 11
3rd Grade Boys Tryouts this Friday!
3rd Grade Boys Travel Team Tryouts will be held this Friday, Dec 13, 2013 from 6:30 PM - 7:45 PM at the Ford Middle School. The 3rd graders plan to participate in several tournaments in 2014 including our own WinterJam Tournament which is held in early March, 2014. For any questions please contact coaches Tom Santos at tsnitro@yahoo.com or Eric Lamontagne at eslamontagne@comcast.net
Tuesday, December 10
No Boys Basketball Games 12/10 and 12/11
The boys basketball league games for Tuesday 12/10 and Wed 12/11 have been cancelled, they will be rescheduled at a later date.