: Flames Nation Sponsors
Josh Bates Trucking, LLC
Sweets Transmission Service
281 Poor Creek Ln
Greenville, Virginia
24440



Phone: 540-377-2369
Auto Parts & Supply
PO Box 533
Vesuvius, Virginia
24483



Phone: 540-377-2902
Greenville Athletic Club
PO Box 259
Greenville, Virginia
24440



Phone: 540-430-8000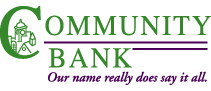 Community Bank
38 N Central Ave
Staunton, Virginia
24401


At Community Bank, we don't believe in
"One Size Fits All."

We have checking, savings, CDs, money market accounts, loans, investments, and much more that are suited to fit your lifestyle- no matter where you are in life. And best of all-our personal, friendly customer service comes standard with every account!

Phone: 540-886-0796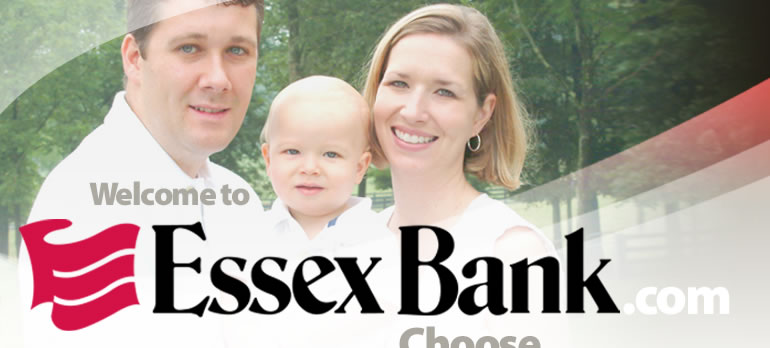 Essex Bank of Rockbridge
744 N. Lee Hwy
Lexington, Virginia
24450


The doors of Bank of Rockbridge are open! Open to customers, open to businesses, open to the community, open to the future and open to new dreams. Come through our doors and you'll be greeted by welcoming, accessible professionals who are trained to help meet your needs. Come through our doors and select from our versatile banking products designed for flexibility and ease. Come through our doors and learn about our approach to answering questions and solving problems. Come through our doors and find your dreams.
lchittum@essexbank.com
Phone: 540-464-9884
Fax: 540-464-9885

Hershey Tire
624 N Augusta
Staunton, Virginia
24401


Hershey Tire Co. Inc. in Staunton, Virginia, will help you get back on the road quickly in your time of need. Our inventory includes passenger car tires, light truck tires, and SUV tires from industry leading manufacturers like Michelin, BFGoodrich, and Uniroyal. Hershey Tire Co. offers 4-wheel alignment, exhaust service, oil changes, and other valuable automotive services at affordable prices. Whether you're from Staunton, Waynesboro, Verona, or another nearby community, you can trust our experienced staff to get your car, truck, minivan, or SUV driving its best.
info@hersheytire.com
Phone: (540) 886-3438
Fax: (540) 213-0281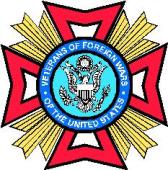 VFW Post 2216
PO Box 2032
Staunton, Virginia
24402


The VFW is a fraternal, patriotic, historical and charitable organization that preserves and strengthens comradeship among its members through the assistance of worthy veterans and their families (especially widows and orphans), honoring those veterans who have gone before us, assisting in our local communities and maintaining true allegiance to the government of the United States and fidelity to its constitution and laws.

OUR MISSION: "HONOR THE DEAD, BY HELPING THE LIVING".

info@vfw2216.com
Phone: 540-885-7892
Verona Moose Lodge 2172
1510 Commerce Road
Staunton , Virginia
24401



Phone: (540) 248-5932
Bonnie's Jewelry - Bonnie Clemmer
Maury River Road
Lexington, Virginia
24450


Jewelry for any occasion. Go FLAMES!
bonclem@gmail.com
Phone: 540-348-5213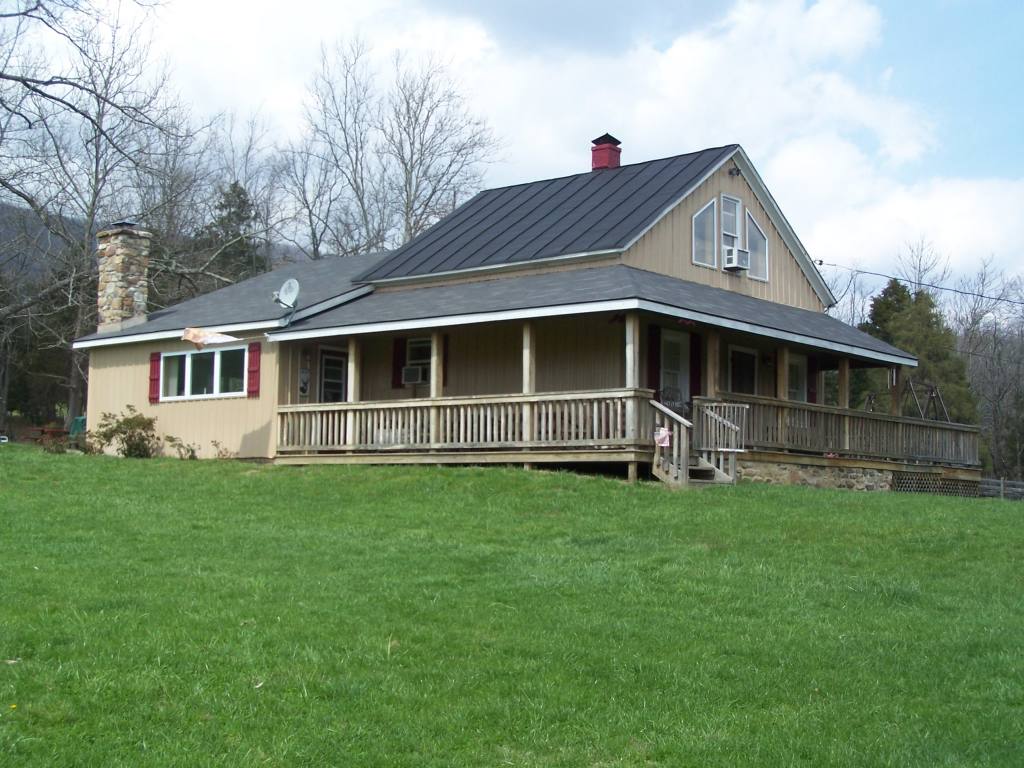 The Lazy J Lodge - J.L Clemmer Jr.
Welcome to Lazy J Lodge – Charming Character and Comfortable Accommodations.

Located between Lexington and Staunton, Virginia, our Rental Cabin is nestled near the foothills of Little North Mountain. At this Virginia cabin rental, you will enjoy fishing in the stocked pond or taking a hike in the open woodland. Enjoy viewing a wide variety of wildlife, including deer and turkey from the decks that surround the cabin. If you desire to be less active, bring a book along and curl up in one of the many swings for a good read by day and watch the fireflies dance by night.

Our Virginia Cabin Rental is family friendly and is a complete rental with a fully equipped kitchen, air conditioning, Dish Network, and much more.

The memories you create at our Virginia Cabin Rental will make you want to return year after year
bonclem@gmail.com
Phone: 540-348-5213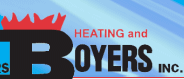 R.S. Boyers Heating and Air Conditioning, Inc
P.O. Box 277
Lyndhurst, Virginia
22952


We started R.S. Boyers in 1976 with one goal in mind - providing area families and businesses with comfort solutions that fit their needs AND their pocketbook. Since then nothing has changed. You can count on us to provide you with a system and solution that meets your unique needs.

To assure your satisfaction, we start by asking questions. Second, we work with the leading manufacturers in heating and cooling equipment to assure your system is top quality. Third, our technicians see your job through from start to finish, making sure the system performs to your expectations. Finally, we provide quick, professional service and complete service plans to keep your system running at peak efficiency. Its all part of a tradition of service - assuring complete customer satisfaction.

pboyers@cfw.com
Phone: (540) 949-7639
Fax: (540) 949-5658

State Farm Agent - Pat Stewart
PO Box 94
Staunton , Virginia
24401



Phone: 540-885-8839
Judy and Charlie Shifflett
| | |
| --- | --- |
| | Waynesboro, Va. Go Kennedy. Go Flames |
Warren Auto Sales, Inc
Staunton Moose Lodge #1635
Po Box 485
Staunton , Virginia
24402


Moose, The Family Fraternity: An international organization of men and women, dedicated to caring for young and old, brining communities closer together and celebrating life. Go Flames!
Lodge1635@mooseunits.org
Phone: 540-886-8248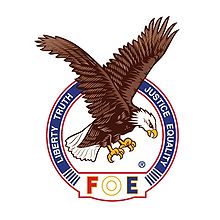 Fraternal Order of the Eagles #680
PO Box 179
225 Old Greenvile Rd
Staunton, Virginia
24401


"People Helping People"

The Fraternal Order of Eagles uphold and nourish the values of home, family and community.
Phone: 540-886-9834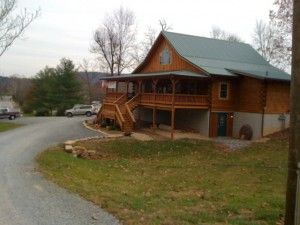 Just Kay's Cafe'
15 Maury Hills Drive
Rockbridge Baths, Virginia
24473


Unique log café located just east of magnificent Goshen Pass. Mon-Thu 8am-5pm. Fri 8am-8:30pm. Sat 8am-5pm. Sun 12pm-5pm. Official restaurant of the 10U Augusta Flames
Phone: 540-348-5391
Dental Health Associates
1557 Commerce Rd Ste 204
Verona, Virginia
24482

Jim's True Value Hardware and Home Center
1954 Sycamore Ave
Buena Vista, Virginia
24416



Phone: 540-261-8043
Augusta CO-OP
Ameerican Hardwood Industries, LLC
567 N. Charlotte Ave
Waynesboro, Virginia
22980



Phone: 540-946-9150
Fax: 540-946-9168
Sharp Shopper
IDiehl Tire
3265 Stuarts Draft Hwy
Waynesboro, Virginia
22980



Phone: 540-943-8845
Fax: 540-941-1019
Cambridge Learning Center
Premier Full Service Daycare
Phone: 337-KIDS (5437)
Devils Backbone Brewing Company
2771 Beech Grove Rd
Roseland, Virginia
22967



Phone: 434-361-2525
C&D Water Hauling LLC
PO Box 156
Peenleird, Virginia
22846



Phone: 540-885-3794
Fax: 540-886-0393
L.E. Wood Equipment Co., Inc.
171 Expo Road
Fishersville, Virginia
22939



lewood@ntelos.net
Phone: 540-337-1000
Fax: 540-337-1011
John L. Matherly, CPA
PO Box 1423
Waynesboro, Virginia
22980



Phone: 540-943-7147
Fax: 540-943-1832
Mount Joy Presbyterian Church
4709 Cold Springs Rd
Raphine, Virginia
24472

Mostly Vans DLR# 28676
2016 Jefferson
Fishersville, Virginia
22939

Henry Funeral Home, Inc
PO Box 1076
Staunton, Virginia
24402



Phone: 540-885-7211
McDonalds
Commonwealth Veterinary Clinic
2356 Jefferson Hwy
Waynesboro, Virginia
22980



Phone: 540-942-9777
Hunter Reed Authorized Snap-On Dealer
ADOM Construction Company
Mark and Laura S
T Brown Jr.
Linda and Dennis Johnson
Mary Kemp
Kenneth and Mary Hicks
Hazel Smiley
Aunt Dickie and Uncle Elmer
Granny Harris
H. Richard Mayes
Ruth Mitchell
Lynn and Steven Highland
Phyllis and Thomas Shrewsberry
R.D. and P.R. Wilson
Wilma Carpenter
Patricia and Charles Hammer
Evelyn White
Joan Simpson
Kristi Ruff
Leta and Robert Carper
Vicki Eubank
Ellen and Eugene Ratcliffe