Atlanta Pistons: Welcome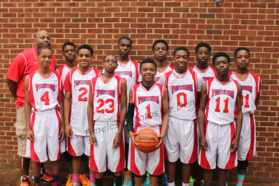 14U Elite 2013
Sunday, January 26
Time to Play!
Dear Family and friends,
It is that time of year and we are excited about what it has in store. We have high expectation for our teams this season. We have put together a very competitive schedule with great exposure for the teams. We feel this is our year.
We have placed the Schedule and fee on the 2014 Tournament link. We will get together on Sunday February 9th at Eagles Landing High School. The time will be announced this week. We look forward to seeing everyone then.
The 2013-14 season is here and we would like to say congrats the following boys on making there teams. Their schedules are on the link page so come check them out:
Anthony Newsome at Stephenson Middle School
Christian Blue at Dutchtown Middle School
Trey Taylor at Jonesboro High School
Quincy Gonzalez at Drew High School Atlanta
Blake & Brandon Roberts at Heritage High School
Mario Rice at Southwest Dekalb High School
Kaleb Blackmon at Eagles Landing High School
Rodrguez Dennis at Eagles Landing High School
Jacque Lesure at Clarkston High School
Miles Mitchell at Rockdale High School
Aidan Sanders at Eagles Landing High School
Christian Graves at Eagles Landing High School
Jordan Lewis at Eagles Landing High School
Keandre Johnson at Henry County High School
Kyle Terrell at Luella High School
Joel Forde at Eagles Landing High School
Jeff Crawford at Union Grove High Shool
Bradley Dewberry and Tyler Guice at Eagles Landing High School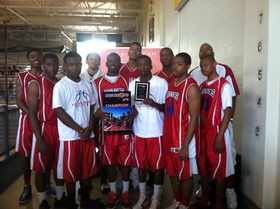 3 in a row Big Shots Atlanta Champs May 2012