ASH Baseball 2015
Overall Record: 27-7 District Record: 11-4 LHSAA FINAL Power-rank: #6 LBCA Rank: #7 (4/23/2014)
State Semi-finalist: 9 years
1987, 1988*, 1989*, 1990**, 1992, 1994, 2000, 2001**, 2002
* State Champions ** State Runner-up
District Champions: 20 years
Welcome to Alexandria Senior High School ("ASH") Varsity Baseball Team.
A progressive varsity prep baseball program in Alexandria, Louisiana.
Head Baseball Coach:Joey Lee
Check this site regularly for news, schedules, scores, and standings of the 2015 ASH baseball team. ALBUMS may be viewed or downloaded of action pictures of games throughout the year. Game schedules may be printed for your reference.
"Baseball is the only field of endeavor where a man can succeed three out of ten
and be considered a good performer." Ted Williams
"Baseball is 90% mental, the other half is physical." Yogi Berra
"If you don't win the big one ... you haven't done anything," Coach Daniel Tomlin
ASH BASEBALL TRADITION
State Championship: 1988, 1989
State Runner-up: 1990, 2001.
State Semi-finalist: 1987, 1992, 1994, 2000, 2002
District Champs: 1986, 1987, 1988, 1989, 1990, 1991, 1992, 1994, 1995, 1997, 1998, 1999, 2000, 2001, 2002, 2003, 2006, 2007*, 2008, 2012*
Longest Winning streak: 47 games from 1988 to 1990

Coaches:
1982-1983 Ken Rollins
1984-1985 Jay Braham
1986-2004 Don Boniol
2005-2012 Daniel Tomlin
2013 (partial year) John Michael Collins
2013-present Joey Lee
Alexandria Senior High School
800 Ola Lane
Alexandria, La 71303
448-8234 Fax 487-9994

Principal Duane Urbina
Assistant Principal Josh Rushing
Assistant Principal Curriculum Coordinator Ollie McGhee
Athletic Director Sam Goodwin
Head Baseball Coach Joey Lee
Hours of Operation 7:30 AM - 2:30 PM
School Colors Purple and Gold
School Mascot Trojans

Disclaimer Statement: The information and articles on this web-site do not represent the opinions or endorsements of the Alexandria Senior High School, its' administration, coaches, faculty, Rapides School Board, its' administration, school board members, or any other parties thereby related and/or employed. Any statistics reported are unofficial and are not kept or compiled by the official scorekeeper of each game. This web-site is for entertainment purposes only and are the views and opinions of the contributors only.
ASH SCOREBOARD SPONSORS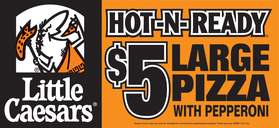 Little Caesars Pizza