ASH Baseball: Welcome
ASH Baseball 2014
Baseball is the only field of endeavor where a man can succeed three times out of ten

and be considered a good performer. ~Ted Williams


State Semi-finalist: 9 years
1987, 1988*, 1989*, 1990**, 1992, 1994, 2000, 2001**, 2002
* State Champions ** State Runner-up
District Champions: 20 years
Welcome to Alexandria Senior High School ("ASH")Varsity Baseball Team. A progressive varsity prep baseball program in Alexandria, Louisiana. Head Baseball Coach:Joey Lee

Check this site regularly for news, schedules, scores, and standings of the 2012 ASH baseball team. ALBUMS may be viewed or downloaded of action pictures of games throughout the year. Game schedules may be printed for your reference.

"Baseball is 90% mental, the other half is physical." Yogi Berra
"If you don't win the big one ... you haven't done anything," Coach Daniel Tomlin
ASH BASEBALL TRADITION
State Championship: 1988, 1989
State Runner-up: 1990, 2001.
State Semi-finalist: 1987, 1992, 1994, 2000, 2002
District Champs: 1986, 1987, 1988, 1989, 1990, 1991, 1992, 1994, 1995, 1997, 1998, 1999, 2000, 2001, 2002, 2003, 2006, 2007*, 2008, 2012*
Longest Winning streak: 47 games from 1988 to 1990

Coaches:
1982-1983 Ken Rollins
1984-1985 Jay Braham
1986-2004 Don Boniol
2005-2012 Daniel Tomlin
2013 (partial year) John Michael Collins
2013-present Joey Lee

See LINKS at bottom of page under INSTRUCTION for TIPS & DRILLS to improve your game!

Alexandria Senior High School
800 Ola Lane
Alexandria, La 71303
448-8234 � 448-8206 � Fax 487-9994
Guidance: 448-8488 � Fax 442-8323
Attendance: 445-9594 � Library: 442-1159 � Field House 443-9601
Boys' PE: 445-2502 � Girls' PE 443-5359 � Choir: 448-8622
Band: 443-1134 � Cafeteria: 448-8546


Principal Duane Urbina
Assistant Principal Josh Rushing
Assistant Principal Curriculum Coordinator Ollie McGhee
Athletic Director VACANT
Head Baseball Coach Joey Lee
Guidance Counselor Wendy Tannehill
Guidance Counselor Vickie Thompson
School Secretary Durinda Johnson
Guidance Office Clerk Kim Brewer
School Secretary Susan Liotta
Attendance Clerk Cynthia Aderhold

Hours of Operation 7:30 AM - 2:30 PM
School Colors Purple and Gold
School Mascot Trojans
School Uniform (shirt) Colors White and Purple
Pants Navy or Khaki
Disclaimer Statement: The information and articles on this web-site do not represent the opinions or endorsements of the Alexandria Senior High School, its' administration, coaches, faculty, Rapides School Board, its' administration, school board members, or any other parties thereby related and/or employed. Any statistics reported are unofficial and are not kept or compiled by the official scorekeeper of each game. This web-site is for entertainment purposes only and are the views and opinions of the contributors only.
ASH SCOREBOARD SPONSORS
Sunday, March 9
ASH Goes 4-0 for first time in Altick Classic
For the first time since participating in the mega Trey Altick Classic, ASH Baseball has gone 4-0.
In game 1 on Thursday, ASH faced prep academy Riverside and defeated them 5-3 with the pitching of Trace Carter.
Game 2 on Friday, ASH faced Southwood and 10-runned them 13-3 behind the pitching of Rueben Edwards.
Games 3 and 4 on Saturday night, ASH defeated East St. John 11-5 with Chris Dodson starting pitcher and relieved by senior first baseman John Hessni who held the opposition scoreless. This gave the opportunity for the Trojans to come from behind and take control of the game on some key hitting. Game 4 took a while, with Neville sticking with ASH matching scores just about every inning; ASH jumped out to a 2-0 lead but by the 5th inning the score was knotted at 4-4. Bottom of 6 still found the score tied at 5-5. Starter Aaron Armstrong was lifted in the 8th inning, score tied 6-6 and relieved by sophomore Matt Beck. Beck held the Neville Tigers in check but it took a couple more innings before the Trojans could score some runs finally defeating them 9-6 and Beck getting the win.
ASH goes to 6-2 on the year and will play host to the Annual Red River Prep Classic at ASH next weekend.
Thursday, March 6
ASH Baseball Opens with Win in Trey Altick Classic
The annual Trey Altick Classic hosting to the top teams in the state is again having a cast of 49 teams in the Monroe/West Monroe area.
ASH Baseball has always shown well in the annual classic and opened with a win over private school Riverside Academy of New Orleans, La. Known more for its basketball, the academy also has strong athletic programs in football and baseball.
Trace Carter got the win tonight going 6 innings only giving up 3 runs on 6 hits, striking out 8 and walking 2. Blake Painter got the save.
ASH had a total of 7 hits with Kevin VanAsselberg going 2 for 4, Steve Arnold 2 for 3, Trace Carter and Matt Beck 1 for 3, and Aaron Armstrong 1 for 4.
First year Head Coach Joey Lee said "Everything is going good so far." Trace Carter who this year has transitioned to catching duties, finds himself pitching at the beginning of the tournament play and cathcing the remainder.
ASH will travel to Ruston tomorrow night to face Southwood of Shreveport and will follow and face East St. John and Neville on Saturday night.
ASH - 5 Riverside Academy - 3
WP Trace Carter, 6IP, 3R, 6H, 2BB, 8K
Save Blake Painter, 1IP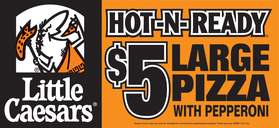 Little Caesars Pizza
Saturday, March 1
ASH Baseball Starts Out 2-1 at Denham Springs
ASH Baseball got the 2014 season kicked off and started off strong competing in the Denham Springs Tournament.
Senior RHP Aaron Armstrong kicked off the season holding Walker to 2 runs and defeating them 4-2 on Thursday.
Friday's game pitted the Trojans against host Denham Springs. Starting RHP Reuben Edwards got the win and bats were hot as they won 11-5 to start the season 2-0
ASH was back in action this morning against Live Oak with Trace Carter holding them to 2-runs. However, ASH bats were tested by Live Oak strong pitching and could only muster 2 runs causing the game to go into extra innings.
ASH had an opportunity with runners on second and third and one out but couldn't deliver the final blow. Live Oak did come through in the 9th to give the Trojans their first loss 3-2. ASH is 2-1 and will face host Dehnam Springs one more time at 5:30.
Monday, February 10
ASH Shows Well in Neville Scrimmage
The fans got a first look at the 2014 ASH Baseball team as the Trojans hosted last year's bi-district opponent Monroe-based Neville Tigers.
ASH looked well in pitching, hitting, and defense. Just about the entire team saw action as ASH played 11 innings with a different pitcher every inning. Hitting looked strong with the big seniors leading the way. ASH has a good host of pitching and look to be strong. Head Coach Joey Lee who was the pitching coach at the beginning of last year had one of the most balanced pitching squads in years with the ERA under 3.00.
ASH will have another long scrimmage game against former district foe Tioga Indians at the Trojan Field this Saturday.
Raph Rhymes LSU Tigers
Friday, February 7
True Tiger Raph Rhymes Highlights ASH Baseball Auction/Dinner
Raph Rhymes Detroit Tigers
National hitting leader LSU's Raph Rhymes highlighted the 2nd Annual Auction/Dinner for ASH Baseball. A former player for Head Coach Joey Lee at Neville High School, Rhymes delivered the keynote speech that included his life story.
With his high school beginnings at Neville High in Monroe, making All District his freshmen season and 2-time All-State, Rhymes only garnered one college offer, LSU-Eunice. After turning that down, he attended his LSU Tigers opting to tryout for the state's flagship program. After making the practice squad in the fall, he found himself completely out of baseball after Coach Paul Maineri had to cut him. Thinking his baseball career was over, he received a call from Coach Jeff Willis at LSU-E to make him an offer once again. This time he took him up on it. In his freshmen jr. college season, Rhymes won the Jr. College Player of the Year.
This apparently got the attention of Coach Paul Maineri who subsequently gave him an offer to return to LSU to play for the coveted Tigers. Rhymes then went on to lead the nation in batting average his junior season en route to the College World Series. Rhymes was drafted 3 consecutive years by Major League Baseball increasing his status each year he decline to go. After his senior year and a stellar award-winning career at LSU, he was drafted in the 15th round by the Detroit Tigers. In his short first season last year he was the 2nd leading hitter on his squad.
With the path that Rhymes has taken, who knows where he will end....perhaps on a World Series Tiger's team once again.
Monday, January 27
ASH Dinner/Auction Set for February 6 - LSU Star Raph Rhymes to speak
The 2nd annual ASH Baseball Dinner/Auction is set for February 6, 2014 at 6:00 PM. Tickets are $10 each.
A special treat is in store for attendees as LSU star slugger Raph Rhymes is scheduled to speak.
Contact a local team member or coach for tickets.
Monday, January 27
ASH Baseball Preparing for 2014 Season
ASH Baseball is busy preparing for the 2014 season with new Head Coach Joey Lee. Coach Lee assumed the position last spring when first year Coach John Michael Collins was removed. Coach Lee finished out the 2013 season winning District runner-up and going to the Bi-district round in the playoffs before losing to the #1 power-ranked St. Thomas More team from Lafayette. Former ASH star and LC Wildcat Brandt Daigle has joined the Trojans and will be the Assistant Baseball Coach for the 2014 season.
The Trojans are returning a very experienced and skilled team with returning All-District players Aaron Armstrong, Trace Carter, Justin McQuillin, Reuben Edwards, Kevin VanAssleberg, and Blake Painter who are all seniors. Others expected to make an impact are Seniors John Hesni, Brandon Brown, and Jacob Barger and sophomores Matt Beck, Jesse Dinnat, and Steven Arnold.
Season tickets are now on sale and the schedule will posted shortly.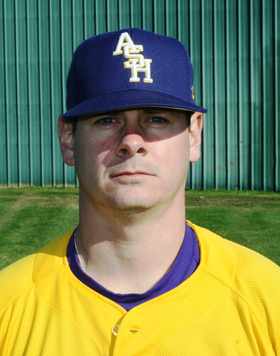 New Head Coach Joey Lee
Monday, May 20
New Head Coach Announced for ASH Baseball 2013-14
ASH Baseball has a new Head Coach for the 2013-14 season. Alexandria Senior High School has announced that interim Head Coach Joey Lee has been promoted to Head Baseball Coach.
Coach Lee was brought on as pitching coach for the 2013 season and did an outstanding job developing the pitching staff. Overall ERA was below 3.0 for the entire season with one of the most balanced rotations in years. ASH Baseball had as many as 5 starting pitchers and a bullpen of effective relievers. Many pitchers saw action throughout the season.
Coach Lee was suddenly cast into the responsibilities of the Head Coaching position in the middle of the season when the previous coach was relieved of his duties. Coach Lee did an excellent job of stabilizing the rotation and the team responded with quality baseball. The season ended in the 2nd round of the playoffs when the #17 Trojans gave the #1 seed St. Thomas More all they wanted in a 5-3 shootout that wasn't decided until the 7th inning.
Lee will now have a full year to prepare for the 2014 season.
Coach Lee graduated from Ouachita High School in 2002 where he was a standout baseball player. He completed his education at the University of Louisiana-Monroe where he also played collegiate baseball. His coaching experience includes Neville High School (2005-2009) and St. Frederick (2009-2011) all in the Monroe area.
ASH Baseball welcomes he and his wife Lauren and children Rex and Ana.
CONGRATULATIONS NEW HEAD COACH JOEY LEE!