APEX Volleyball: News
Tuesday, May 26
Apex 16 Magic and Apex 15 Magic Win Gold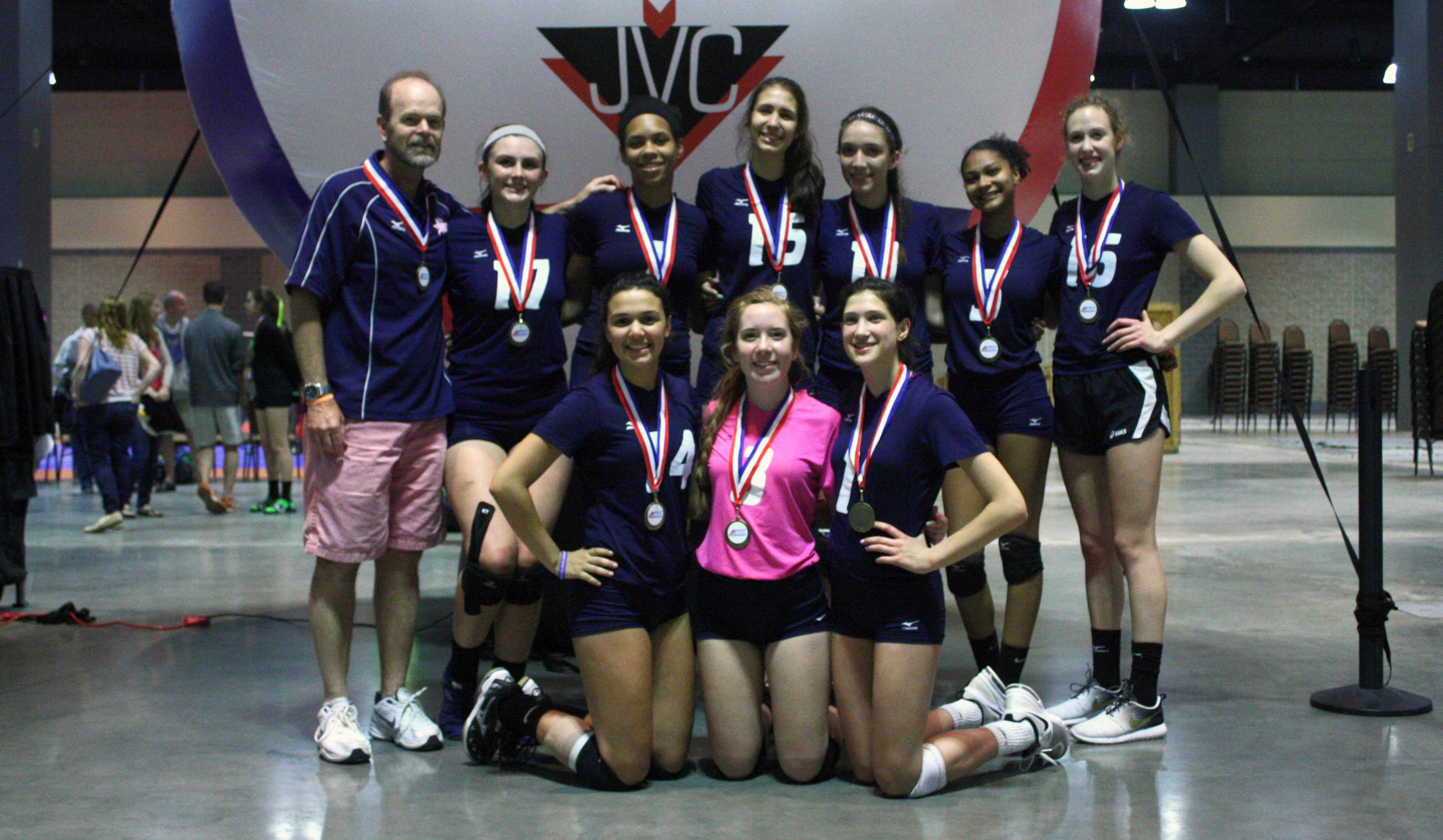 APEX MAGIC 16 AND APEX MAGIC 15 RIP IT UP AT NORTHEAST VOLLEYBALL CHAMPIONSHIPS

APEX 16 MAGIC

When a group of individuals becomes a team MAGIC happens. This was definitely the case in Hartford Connecticut this weekend. Over three days Apex 16 Magic recorded a 6-1match record and 14-5 set record on their way to the Gold Medal in the Inaugural event. All of the teams in the final four finished in the top 10 at their Regional Championships. Magic defeated Chelsea Piers Athletic Club and Husky Volleyball tho win the Gold. Members of the team for this event include Megan Kelly, Kelly Brinkman, Kajal Kohli, Amaya Anderson, Samantha Wile, and Jessica D'Auria, Alyssa Dam, Anilee Sher and Ashley Starzyk It was a great way to end the season. Go Magic.

APEX 15 MAGIC

Magic 15s hit only one small bump in the road on their way to a 16-1 set record and a perfect 8-0 match record to capture GOLD. It was a bit of a bitter sweat victory as the team also said goodbyes to Jillian and Caroline Hanna, their dad, Coach Tom and their mom Kristin as they venture of to begin their new life in Akron Ohio. Apex will miss you. Go Zips! The roster for the team competing in Hartford included Jillian and Caroline Hanna, Samantha Kops, Julieanne McKee, Brianna Wrightsman, Alexandria Heinlein, Samantha Schatzel, Hailee Pezze, and Hami Kang, This brings the total to four Gold Medals won in inaugural events by Apex Magic teams this season. 18 Magic also captured the titles playing at the Jersey Seaside Festival in Atlantic City, and the Bermuda Open in Bermuda, Gary Hughes and Bill Doyle coach Apex Magic 16 and 15 respectively.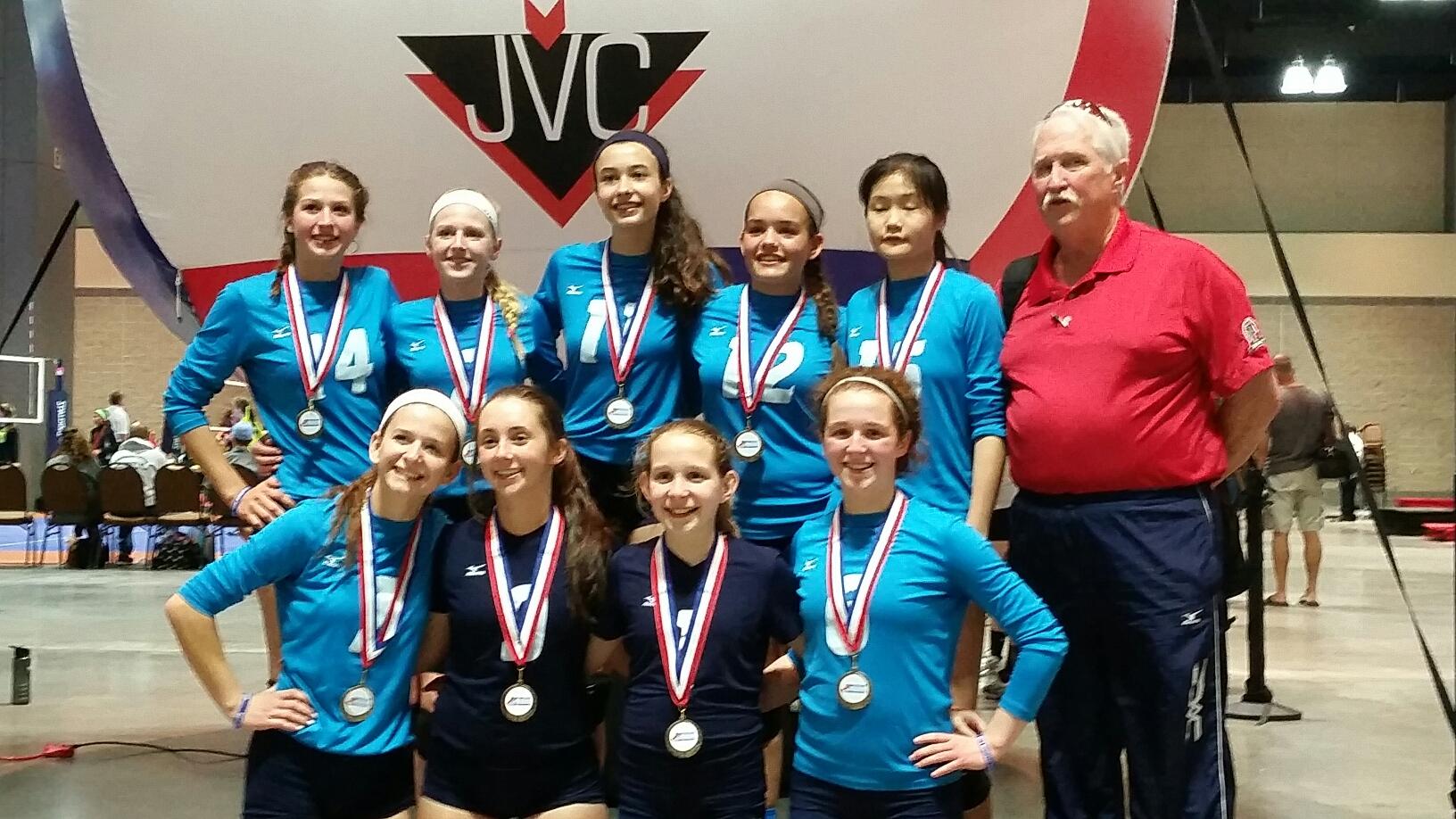 Saturday, July 25
Summer Activities
Camps
Bard College - August 3-7 (http://www.bardathletics.com/sports/2010/12/8/GEN_1208103329.aspx?tab=summercamps)
Mount Saint Mary College - August 10-14 (http://www.msmcknights.com/sports/2009/2/19/GEN_0219091013.aspx)
Clinics/Lessons
MAC One-on-One private lessons - available all spring and summer (https://sites.google.com/site/mhacvolleyball/private-lessons)
Grass Doubles Pick-up (free) - Every Monday and Wednesday (weather permitting) the Rooftime organization sets up several nets on the front field of Overlook Elementary School. Participation is free and the format is informal. Bring a partner or pair up with someone at the field. Visit the Facebook group Rooftime and Pickup VB (HV Area) for more information.
Grass Tournaments - The Hudson Valley Volleyball organization holds doubles tournaments throughout the Spring and Summer. Tournaments are held at Beacon Memorial Park and the schedule and information can be found at http://hvvolleyball.com/schedule.htm
Rooftime Grass Doubles Tournament - The Rooftime Tournament is a grass doubles volleyball tournament to benefit the Dutchess County Coalition for the Homeless. The dates are June 20/21 and it is held at Beacon Memorial Park. For more information see http://rooftime.net/rooftime.
Friday, April 24
16 Mystics - GEVA Flight 5 Champions
Monday, April 13
18S EARN INTERNATIONAL GOLD
17 Mystics - Win Gold
Apex 17 Magic - Finishes 1st in GEVA Open Power 3 (Flight 4) - Takes Gold
Apex 18 Magic - Silver at Irish Rumble
Apex 18 Magic - Gold at Surfside
Apex 16 Magic - Silver at Surfside
Apex 17 Magic - Finishes 2nd in GEVA Open Power 2 - Takes Silver
Apex 18 Mystics Wins Bronze
Apex 14 Magic Wins Silver
Apex 15 Mystics First Event
Apex 17 Mystics Wins Gold
Apex 17 Magic - Finish in Top 12
Tots Spring 2015 Sessions (See Volley Tots Tab)
VL, SNL, SNT - 2015 Sessions (See Sunday Programs Tab)
Inclement Weather (click here to view)
WHEN WILL WE CANCEL?

We ...