A'o a Koa: Welcome
Upcoming Tryout Info
Aloha and welcome!
Boys 12U, 13/14U, 15U, 16U tryouts: (UPDATED August 31, 2017, 07:11AM)
We will be fielding boys
Tryout dates:
Date: Sunday, September 3rd
Time: 2:00p - 4:00p (check in at 1:30pm)
Location: UH Klum Gym
second make up tryout:
Date: Wednesday, September 6th
Time: 6:30p - 8:30p (check in at 6:00p)
Location: UH Gym 1
CLICK HERE for link to BOYS online tryout form
If you have any questions please feel free to email us at: aoakoavc@gmail.com
---
2018 Season A'o a Koa Volleyball Boys Head Coaching Staff
12U - Coach UH MVB Player (due to NCAA rules - we cannot post player's name)
13U / 14U - Coach Joshua Walker
15U - Coach Shelton Tang
16U - Coach Gabby Matautia (revised)
Sorry - we will not be fielding 17U nor 18U teams this year
We are looking to travel to Anaheim in the summer - Tournament dates: June 8-10, 2018 (Fri - Sun)
Travel: Leave Honolulu Tuesday, June 5 red eye, return Monday, June 11
---
CLINIC: Boys & Girls 12U, 13/14U, 15U, 16U
Dates: Thursdays, August 31
Time: 5:30p - 7:30p
Location: Community Church of Honolulu
Cost: $20
Get ready for Boys club season (and training for girls) - come get some sneak peak at some of our drills that we do during A'o a Koa boys season! No forms to fill out - just come out, train and get better!!!
---
Girls 15U Tryouts - Coach Shelton Tang
Tryout dates:
Date: Thursday, November 2nd
Time: 5:30p - 7:40p (check in at 5:00pm)
Location: Community Church of Honolulu
Cost: $20 (Cash only please)
CLICK Here for link to GIRLS online tryout form
Sorry - we will be only fielding a 15U team, no other teams are scheduled to be created
---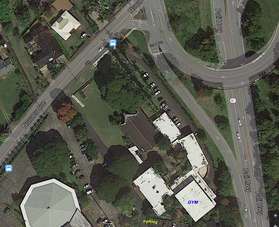 Community Church of Honolulu