AGSA: Welcome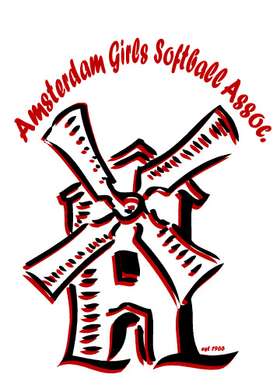 Amsterdam Girls Softball Association
Skills Training and Pick-Up games:
Amsterdam Girls Softball will again provide free skills training and pick-up games this summer at Shuttleworth Park. All girls 18 and under are invited. . Girls do not have to participate in one in order to participate in the other.
Tentative skills and pick-up games will be held on the following dates:
Mondays August 13, and 20; (Skills Training 5:30pm - 6:30pm, Games @ 6:30pm)
Thursdays August 9, 16 and 23 (Skills Training 5:30pm - 6:30pm, Games @ 6:30pm)
Saturdays August 4, 11, and 18 (Skills Training 9:30am - 10:30am, Games @ 10:30am)
Signups for fall and summer travel can be made on these dates, by emailing agsa12010@aol.com and providing your name, DOB and contact information, or by clicking the "register here" button below.
________________________________________________________________________________________
Fall Ball and Summer Travel
FALL BALL is travel ball designed for players to get a taste of what travel ball will be like in the summer, so players play at the age level they will attain for the next year (2019). The cost for fall ball is $50. An additional $50 deposit will be required to hold a position for next summer. (This money will be collected only after roster spots have been offered for the 2019 summer season.)
Games will be doubleheaders on Sundays from September 9 through September 30.
We expect to have teams at the 10U, 12U, 14U and 16U levels. Interested players must provide their information on sign up sheets in the concession stand during travel games. These sheets are for us to guage interest.
Tryout Dates:
- 10U and 12U are August 5 at 6:00 PM at Shuttleworth.
- 14U, 16U and 18U will be on August 6 at 6:00 PM at Shuttleworth.
Anyone planning on attending tryouts, or who cannot make those dates, should contact us by email to assure that anyone who cannot make those dates has an opportunity to be included.
As our ultimate goal is to provide girls with an opportunity to play competitive softball at the highest level that suits the individual, we will also be advertising in local papers and websites.
ANY QUESTIONS CAN BE SUBMITTED TO JIM.GEROW51@GMAIL.COM
2018-2019 Travel Registration Form
---
Window Decals are now available for purchase in the concession stand for $6.00 each. Show your support for both the sport and AGSA today!