Tuesday, December 25
Glasgow Celtic, Scottish Premier League Champions 2012, Into Last 16 in Europe.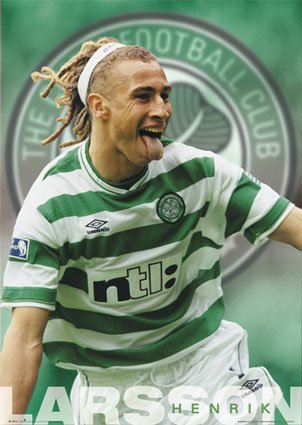 Henrik 'The Great' Larsson
Tuesday, December 25
Manchester United land Robin Van Persie, looking for hardware in 2013.
Eric Cantona, United Legend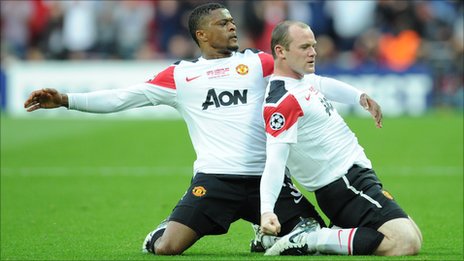 Rooney!!!!!!!
Tuesday, December 25
Liverpool Football Club, New Manager Brendan Rogers takes charge.
"All Round The Fields of Anfield Road"
Dirk Kuyt Dutch International
Tuesday, December 25
FC Barcelona's Lionel Messi breaks All-Time Goal scoring mark in 2012 calender year.

Barcelona
Thursday, June 2
Real Madrid win 2012 Spainish League with Record 101pts.
Tuesday, December 25
Manchester City Win English Premiership 2012, First League Title since 1968. Out of Europe Again!
Tuesday, December 25
West Ham Relagated from 2011/12 Premiership. Right back up for 2012/13!!
Blowing Bubbles from his Nose
Tuesday, December 25
Rangers enter Adminstration and are dropped to Scottish 3rd Division. Big Debts!
-
Tuesday, May 31
AC Milan win Serie A Championship 2011.

AC Milan , professional Italian football club based in Milan. It was founded in 1899. The club has spent most of its history in Serie A, the top-flight of Italian football, having played only two seasons in Serie B in the early 1980s. Milan has won 18 officially recognized UEFA and FIFA international titles, and remains tied with Boca Juniors as having won the most in the world. Milan has won four world titles, more than any other club in the world, having won the Intercontinental Cup three times and the FIFA Club World Cup once. Milan has won the European Cup/Champions League on seven occasions, only Real Madrid has exceeded this total. The club has also won the UEFA Super Cup a record five times and the Cup Winners' Cup twice. Domestically, Milan has won 19 league titles the last coming this past season. Making the club the second most successful in Serie A. Milan's home games are played at San Siro. The stadium, which is shared with Inter, is the largest in Italian football, with a total capacity of 80,074. The owner of the club is Italian Prime Minister, Silvio Berlusconi. Milan is one of the wealthiest clubs in Italian and world football. Throughout the entire history of the club, it has been represented by the colors red and black. Due to Milan's striped red and black shirts, the club has gained the nickname rossoneri. White shorts and black socks are worn as part of the home strip. Milan's away strip has always been completely white.
Milan is one of the most supported football clubs in Italy. Historically, Milan was supported by the city's working-class. Cross town rivals Internazionale were mainly supported by the more prosperous and typically Milanese middle-class. Genoa fans consider Milan a hated rival after Genoa fan was tragically stabbed to death by a Milan supporter in January 1995. However, Milan's main rivalry is with neighbor club Internazionale.
Juventus is a professional Italian football club based in Turin. The club is the third oldest of its kind in the country and has spent its entire history, with the exception of the 2006–07 season, in the top flight First Division (known as Serie A since 1929). Founded in 1897, as Sport Club Juventus by Turin youths and linked to the industrial Agnelli family since 1923, the club has become a symbol of Italian culture. May 2006, Juventus became one of the five clubs linked to a Serie A match fixing scandal, the result of which saw the club relegated to Serie B for the first time in its history. Juventus have played in black and white striped shirts, with white shorts, sometimes black shorts since 1903.
Juventus are the best supported football club in Italy, with over 12 million fans. Juventus have significant rivalries with two clubs. Their traditional rivals are intercity club Torino F.C. and matches between the two side are known as the Derby della Mole (Derby of Turin). The rivalry dates back to 1906 as Torino was founded by break-away Juventus players and staff. Their most high-profile rivalry is with Internazionale, another big Serie A club located in Milan. Overall, Juventus are the club that has contributed the most players to the Italian national team in history, they are the only Italian club that has contributed players to every Italian national team since the 2nd FIFA World Cup. With 27 Serie A titles, 9 Italian Cups , and 2 European cups, Juventus is one of the top clubs in the world. Club player Alessandro Del Piero is Juventus FC All-Time leading scorer.
-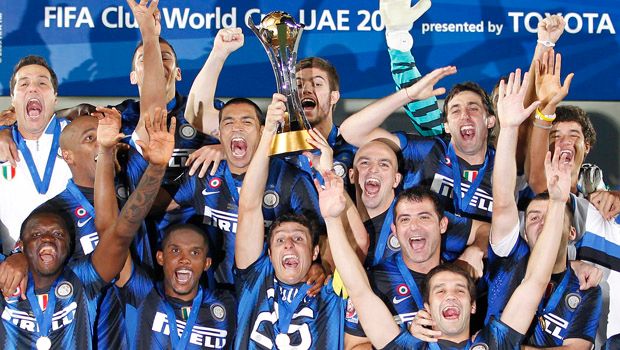 2010 World Club Champs!
Tuesday, May 31
Borussia Dortmund run away with 2011 Title. Bayern to play Chelsea in UEFA Final for 2012.
-
Tuesday, May 31
Chelsea 2012 Kings of Europe. Spurs to Europa League.
Chelsea Football Club. West London club founded in 1905. Stamford Bridge has always been their home ground, the stadium is actually in Fulham. Chelsea's traditional fanbase comes from the working class of West London. Bought by Russian oil ...tycoon Roman Abramovich in 2003, 'The Blues' spend loads of money on top players. Midfielder Frank Lampard makes the most in all of English Football. Chelsea's struggles to win titles finally happened in 1955, winning the League. Recently, back-to-back league titles in 2005 & 2006, and are the current holders winning the 2010 Premiership. FA Cup winners 6 times, current holders on that also 2009 & 2010. League Cup 4 times and UEFA Champions League Runner-up in 2008. 1971 & 1998 UEFA Cup winners Cups and UEFA Super Cup in 1998.
-

Arsenal, England. Top Flight English club based in north London. Founded in 1886 by a Arsenal munitions worker and were first known as 'Dial Square'. In 1891, the club put a some money together and renamed the side 'Woolwich Arsenal'. In 1913, the club moved... to the Highbury district to be closer to the underground(trains). That move is when the team became just Arsenal. Club honours include 13 English League titles, 10 FA Cups, and in 1994 won the Cup Winners Cup of Europe. Currently play games in the state of the art Emirates Stadium completed in 2006. Nicknamed 'The Gunners'.
-
-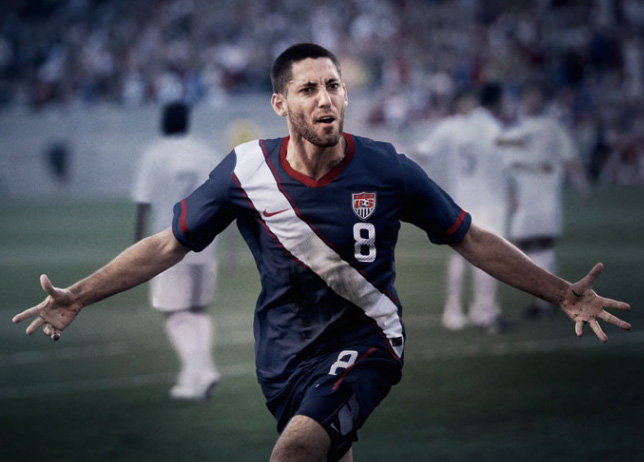 US Midfielder moves to Spurs.
Tuesday, December 25
Ajax win 2012 Eredivise. Finish 3rd in Champions League Death Group, spot in Europa 2013.
Arsenal's Dennis Bergkamp started at Ajax
Ajax youth star Rafael Van Der Vaart
Tuesday, May 31
Serbia Top Clubs.
Thursday, June 2
Argentine Clubs play every year in a Fierce Rivalry.
Boca Juniors, Argentina.

On April 3, 1905, five Italian boys met in order to found a club. The house where the meeting was arranged was Esteban Baglietto's and the other four people who attended were Alfredo Scarpatti, Santiago Sana and brothers Juan and Teodoro Farenga. After some hours of discussions Baglietto's father threw the boys out of the house and they had to continue with the project in the Plaza Solís, which is recognized today as the place where Boca Juniors was finally founded. The affiliation request sent by Boca to the Argentine Football Association was accepted.

A third level to Boca's stadium was added in 1953, giving the ground its nickname La Bombonera 'The Chocolate Box'. Three sides of the Bombonera are made up of traditional sloping stadium stands, but the fourth side had to be built vertically, with several seating areas stacked one on top of the other, to stay within the stadium's property. La Bombonera is renowned for vibrating when fans start to jump in rhythm; in particular, the unique vertical side will sway slightly, leading to the phrase, "the Bombonera does not tremble. It beats."

River Plate are Boca's main rival. Boca Juniors is traditionally regarded as the club of Argentina's working class, in contrast with the supposedly more upper-class base of cross-town arch rival River Plate.

Boca Juniors claims to be the club of "half plus one" of Argentina's population. The Boca-River Superclásico rivalry is one of the most thrilling derbies in the world. Diego Maradona's home club with special tradition. Carlos Tevez, former United and current City man played in Cleveland 2003 vs. Glasgow Celtic for Boca in a 1-0 loss at Browns Stadium.

-

Club Atlético River Plate
is an Argentine sports club based in Buenos Aires. It is best known for its professional football team, which currently plays in the Argentine Primera División. River Plate is one of the most successful teams in Argentine football. They have won the Primera División a record 33 times, their last domestic title was the 2008 Clausura. The club was officially founded in 1901 and took its name from the common English name for the Río de la Plata. River has a fierce rivalry with Boca Juniors, also from Buenos Aires. Matches between them are known as Superclásico, and is amongst the most heated rivalries in the sport due to both teams' local and global popularity. River's home stadium is Estadio Monumental Antonio Vespucio Liberti, known simply as "El Monumental", which is the largest stadium in the country.
After a tough 1-0 loss in the big game
Thursday, June 2
Brazilian Club Teams.
Corithians-Brazil. Founded by labourers of Portuguese decent in 1910, Sau Paulo, Brazil. Actually named after a London based amatuer team who played friendlies in Brazil. Holders of 4 Brazil Serie A titles, and 3 Brazil Cups, 1st team to win the FIFA World Club Cup. Fans are known as the 'File', or loyal and faithful. The History of Sport Club Corinthians Paulista starts on September 1, 1910, when a group of laborers in the neighborhood of Bom Retiro decided to create their own club. Their idea was to found a football team in which anyone could display his abilities in the sport, since back then, in the beginning of the 20th century, football in Brazil was considered to be an elitist sport, played mainly by British descendants and people who worked for British companies.
The first order of business after deciding who would become the first club president was to declare that "Corinthians will be a team of the people, by the people and for the people," a claim in reference to the previous "elite"-only football culture in Brazil at the time. The claim stuck and is still used to this day with Corinthians being known as the "Time do Povo" or the "Team for the People". Corinthians is the second most popular club in Brazil in number of supporters, after Flamengo of Rio de Janeiro. Founded by labourers of Portuguese decent in 1910, Sau Paulo, Brazil. Actually named after a London based amatuer team who played friendlies in Brazil. Holders of 4 Brazil Serie A titles, and 3 Brazil Cups, 1st team to win the FIFA World Club Cup. Fans are known as the 'File', or loyal and faithful
Corinthians club championships:
FIFA Club World Cup (1): 2000
Campeonato Brasileiro Série A (4): 1990, 1998, 1999, 2005
Copa do Brasil (3): 1995, 2002, 2009
Supercopa do Brasil (1): 1991
Rio-São Paulo Tournament (5)
Campeonato Paulista (26)
-

Flamengo
Flamengo's football team—the most popular club in Brazil with an estimated 35 million supporters. Flamengo was founded on November 17, 1895 as a rowing club. The group used to gather at Café Lamas, in the Flamengo neighborhood of Rio de Janeiro, and decided to form a rowing team. Rowing was the elite sport in Rio de Janeiro in the late 19th century and the youngsters hoped having their own club would make them popular with the young ladies of the city's high society. Flamengo only embraced football when a group of dissatisfied players from Fluminense Football Club broke away from the club following a dispute with the board.
Flamengo is one of the three clubs to have never been relegated or removed from the Brazilian First Division, the others being Cruzeiro and Internacional. Their biggest rivals are the other three top clubs from Rio de Janeiro: Fluminense, Botafogo and Vasco da Gama. Nowadays, Vasco da Gama are considered Flamengo's top rivals. Although the most historical rivalry is with Fluminense, dating from the beginning of football in the club, at 1912. Flamengo's home stadium is nominally the José Bastos Padilha Stadium (also known as Gávea Stadium), which was inaugurated on September 4, 1938 and has a capacity of 8,000 fans. Lately Gávea Stadium has been used only as the first team's training ground. Most games, however, are played in Maracanã Stadium, considered by the supporters as the real Flamengo's home ground. With 6 Brazil National titles the latest in 2009, 2 Brazil Cups (1990, 2006), and in 1981 winning the Copa Libertadores & Intercontinental Cup for one of their most successful years.
Flamengo Cup Winners!
Thursday, June 2
Portuguese Club Football.