American Solution FC: U14-Boys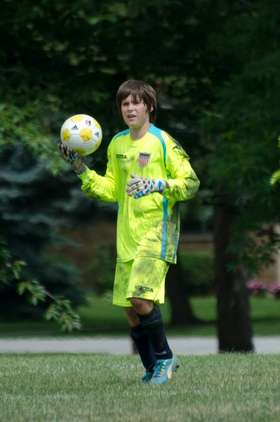 Vangelos to hold the back line together. Bay Village Gk.
Tuesday, July 7
U14- Boys: Fall 2015 Season. OYSAN State League.
Fall 2015, OYSAN State League Schedule..(U14-Boys Division)
Roster Openings (4). Fall Training begins Tue. July 7th, come to practices to make team.
SPRING 2015, OYSAN State League Schedule..(U13-Boys Division)
--Tue. 4/28. 7:30pm at CVSA--Breckville (Memorial Park-Lights) Win 5-1.
--Sat. 5/2. 9:30am at Anthony Wayne (Toledo) Loss 4-1.
--Sat. 5/2. 12:00pm at Toledo FA (Perrysburg) Win 3-0.
--Sat. 5/9. 9:30am vs. TSI Premier (Victory Park) Win 7-2.
--Sat. 5/9. 4:00pm vs. North Central United (Victory Park) Loss 4-3.
--Thu. 5/21. 6:30pm at Concordia (Lenau Park) Win 5-1.
--Fri. 6/5. 7:30pm at Ohio Rangers (Garfield Middle) Loss 4-0.
--Sun. 6/7. 10:00am vs. CAK Premier (CCC-West) Loss 9-0.
OYSAN State League, Fall-2015. (U14-Boys Tentative Roster)
Alex Eaton #7
Anthony Vangelos #13--GK.
Stephen Tepper #20
Athan Tsigas #5
Kevin Kotobelli #19
Mustafa Dajamel #2
Aidan Cunningham #11
Brandon Huebler #39
Cayden Fischbach #34
Chris Rockich #23
Nazmi Bunjaka #6
McLain O'Donnell #9
Trevor Ohmer #42
Anthony Cora #8
Michael Rizzo #99
Daniel Gebura#10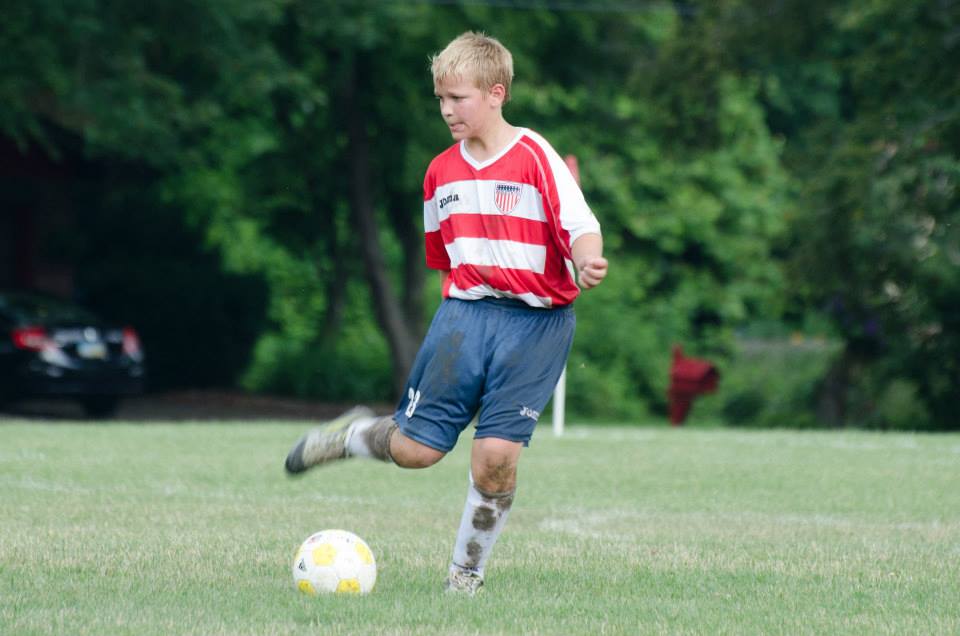 Captain Chris making his move, wasn't just no looking the ball out of bounds.