American Solution FC: The Coaches
Coach Paddy
Patrick McAndrew – Better known as Paddy, was a soccer phenom, spending time with the Ohio-North Olympic Development State / Regional Pools from age U15 - U23. In 1988 he began his high school career at North Olmsted (class of 91). In 3 seasons he recorded 43 goals and 41 assists. His teams were Ohio State Finalists all three years he played.
In 1992 Paddy played for Cuyahoga Community College. For the Tri-C squad Paddy set the junior college single season goal scoring record of 24 goals. He was named 1st Team Junior College All-American.
May 1994 Paddy was invited to participate with Glasgow Celtic in the Scottish Soccer Festival in Hamilton, Ontario, Canada. The two weeks of training with the Scottish side was a great honor, and the experience was priceless. He played against the likes of Aberdeen FC, Hearts of Midlothian, and Montreal Impact during that tournament.
In September of 1994 Paddy joined the Cleveland Crunch in a move from the Canton Invaders in the National Professional Soccer League. During this time there were several established professional leagues in the USA and some new upstart leagues were about to launch. Many of these teams wanted the services of the N.O fellow. The following is a summary of his playing time spent with American professional clubs:
1995 Detroit Neon (CISL)

1996-97 Columbus Invaders (NPSL)

1997-98 Cleveland Caps (USISL)

1998 Buffalo Blizzard (NPSL)
At the end of 1998 Paddy chose to retire. The leagues in the U.S were not as challenging and glamorous as they are now days. The long days of training and travel had taken their toll and he decided to call it quits.
In 1999 he helped start Cleveland Celtic FC and played in the North Coast Soccer League for 6 seasons. He won the Golden Boot Award in 2003 and in 2005 he transferred to SCD Concordia to finish his playing career with his old friends. Paddy has won at every level from youth to pros and he will tell you the 2 league championships back to back in 2009 & 2010 where he played with his friends are probably his most cherished titles because he won playing a high quality brand of soccer with his long established teammates.
Paddy's coaching experience is as impressive as his playing career. He is a United States Soccer Federation Licensed coach and during his off seasons and times between teams and injuries, Paddy lent his services to many local club and high school teams. Below is a summary of some of those teams and their accomplishments:
1993 Amherst Steele High School

1993 Cuyahoga Community College - Jr. College Ohio Region Champions

1994-95 West Side Stars Premier Soccer Club - U16 - Boys

1

996 Cleveland United SC. U10 and U12 - Boys

1997-1999 North Olmsted High School assistant. Ohio High School State Champions 1999

2005-2010 SCD Concordia Youth Coach, U9-U13-Boys. 2x State Cup Semi-finalists, 4x NOSO Cup Champions, 2x Bowling Green Soccer Challenge Champions

2005-2008 SCD Concordia Majors Team Coach - Lake Erie League Champions 2005 - 2007,

Lake Erie Super Indoor League Champions 2006 - 2008, Ohio Amateur Cup Champions 2006, 2008, United States Donauschwaben (German) Cup Champions 2006, 2008, Finalist 2005, 2007
Contact: marlenemca@aol.com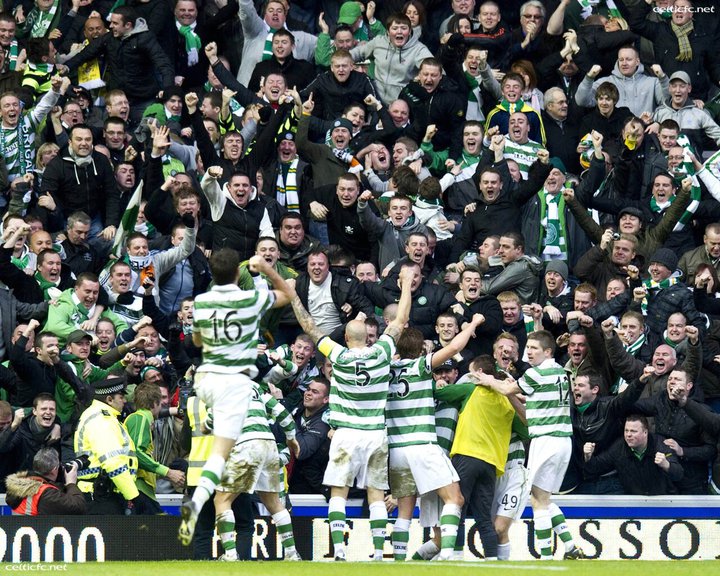 Celtic Fans are one of the most passionate in the World!

Coach Steve Trapp
Coach Trapp
Steve Trapp - The North Olmsted native was an outstanding youth player and enjoyed 4 quality HS years on the N. Olmsted Varsity Squad. He currently holds the recod for Freshman scoring and is in the top 15 of scoring all-time in North Olmsted High School history.
Steve was a member of the 1999 State High School Championship Team, was a 4 year player at Cleveland State University, and most recently is a Northcoast Men's League Champion five of the last 6 seasons 2009, 2010, 2011, 2012, 2014.
Nicknamed 'Tricky Trapp', Steve brings a load of quality playing and coaching experience to the club. He is the current Boys Varsity Coach at Normandy High School and has spent time recently as Berea's Boys varsity Coach.
The recent Law Graduate is now in practice and in his down time loves coaching the kids here at the club. We can't be more happy with his time spent with the players and the impact that has been made on the young players wishing to learn the game. Over the past two years with Solution, Coach Trapp has earned his 'Stars and Stripes' and has become a intricle part in the Coaching Staff for the Club.
Coach Rico
Rick Welch - Better known as Rico, was an outstanding youth player spending time with several youth clubs and select teams from age U13 – U19. In 1983 he began his high school career at North Olmsted (class of 85). State Semi-Finalist and Finalist during his high school years.
From 1985-1996 Rico played for various teams in the Cleveland area in both the Lake Erie League Major Division and The North Coast Soccer League. In 1993 Rico played for Cuyahoga Community College. He scored 19 goals and was named 1st Team Junior College All-American and the Tri-C Challengers were co-Champions of their Jr. College division.
In 1997 Rico started playing soccer again in the North Coast Soccer League for SCD Concordia. Rico has won at every level from youth to college but his favorite time playing was over the 4 years where he played with life long friends for the love of the game. To him, playing high quality soccer, on a team he was instrumental in building, has brought him the most enjoyment of his playing career. Being named to the 2009 North Coast League All-Star team as a goalie (at age 43) and winning 2 back to back championships in what is arguably the best armature soccer league in the state of Ohio was pretty cool too. He credits his longevity to his love for the game that was nurtured by the quality training and coaching he received as a youth player.
Rico has coached on and off since 1987. During a brief injury rehab he became an assistant coach for a U11 NOSO Travel team and he was hooked. Since then he has been involved with boys and girls teams from recreational to premier leagues. He is a United States Soccer Federation Licensed Coach and is currently working on additional coaching and training licenses.
As time went on and his own children began to play soccer he found himself involved in coaching and training once again. It began at the recreational level and then travel, and finally in 2005 he stepped up and began to resurrect the youth organization at SCD Concordia.
In the fall of 2005 he organized a U9 Boys team at Concordia. The team's roster began to grow as quickly as their reputation as a quality team. The boys "ran through" the State League's second division without losing a game and were promoted in the spring to the first division. It was during the early part of the fall season that Rico called his old friend and team mate, Paddy, to come help "with all these kids." Thankfully Paddy jumped right in. Shortly into the winter training sessions the club youth director stepped down and the soccer club president asked Rico to take over.
In 4 years as Concordia youth director / club 1st vice president, Rico grew the 3 team club to 15 youth teams. Through quality coaching and training Concordia had returned as a soccer power house in both boys and girls soccer, from age U10 – U15. Rico also created a youth academy that specialized in training the stand out soccer players in the U8 and U9 age groups. Under his direction the SCD Concordia Youth Organization not only expanded from 40 youth players to over 200, but the teams had tremendous success in local, state and national soccer leagues and tournaments. His organization had multiple OYSAN State league championships, State Cup Semi-Finalists, and State Champions, a Nike Soccer Top 40 ranked team, multiple Midwest Regional League teams, and over a dozen ODP (Olympic Developmental Program) team members.
Additionally the signing of Paddy to the club as a coach paid dividends to the senior club teams as Paddy stepped up and became the Major's Coach. Championship after championship began to stack up for the club once again from youth to adult teams under Rico's guidance.
In the fall of 2010 Rico decided to move in a different direction from Concordia. Becoming fed up with club politics and training limits he decided move in a different direction and revived his old club American Solution FC.
Contact: rwelch1985@yahoo.com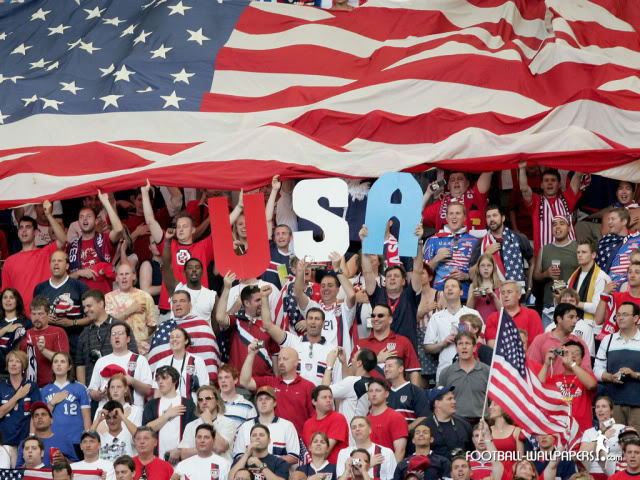 USA fans are pretty passionate too!