American Solution FC: Club News
Thursday, September 29
High School Players. See Players Wanted Section for Winter and Spring 2016-17.
Monday, July 6
U12 Girls Win NOSO Cup!!
Congrats to the American Solution U12-Girls for their NOSO Cup Championship over the 4th of July Holiday weekend. The Girls secured the place in the Final and held on to a 3-2 Victory from a gritty South Surburban Academy from Chicago area side. Well Done Ladies!!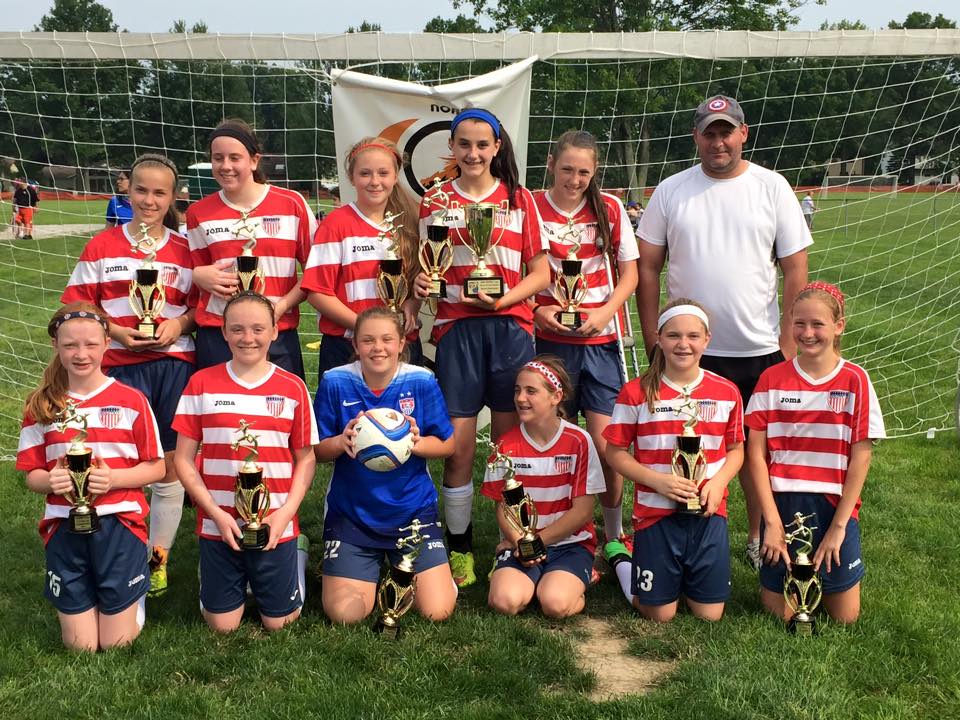 2015 U12-Girls NOSO Cup Champions!!
2015 OYSAN League 2 Champs--U14-Boys!!
Congrats to the U14-Boys for finishing in 1st Place for the Spring of 2015..Big Turn around from Fall with a worst to First finish at 7-0-1. Promotion next Spring looking ahead, these incoming Freshman at their respected schools will no doubt make a impact into many of the area HS Programs..Well Done Boys!!
Monday, June 16
U16 Boys Win U17 Division of OYSAN State League
Congrats to the U16 Boys for their OYSAN State League U17 Title!! Finished 6-0-0 and played very enjoyable soccer!
'Well Done Yanks'