Allen Park Knights: Welcome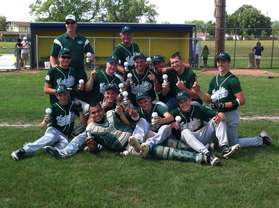 2012 DBA Champs
Welcome to the 2013 18U & 19U combined Allen Park Knights Website where you can find an updated Roster, Schedule/Results, and Statistics. We are a competitive travel team that plays our home games at Allen Park High School and competes in the Lakes Area baseball (PONY Palomino 18u Division) along with participating in highly competitive tournaments on weekends.
Saturday, April 13
Golf Fund Raiser May 25th
Team,
Don't forget to get a sponsor for the golf event. The sponsor is an addition to your 4 golfers.
I need 5 people to help monitor holes. Dinner will be provided.
Saturday, April 20
Uniforms
Thursday, May 16
Team Pictures
TEAM PICTURES WILL BE THIS SUNDAY MAY 19TH AT 3:00 AT TOMES
I NEED EVERYONE THERE - PLEASE MAKE ARRANGEMENTS
PHOTOS WILL BE USED FOR SPONSOR PLAQUES, TOURNAMENTS AND WEBSITE
BE DRESSED IN COMPLETE UNIFORM
THANKS,
COACH T.
Upcoming Practices
Date
Event
Time
Location
Thu 5/23
Practice
6:00 PM - 8:00 PM
Tomes
Sun 5/26
Practice
12:00 PM - 2:00 PM
Tomes