Albion Youth Football Albion, NY: Welcome
Albion Youth Football Albion, NY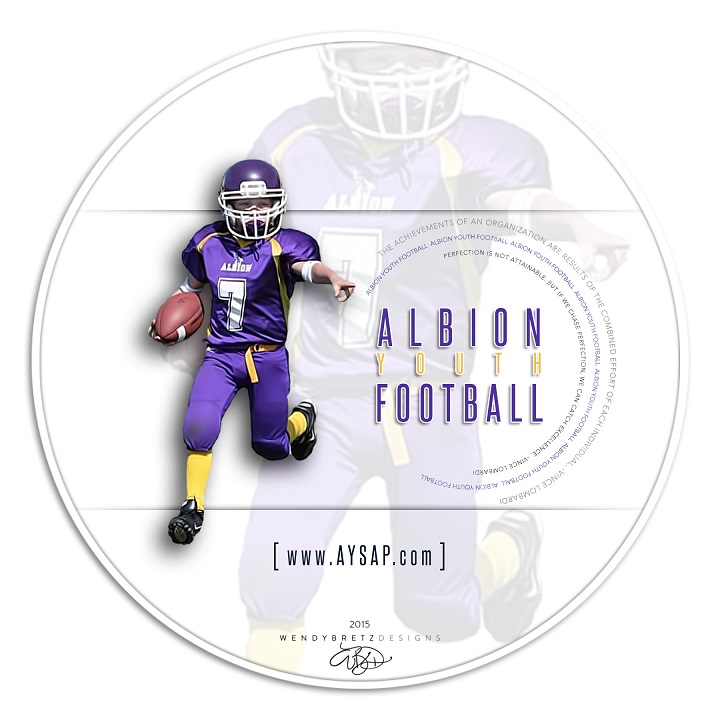 Welcome to the Albion Youth Football Homepage!
We hope you enjoyed the season!
Noteworthy dates:
2016 Signup Dates. April 2nd, 9th and 16th. 10am-Noon at Burger King. Must be 6 by December 1st to join football or cheerleading. Can't by 14 before December 1st for football and 15 by December 1st for cheerleading. Bring a COPY of birth certificate.
Sign up cost is $85 for 1st kid. $10 off each additional child. Payment plan available - MUST pay at least $35 at signup and PAID IN FULL BEFORE July 25th (1st day of practice).
!!CLICK HERE!! If you have facebook, make sure you like our page to keep up with all real time updates! !!CLICK HERE!!
Practice and home games are still at Bullard Park in Albion (map below).