Albion Youth Football Albion, NY: Welcome
Albion Youth Football Albion, NY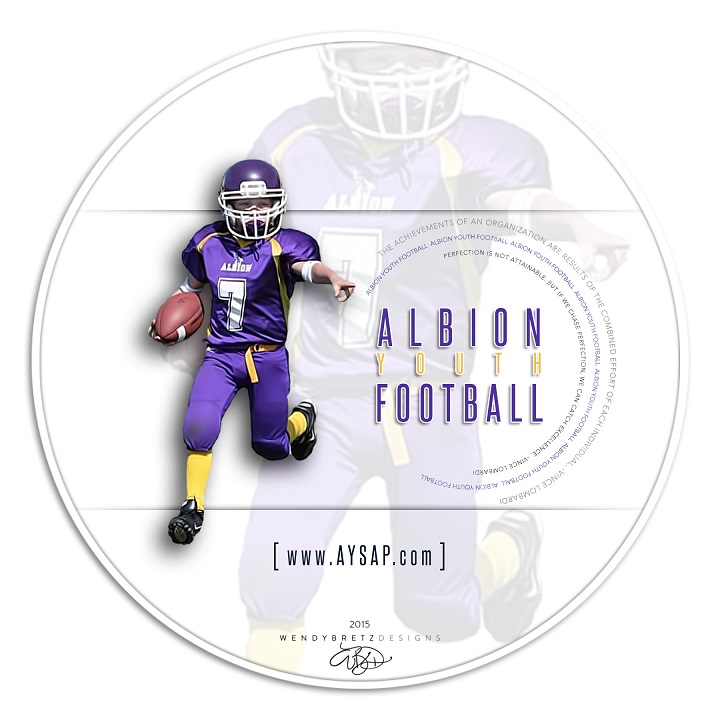 Welcome to the Albion Youth Football Homepage!
We hope you enjoyed the season!
Noteworthy dates:
Cheerzone will be November 7th in Attica.
The AYSAP banquet will be November 14th at the Elks Lodge 428 W State St Albion, NY 14411-1353 at 1PM.
Also, we're in need of donations and baskets for the raffels. Thank you!
For those who ordered but did not receive their jerseys, you will be receiving a refund on them at the banquet. If you cannot make it to the banquet, please contact Geno or Jaime Alport via your cellular device or by facebook on the AYSAP page linked below.
!!CLICK HERE!! If you have facebook, make sure you like our page to keep up with all real time updates! !!CLICK HERE!!
Practice and home games are still at Bullard Park in Albion (map below).