Alaska Basketball Development League: AKBDL PRINTS Co.
AKBDL Prints Co. is your source for shirt printing of the highest quality at the best price.
Whether you are ordering for the whole league, just one team or that special someones gift we understand and are here to work with you to create just what you are looking for.
We offer a wide variety of high-end apparel such as uniforms, jerseys, jackets and custom t-shirts.
Need a logo, or want to update your current logo? We will work with you and specially design the artwork or logo that best represents you.
Business Apparel - A wide variety of high end apparel offered by AKBDL Prints with its reasonable prices and great customization options.
Custom Vinyl Banners - Full color for trade shows, exhibits and outdoor displays.

Our prices, product quality and customer service are simply unmatched. Compare today: No Setup fee, great prices, personalized customer service and quick turn around time.
907 264 - 6623
Visit us online: www.akbdlprintsco.com
or email us: customerservice@akbdlprints.com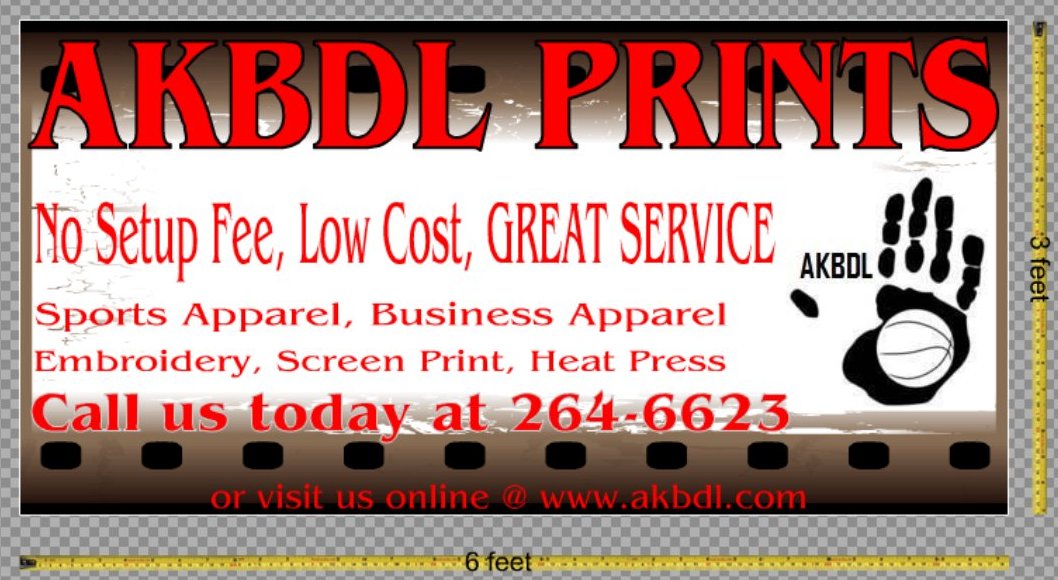 AKBDL PRINTS Banners