Alameda Little League: Champions and Awards Archives
Monday, June 9
2014 Major Division Champions - Pappo Restaurant Athletics
2014 Major Division Champions - Pappo Restaurant Athletics - Manager Mike Barnes
Monday, June 9
2014 Major Division Runner Up - Dr. Vicki Wang Orthodontics Twins - Manager Jim Quilici
2014 Major Division Runner Up - Dr. Vicki Wang Orthodontics Twins - Manager Jim Quilici
Monday, June 9
2014 Major Division Wootten Award Winners
Monday, June 9
2014 AAA Division Champion - Encinal Market Hooks
2014 AAA Division Champion - Encinal Market Hooks - Manager John Phinney
Monday, June 9
2014 AAA Division Runner Up - Karin Fox, Harbor Bay Realty Rivercats
2014 AAA Division Runner Up - Karin Fox, Harbor Bay Realty Rivercats - Manager Ken Cala
Monday, June 9
2014 AAA Division Wootten Award Winners
Monday, June 9
2014 AA Division Champion - Shooting Stars Mudhens
2014 AA Division Champion - Shooting Stars Mudhens - Manager Peter Mainguy
Monday, June 9
2014 AA Division Runner Up - Dr. Vicki Wang Orthodontics Storm
2014 AA Division Runner Up - Dr. Vicki Wang Orthodontics Storm - Manager Randy Marmor
Monday, June 9
2014 AA Division Wootten Award Winners
Monday, June 9
2014 A Division Champion- Alameda Collision and Repair Lugnuts
2014 A Division Champion- Alameda Collision and Repair Lugnuts - Manager Steve Bail
Monday, June 9
2014 A Division Runner Up - Alameda Family Dentistry Grasshoppers
2014 A Division Runner Up - Alameda Family Dentistry Grasshoppers - Manager Scott Hester
Monday, June 9
2014 A Division Wootten Award Winners
Monday, June 9
2014 Farm Division Wootten Award Winners
Monday, June 9
2014 T-Ball Division Wootten Award Winners
Monday, June 9
2014 Matteucci Award Winners
Monday, June 10
2013 Major Division Champions - Pappo Restaurant Athletics
2013 Major Division Champions - Pappo Restaurant Athletics - Manager Mike Barnes
Monday, June 10
2013 Major Division Runners Up - Kevin Kearney, CPA Tigers
2013 Major Division Runners Up - Kevin Kearney, CPA Tigers - Manager Darren Boyden
Monday, June 10
2013 AAA Division Champions - Zero2R Stars
2013 AAA Division Champions - Zero2R Stars - Manager Charley Targett
Monday, June 10
2013 AAA Division Runners Up - Fun Time Photo Booth Threshers
AAA Division Runners Up - Fun Time Photo Booth Threshers - Manager David Proffitt
Monday, June 10
2013 AA Division Champions - Karin Fox, Harbor Bay Realty Bulls
AA Division Champions - Karin Fox, Harbor Bay Realty Bulls - Manger Ken Cala
Monday, June 10
2013 AA Division Runners Up - Stem to Stern Boating Service Mudhens
AA Division Runners Up Stem to Stern Boating Service Mudhens - Manager Marc Fornier
Monday, June 10
2013 A Division Champions - Volcanoes
A Division Champions Alameda Natural Grocery Volcanoes - Manager Josh Abraham
Monday, June 10
2013 A Division Runners Up - Owlz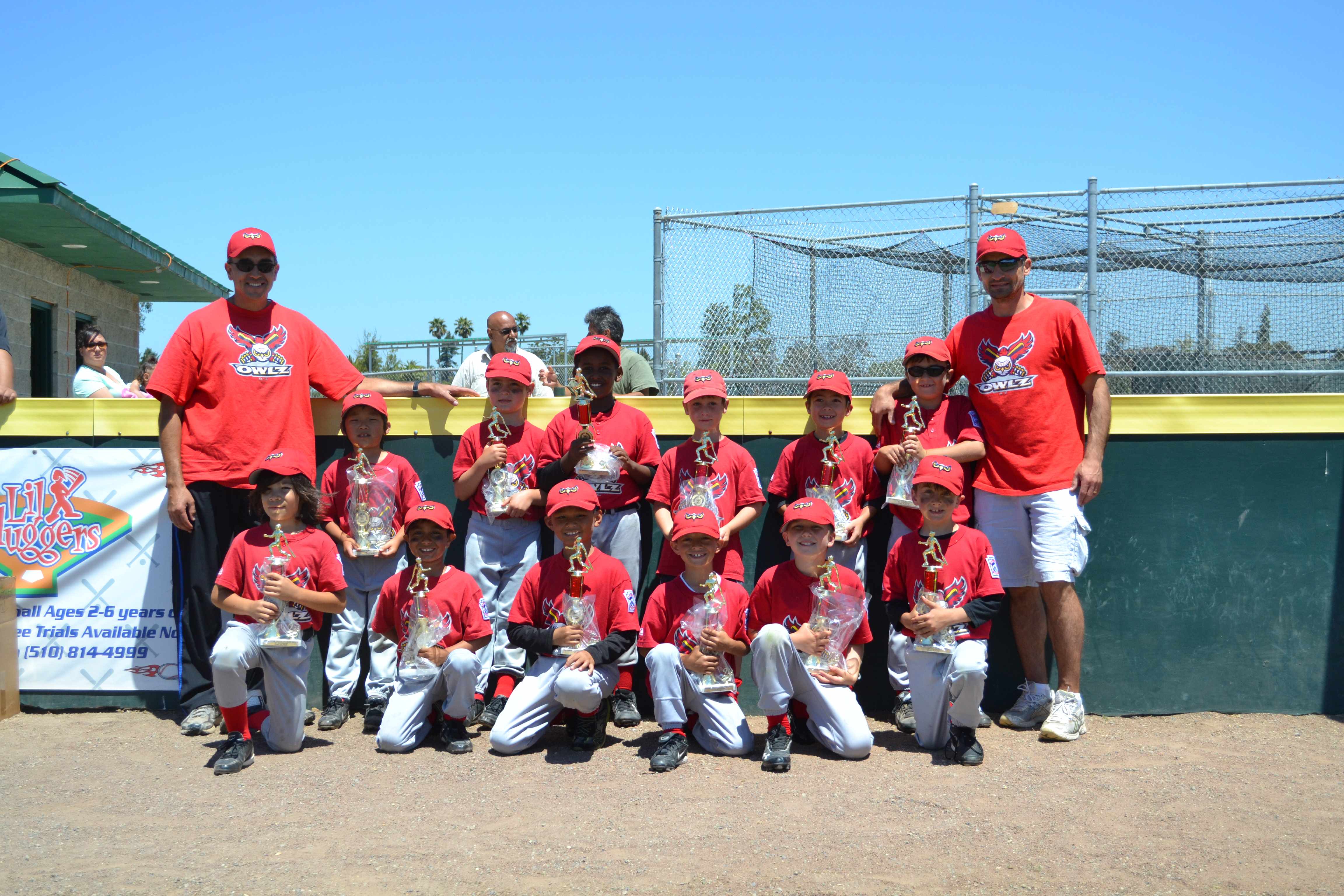 A Division Runners Up
A Division Runners Up - Torrey Pines Bank Owlz managed by James Araujo
Monday, June 10
2013 Major Division Wootten Award Winners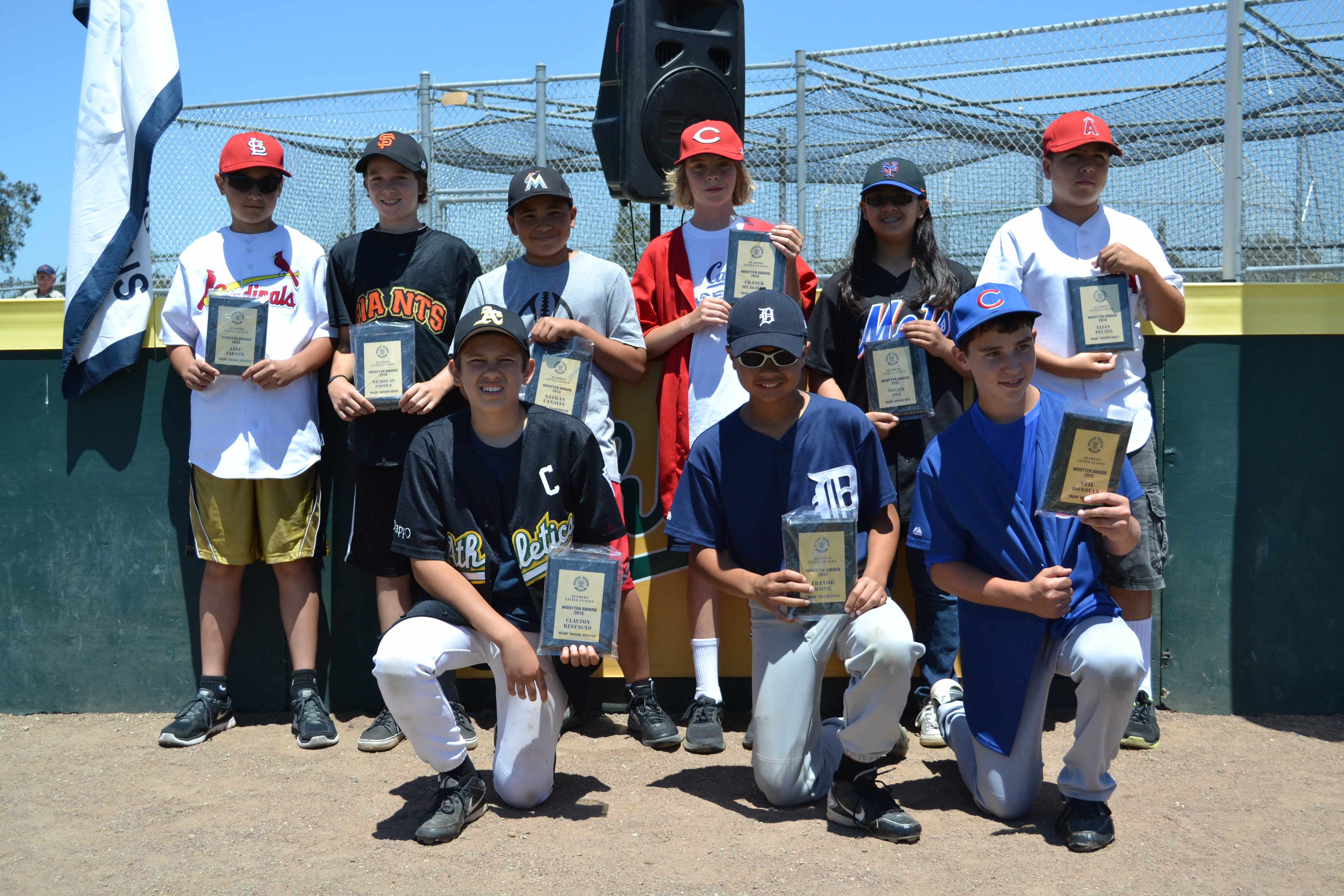 2013 Major Division Wootten Recipients
2013 Major Division Wootten Award Winners
Monday, June 10
2013 AAA Division Wootten Award Winners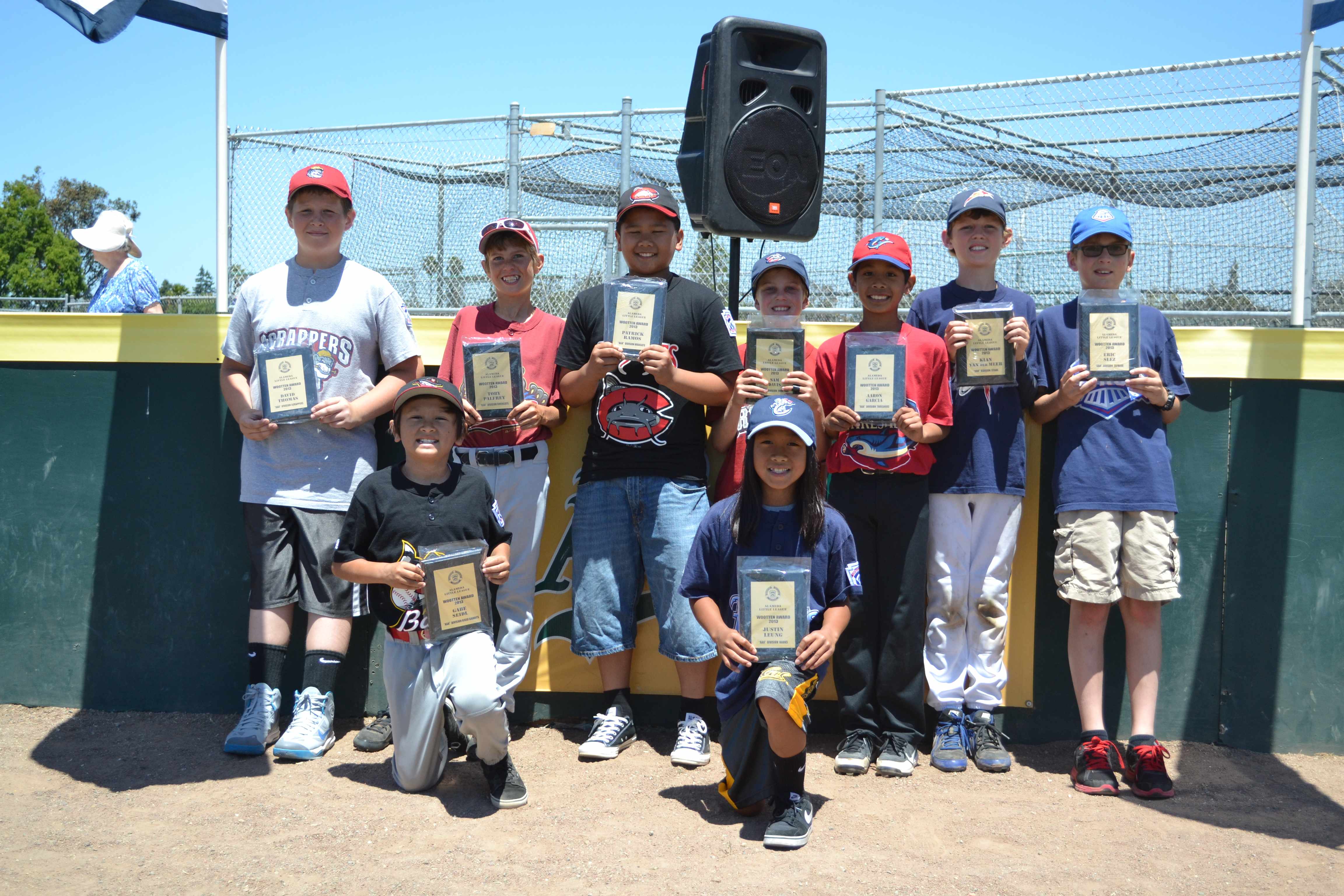 2013 AAA Division Wootten Recipients
Monday, June 10
2013 AA Division Wootten Award Winners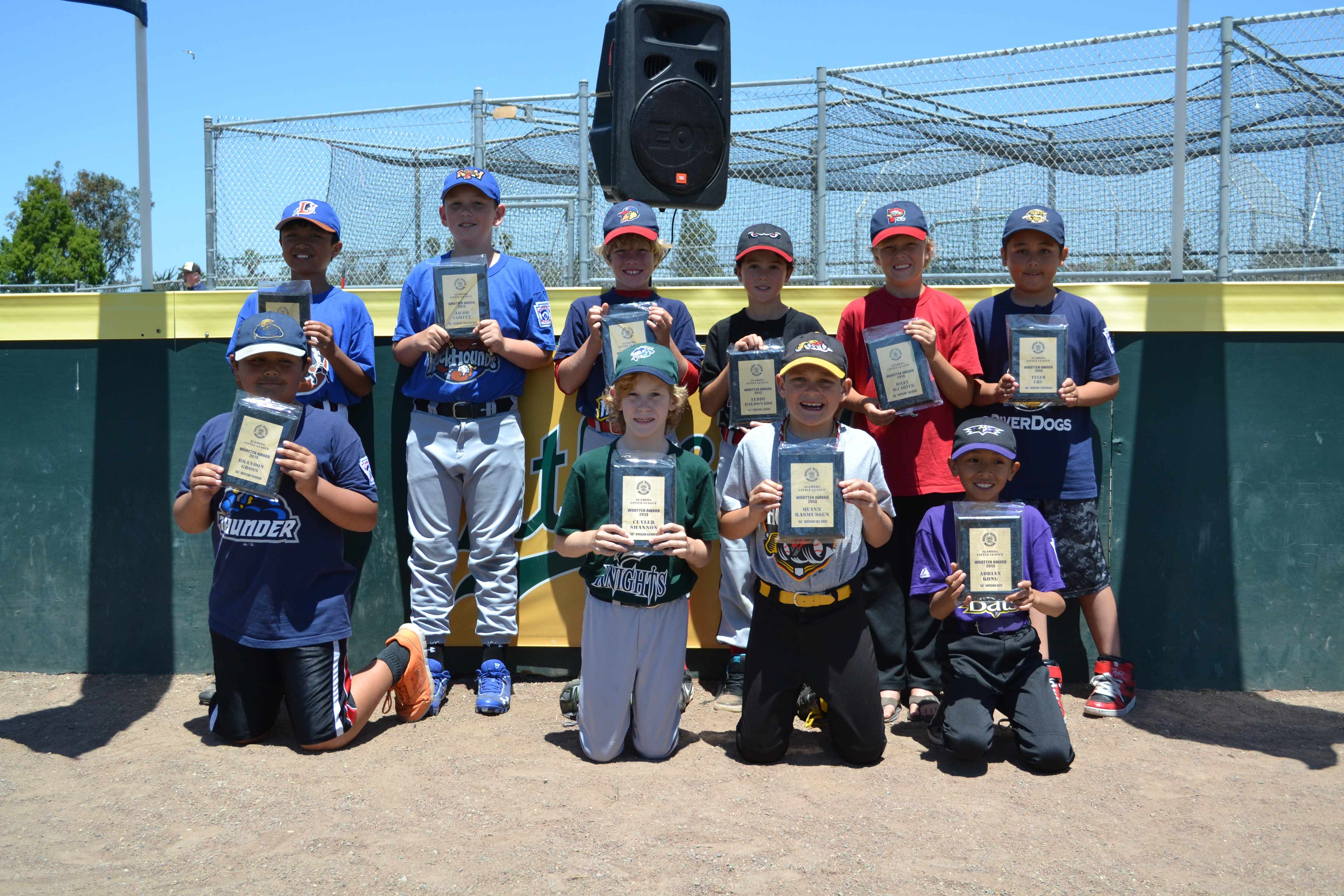 2013 AA Division Wootten Recipients
Monday, June 10
2013 A Division Wootten Award Winners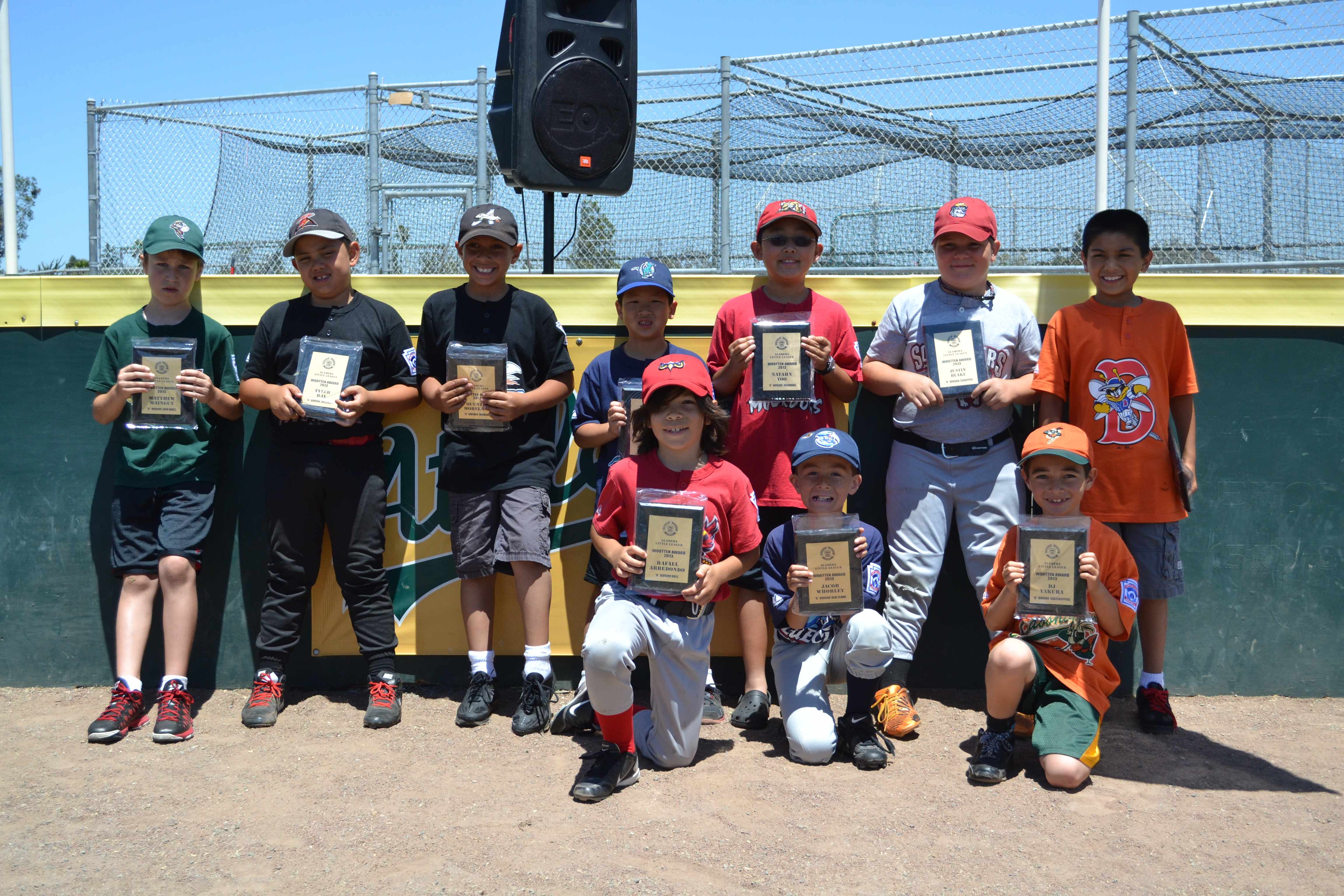 2013 A Division Wootten Recipients
Monday, June 10
2013 Farm Wootten Award Winners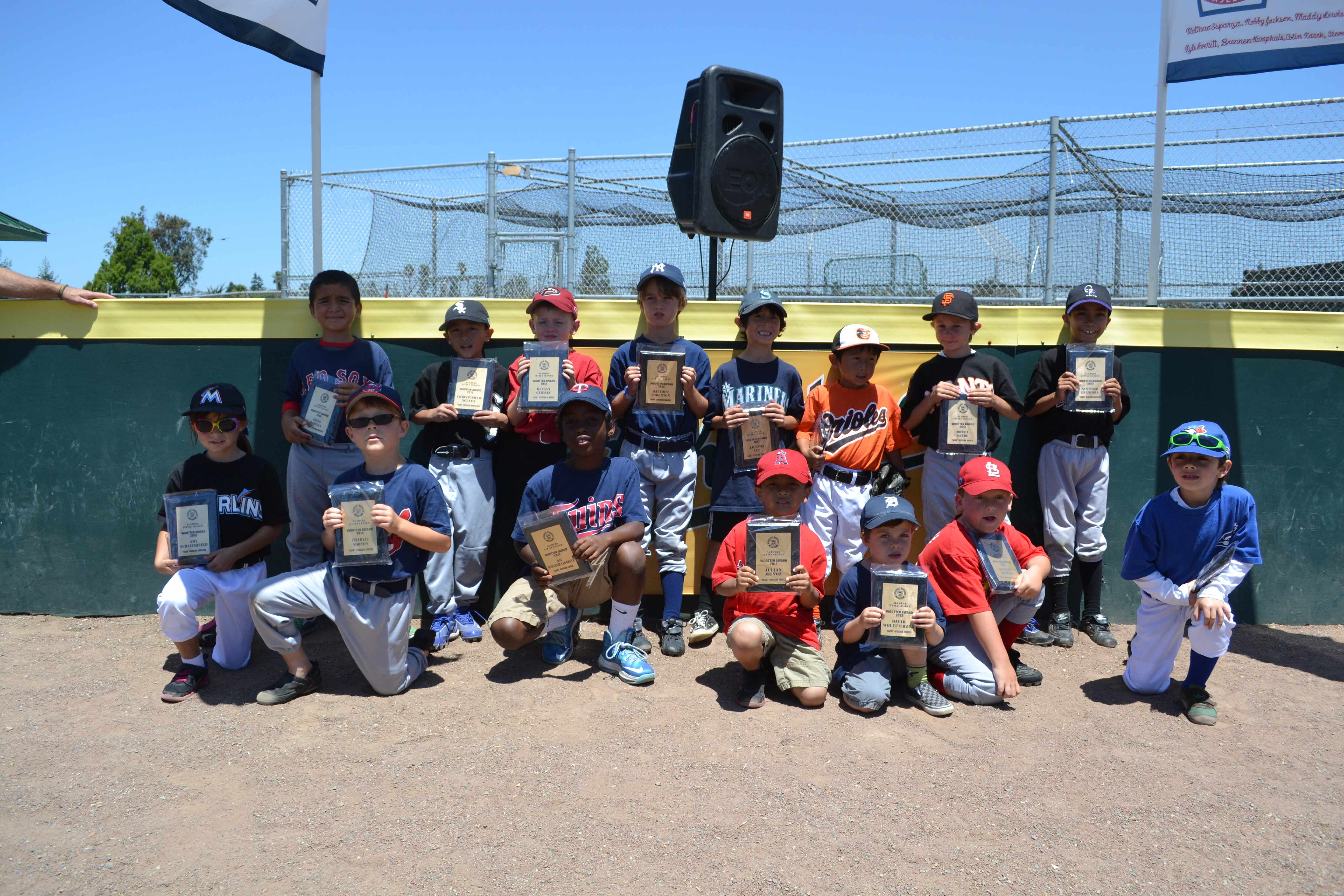 2013 Farm Wootten Recipients
2013 Farm Wootten Award Winners
Monday, June 10
2013 T-Ball Wootten Award Winners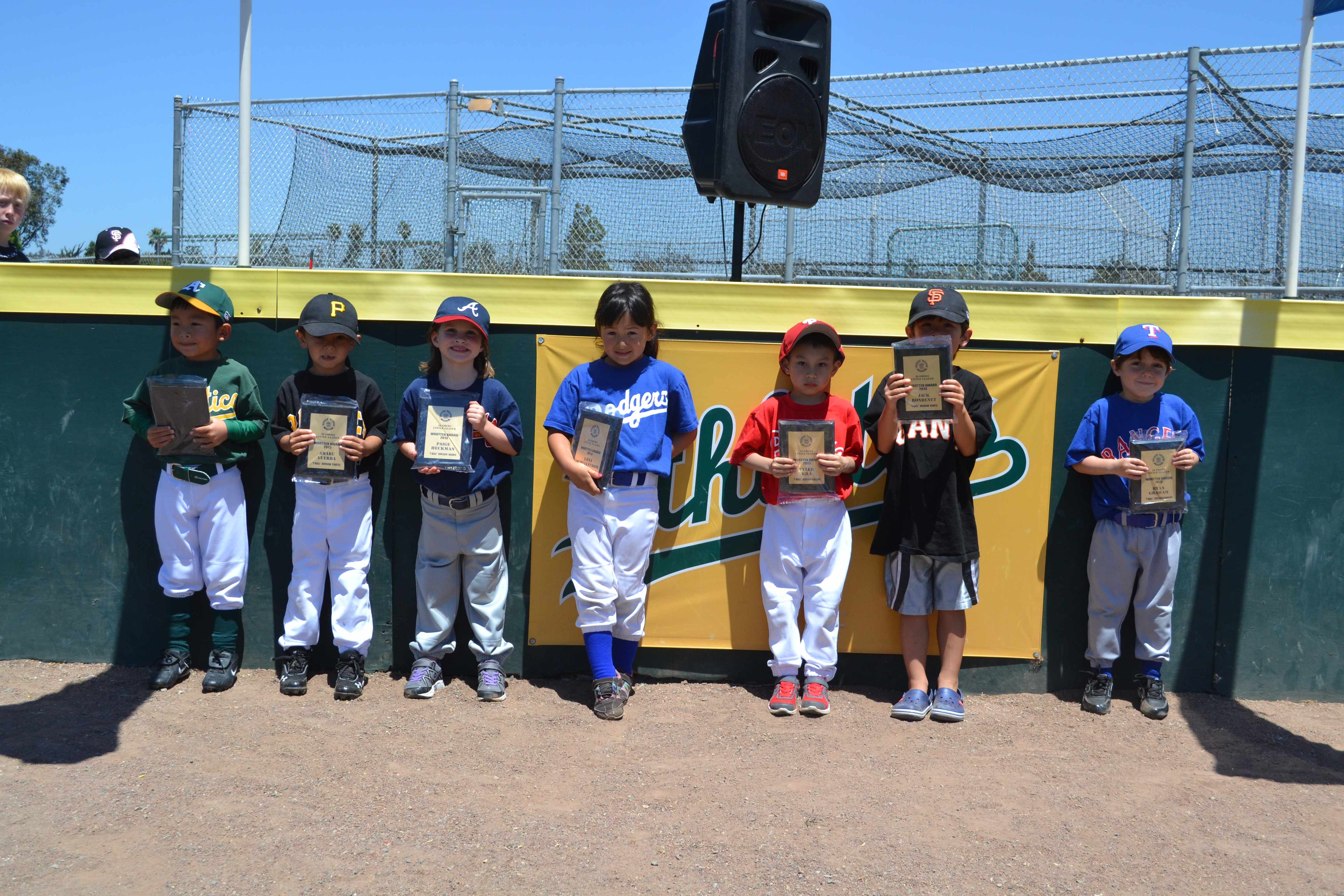 2013 T-Ball Wootten Recipients
2013 T-Ball Wootten Award Winners
Monday, June 10
2013 Matteucci Award Winners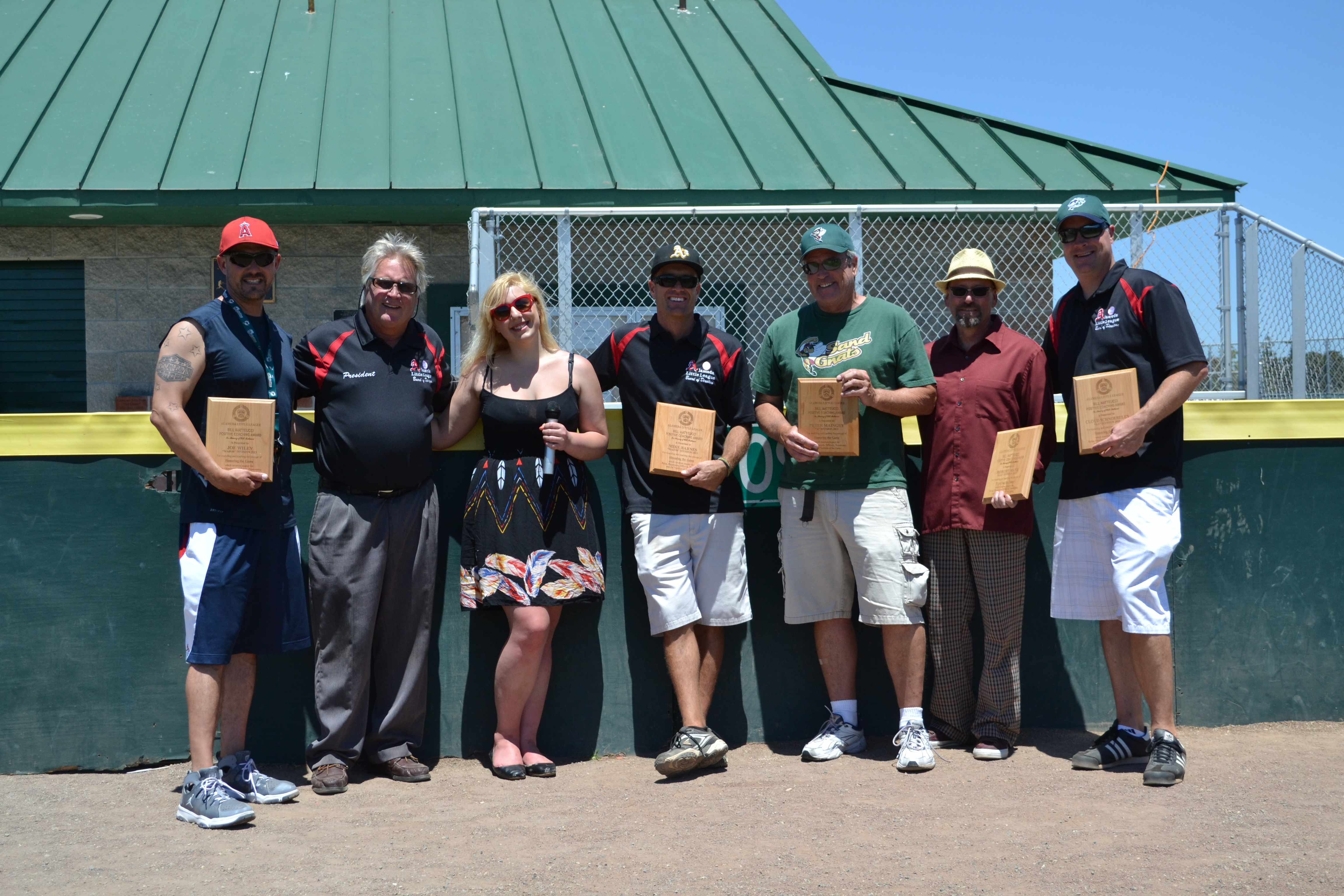 2013 Matteucci Recipients
Pictured here are the 2013 Matteucci Award Winners presented by Alameda Little League President Ron Matthews and Beth Matteucci, daughter of the late Bill Matteucci. Pictured left to right are Majors - Joe Wiley, League President Ron Matthews, Beth Matteucci, Majors - Mike Barnes, A Division - Peter Mainguy, AAA Division - Robert Matz and AA Division - Cloud Schnoebelen.
Tuesday, May 21
The Matteucci and Wootten Awards
Our League President, Ron Matthews, explains the Matteucci and Wootten Awards.
THE MATTEUCCI AWARD Bill Matteucci coached in the early 2000's here in Alameda Little League and was a hard working Board Member as well. Bill was always a hoot, full of laughter and good, clean, honest friendliness. He loved the kids, all of them, from opponent teams as well. He would do anything for the League and always rolled up his sleeves to pitch in where needed. But most of all, on the field he NEVER argued, yelled, or showed anyone emotion that was negative. Yes, umpires then were like the ones today in Little League, very human. He saw that and knew the bigger picture in life was what we were there to teach the kids. His teams would never be in the cellar, nor would they be on the top, but they were always out there to have FUN and still compete. Bill was the embodiment of good sportsmanship and integrity during his short life, and our League learned a lot from him, which is why we have named this prestigious award after him. The Matteucci Award is given to the Manager of each Baseball Division voted by fellow Managers to exemplify the good sportsmanship and integrity that we seek to teach our youth in Alameda Little League. It is the highest honor a Manager in Alameda Little League can receive from the League.
THE WOOTTEN AWARD Whitey and Alice Wootten started going to baseball games at Krusi Park in the late 1970's. Whitey was about 60 years old at the time. They didn't have any kids or grandkids in the program. They just loved baseball and cheered good plays. They didn't care who won. They cheered for all of the players. In December 1984, Whitey died. To honor his memory, his wife Alice donated money to both Little League and Babe Ruth to establish sportsmanship awards. This award is given to players on each team in Alameda Little League and Alameda Babe Ruth who show leadership through good sportsmanship on and off the field. This award is the highest honor a player can receive from the League.
Monday, May 6
Icon Pros Game Day Images Available On-Line
Icon Pros Game Day Images are available on-line until May 26. Click the link above or type www.iconpros.com into the URL path of a browser. I understand that uploading is in process so it may take until later today for your child's image to appear on the site. Click here for more information:
Icon Pros Flyer
Sunday, June 9
Congratulations Class of 2013
The Board of Directors congratulates and boys and girls of the 2013 graduating class. All the best!
Sunday, June 9
2013 Wootten Award Winners
T-Ball, Farm and A Division Recipients
Thursday, July 18
Congratulations to Our Alameda 12's
The Alameda Little League International Tournament team had high aspirations and nearly fulfilled their dream, but were eliminated Tuesday night by a very tough Vacaville team. The Alameda boys were a tough opponent on many teams, even sending the World Champion Petaluma District's team into the loser's bracket on Monday. Their grit and determination, as well as their chemistry, is their legacy, and they will always be remembered with the pennant that they won in the District 4 Championship.
Go Alameda!