Alaska District #2 Little League: Welcome

Southeast Alaska showing Alaska District 2 Little League Baseball & Softball
-Welcome to the Alaska District 2 Website!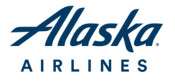 Official Airline of Alaska District 2 Little League & their Local Leagues
-0-
The Parent Connection (Parent Newsletter)
The Parent Connection (A monthly newsletter designed to inform and engage Little Leaguer parents and families. Topics include the latest rules, regististration info, fitness and safety tips, and equipment advice.
The Parent Connection (Archive)
Little Leauger (Player Newsletter)
Little League Baseball and Softball Player Newsletters Little Leaguer (A monthly newsletter highlighting top program news and information)
Little Leaguer (Archive)
Little League Notebook (President Newsleter)
A monthly publication geared towards local Little League presidents, board members and volunteers that provides articles, resources and editorial content focusing on real life situations within local Little Leagues, that can be applied to your own league's day-to-day operations.
Coach's Box (Coaches Newletter)
A monthly Little League Baseball and Softball Managers & Coaches Newsletter that provides coaching tips, articles from coaching experts, upcoming webinars, clinic information, coaching tools and useful product information.
Coach's Box Newsletter (Achive)