: Welcome
Welcome Wanna Play? Gotta Hit!
Spring 2016 Softball Right Around the Corner!!! R-u-ready?

Fastpitch Softball
(team and private)
Training Resource
...hitting, pitching, fielding team training...all levels.
Why hitting a fastpitch fastball is harder than hitting a baseball fastball.
(For more videos...click/tap Hitting Videos on menu bar.)
Key Concepts
1. Gravity
2. Angle of the Pitch
3. Reaction Time
(Coach Samie has played against Danielle...ask samie if Danielle can bring it.)



Some Recent Feedback

"Destiny was 6 for 7, 2-run double, 2-run triple. Now batting 3rd/4th." (Monica mom)
"Coach Manny, thank you for all that you have taught me..." (Kylie Lundberg...post OU camp)
"Riley pitched the first 2 innngs, faced 7. K 6, walked 1. Also had an RBI single" (Lou dad)
"Hey Coach Manny! You would be happy to know that my coaches complimented me on "how well coached I am with my hitting!" (Janel Hayes, Kent State University).
Training Facility

Triple Play Batting Cages

12434 Bellflower Blvd Downey CA
Fast-Pitch Softball in SoCal


Fast-Pitch softball in Southern California can be divided in two, recreational or participative ("rec") and competitive "travel-ball". The typical progression through this environment begins in the participative arena and moves to the competitive one. From "rec-ball" to "all-stars", to "travel-ball" or high school softball. At each level, participants encounter conflict. For example, someone with an ultra-competitive mind set may have difficulty with the participative environment. In contrast to the "formal" educational arena, sports performance is public in nature. Success and failure go hand-in-hand as children and young adults develop the confidence to perform in public. How organizations, coaches and parents/players design and navigate this environment determines success.


Learning is fun...that is the goal of the recreational environment - participation - to expose players to fast-pitch softball. Through this environment, players will succeed and fail and at each step of the way develop confidence. Everyone plays! Within this construct...competition is introduced in a gradual manner. Those whose aptitude is more competitive excel. But at some point...the hunger to test oneself against the best will call those athletes to the competitive arena.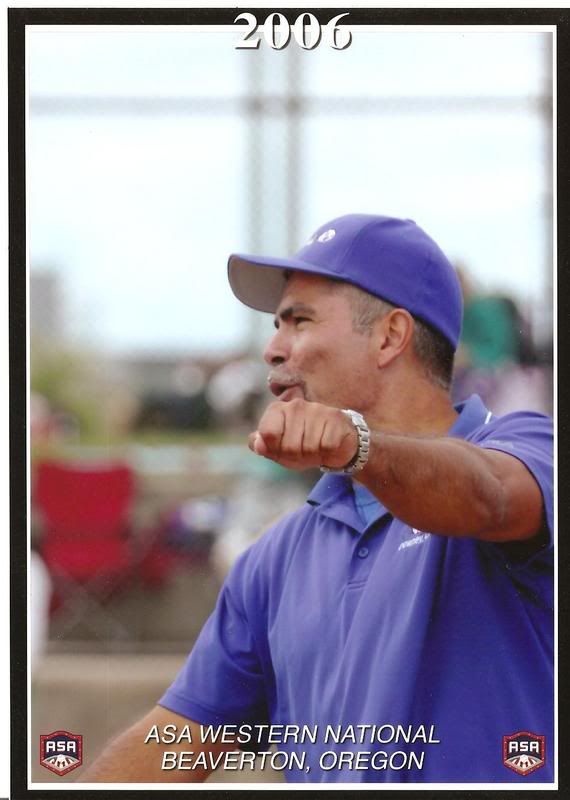 We are here to win...not at all cost but at significant effort. Here, the athletes are tested physically, mentally and emotionally. The ability to manage failure by "keeping things in perspective" is more important. The pressure is up...to succeed one must prepare. We now have more at stake...conflict both internal and external.

Make no mistake...confidence is derived from preparation. Preparation results in confidence which then leads to performance.

Get The Advantage...We teach it, coach it and play it!!! Active Instructors, Manny, Cecily and Samie...see intructors section!!!