ABC Fastpitch Training Academy: My Site News
Tuesday, July 1
Tryout Dates
Stay tuned for tryout dates for 10u & 12u coming soon!
Thursday, July 4
Summer Clinic
Due to overwhelming response we are happy to announce we are adding a Thursday session for our summer clinics...
Thank you all for your support!
Monday, June 17
New sign installed
Our sign has been installed and looks awesome!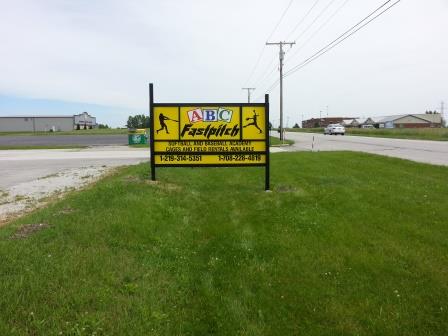 Saturday, June 15
Happy 60th Birthday to our fearless leader!
Saturday, June 15
ABC Fastpitch Training Academy is proud to announce Amanda Scott has been added to our staff. Amanda is a former member of the US National Team, four time all American and current Head Coach at Roosevelt University.
To learn more about Amanda check out the links below.
http://www.gobulldogs.com/sports/w-softbl/mtt/scott_amanda00.html
http://www.rooseveltlakers.com/roster/10/8/459.php