Xplosion 12U Baseball Club: Welcome
2013 JWPB January 19-20th 12U Champions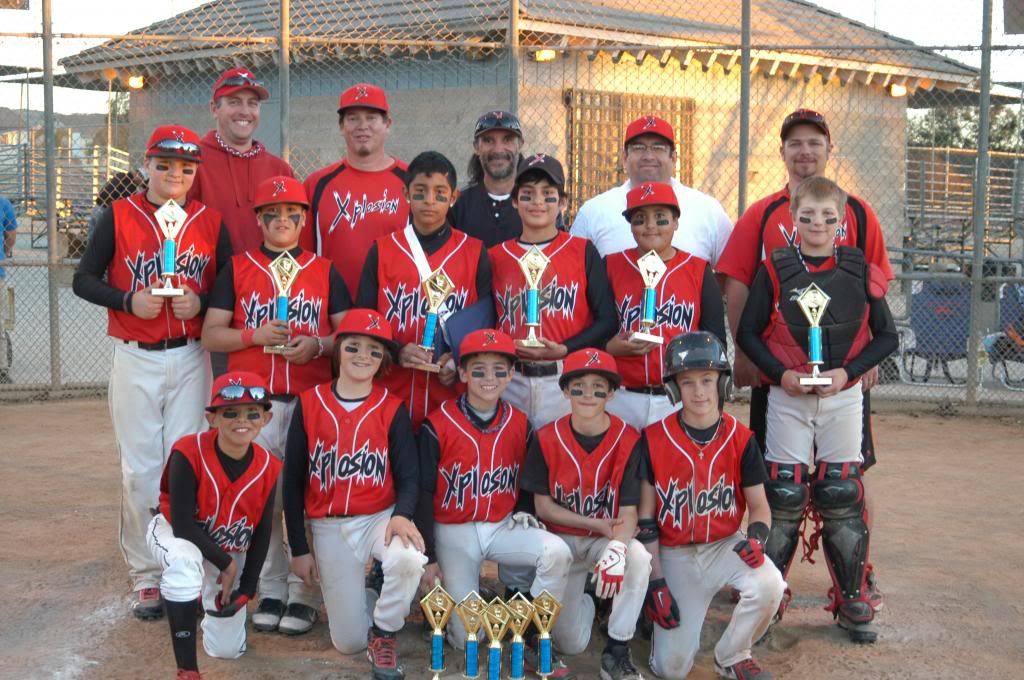 2012 JWPB December 15-16th 12U Champions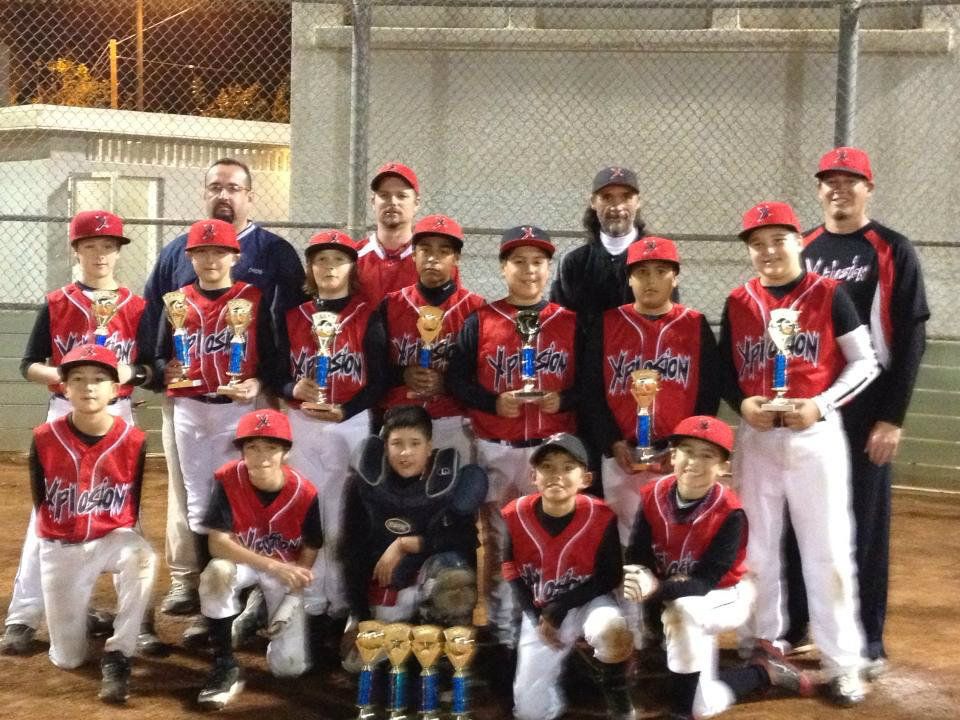 Xplode your potential!
Tryout for our
Xplosion Baseball Club 12U travel baseball team.
We are looking for players now!
Located in Menifee, California, Xplosion is a highly competitive travel baseball team for players 12 and under. Our players focus on teamwork, the development of basic and advanced baseball mechanics, and hard work. We are working towards making the 2013 season another great and successful year.
We have numerous championships to our credit including the 2009 Triple Crown Las Vegas Nationals and the 2009 Angels Fall Challenge and the
2010 USTSA 10u
INLAND EMPIRE RBI CLASSIc
2010 JWPB 10U Tournament Champions
2011 10u Winter Kickoff Classic
2011 USTSA 10u Spring Break Bash Open II Champions

2011 JWPB 10u Champions

2011 USSSA World Series 3rd place
2011 11u Xtra Inning Fall Classic Champions (Qualifier)
2011 JWPB Champions (Qualifier)
2012 March Madness Glove Giveaway Champions
2012 Session 2 MLB Spring Training 3rd Place Out Of 42 Teams
2012 USSSA World Series 2nd Place
2012 USSSA Indian Summer Classic 2nd Place
2012 JWPB "Spark of Love" Toy Drive 12U 2nd Place
2012 JWPB December 15-16th 12U Champions
2013 JWPB MLK January 19-20th 12U Champions
For tryout dates and scrimmages contact Jason Greenbank at 951-836-8075.
Or e-mail Jason at cynnjay32@msn.com
Click Click Boom
Monday, February 4
Next Tournament!
Triple Crown Spring Championships
March 7-10th
Tempe Arizona

Homerun!
Tuesday, December 18
Xplosion Baseball Club