Woodinville High School Fastpitch: 2015
2015 Team Roster Photos
Sunday, May 24
2015 Season Summary
4A State Third Place
2015 KINGCO 4A League Champions
2015 KINGCO 4A Tournament Champions
Season Record 26-2
Runs Scored: 273 Runs Scored Against: 53
Game 5: Woodinville (3) vs Camas (1)

Game 4: Woodinville (6) vs Snohomish (1)
Game 3: Woodinville (7) vs Richland (9)
Game 2: Woodinville (5) vs Olympia (3)

Game 1: Woodinville (10) vs Todd Beamer (0)


4A State Champions - 2012 & 2005
KingCo 4A Champions - 2015, 2013, 2012, 2011, 2010, 2008, 2007, 2006, 2005
Tuesday, May 26
4A State Bracket: WHS to Play Todd Beamer Friday Noon in Spokane
The 2015 4A State bracket is out and has our Lady Falcons vs Todd Beamer on Friday at Noon at Dwight Merkel Sports Complex in Spokane, WA.
http://www.wiaa.com/Brackets/T1185.pdf
A detailed breakdown of the bracket by Sandy Ringer can be found Here
Wednesday, May 27
All KingCo 4A Team Selections Announced: Woodinville Well Represented
The annual All KingCo 4A Team Selections have been announced and our Lady Falcons are well represented. This years honors as follows:
KingCo 4A MVP:
Alyssa O'Farrell, Senior

With a big bat and big play ability at first-base, O'Farrell produced some big numbers and clutch plays all season hitting in the #3 hole. Pounding out 51 RBI's and 37 runs on 44 hits with 12 home runs, 5 doubles and a triple she finished with a .550 batting average and 1.088 slugging percentage. Alyssa anchored the first base position too fielding 105 put outs with only 1 error.
KingCo 4A First Team:
Skylar Hein, Catcher, Sophomore

A big presence behind the plate receiving and with her bat, Hein delivered on with a .485 batting average and impressive .864 slugging percentage she belted 31 RBI's on 32 hits with 4 home runs and 10 doubles as our cleanup hitter. Skylar got it done behind the plate too with 140 put outs and 0 errors.

Lauryn Rhinehart, Pitcher, Sophomore

Owning both the starting shortstop position and the #1 pitching role, Rhinehart excelled in each. She pounded out 27 RBI's on 32 hits in the #2 hole with 10 doubles, 2 triples and 2 home runs batting .451 with at .732 slugging percentage. On defense at short-stop or on the mound she was stellar with 116 assists with only 1 error all season. On the mound she dominated with 84 strike outs in 54 innings pitched giving up only 31 hits and 13 runs for a 1.83 ERA.
KingCo 4A Second Team:
Nicole Shavlik, OF, Senior

Speed and surprise characterize Nicole. Always flying around the outfield diving for balls or putting down the perfect bunt hit or driving it through pulled up infielders, she compiled a batting average of .444 and slugging percentage of .544 stretching singles into doubles often as our leadoff hitter. Shavlik plated 41 runs this year with 5 doubles and 5 triples. She had 19 put outs with only one error in the outfield.
KingCo 4A Honorable Mention:
Alena Jones, Senior

Solid as they come at second base and one of the team Captains, Jones collected 32 put-outs, 31 assists with only 2 errors all season as she flew all over her part of the diamond knocking down balls and making it look easy. She had significant punch with her bat slugging nearly .400 and an OPS of .722 with 16 RBI's and 16 Runs scored.

Jordyn Boyd, Sophomore

Utility and versatility in Boyd, starting either behind the plate or in the outfield she got it done on both offense and defense. Hitting .400 with a .600 slugging percentage, 2 home runs, 1 triple and 13 walks, Jordyn was on base most of the time sporting a .516 on-base percentage. On defense she was either blocking behind the plate or diving in the outfield collecting 51 put outs on the year.

Olivia Riener, Sophomore

Coming off a stellar Freshman year, Riener found herself contributing both on the mound and with her bat significantly. She pounded out 7 doubles and 3 home runs compiling a .426 batting average and .809 slugging percentage at the plate. Olivia was also commanding on the mound striking out 32 batters in 38 innings pitched with a 2.59 ERA allowing only 24 hits.

Taylor Rhinehart, Sophomore

Part of the dynamic-duo twins, Taylor too split her workload on defense as a pitcher and outfielder. She had 24 hits and an impressive 10 doubles while striking out only 3 times. Her .407 batting average and .661 slugging percentage was a reflection of her power and speed. Rhinehart also was a force on the mound striking out 50 batters in 38 innings worked giving up only 23 hits and 13 runs for a 3.07 ERA.
Tuesday, May 26
Two of Woodinville's Own for Seattle Times All Star Team
Congratulations to Alyssa O'Farrell and Nicole Shavlik for being selected to this years Seattle Times All Star Team!

2015 Seattle Times All Star Team
Thursday, May 21
Woodinville Wins KingCo Tournament over Inglemoor 8-2; On to State Next Weekend
After our Lady Falcons secured the KingCo 4A League Title last week and checking off their first goal it setup for a wonderful stage last night as they focused on their second goal of the season...to win the KingCo 4A Tournament and earn a berth to State for the 5th year in a row! We found ourselves pitted against a hot team and rival in Inglemoor on their home turf in front of a rowdy crowd.
It didn't seem to cause much distraction as our girls got going early on defense with a great play by Gina at third base diving for a foul ball which created the momentum we needed going into the bottom of the inning where we put up two runs on a walk by Nicole, bunt by Lauryn with a throwing error and Alyssa driving in the first run on a deep sac fly. Olivia then came to the plate and drove in another RBI to make it 2-0 after the first inning.
Inglemoor came to play though and in the 3rd inning they tied it up with some nice, timely hits and good base running. We got out of it with some great pitching and defensively with an amazing catch by Paige in left field on a dead run over her shoulder and quick hands by Gina snagging a roped line drive right at her on third. In the bottom of the 3rd after Lauryn hit a beauty of a double we loaded the bases by walking Alyssa and Skylar causing some angst on the mound for Inglemoor. The next two batters were hit by pitch scoring two and Gina came to the plate and drove in another RBI. After the inning was complete we had a nice 5 run lead 7-2.
Lauryn started heating up and sitting down batters striking out a series of Inglemoor players to tame any possible comeback and just to put the cherry on the top, Jordyn smoked a solo home run in the 6th inning to put Woodinville up 8-2. Inglemoor would fight back once more with some shots in the 6th and 7th inning but stellar defense by Nicole laying out for a fly ball and Lauryn focused in striking out the final two batters giving Woodinville it's 9th KingCo 4A Title in 11 years and sending the Lady Falcons back to State for a record 5th year in a row!
[ See Pictures on

] [ See Video Highlights on

]
Tuesday, May 19
KingCo Tournament: Woodinville Explodes for 7 Runs in First Inning; Run Rules Redmond 12-2
Stellar defense, smoking hot bats and outstanding pitching from Lauryn, gets the Lady Falcons a 12-2, five inning run rule victory over Redmond tonight. Alyssa started the fireworks with a three run shot over the fence in the first when we scored 7 runs, then she finished the game with a walkoff two rbi single.! See you all on Wednesday for the Kingco 4A final!
[ See Pictures on

] [ See Video Highlights on

]
Monday, May 18
KingCo Tournament: Newport Goes Down to Riener and Lady Falcons 20-0
Game 1 of KingCo Tournament had our #1 seeded Lady Falcons against #8 seed Newport. Olivia Riener pitched a no-hitter and got it done at the plate as well with a homer and double. Jordyn Boyd and Lauryn Rhinehart each homered as well in the rout. Next game Monday vs Redmond at 7pm at Inglemoor. Beautiful weather so come out and enjoy the game and root on your Lady Falcons in ther quest to State.
Thursday, May 14
Lady Falcons Run-Rule Bothell on Senior Night 16-6; Head into KingCo Tournament #1 Seed
Annual Senior Night brought an end to the careers at WHS home field for four of our Lady Falcons last night: Alena, Alyssa, Kathryn and Nicole. While there are more games to play as we head into KingCo Tournament this week seeking our 5th straight berth to State, it was a statement blow out win against cross-town rival Bothell and a message to the rest of KingCo that these girls are focused on a single goal... 4A State.
It started out with a bang, literally, as Nicole led off with a walk followed by a 2-run home run by Alyssa. Followed up in the second inning with Alena leading off with a triple, intentional walk of Alyssa then a smoked line drive RBI double by Skylar. Frustration setting into Bothell as the next two Lady Falcons were hit by a pitch, Olivia and Taylor, which scored another run to make it 4-0. In the third, Paige led off with a walk, stole second and Alena brought her in with a line drive single to center. Nicole walked and Lauryn roped a line drive off of third base for an RBI and when the play was finally over after Bothell threw the ball around we had runners on first and third base. Lauryn stole second and Alyssa drove in another RBI. Skylar fielders choice to score Lauryn which put us up 8-0. A little on cruise control at that point the strike zone got smaller and Bothell found their way back into the game by putting up 6 runs over the next two innings to cut the lead to 8-6. Coach Dani made a few changes, the girls got it together and got some focus back and then threw the leather down in the bottom of the fifth scoring 8 runs capped by a walk off 2 run RBI by Lauryn to end the game in a 10-run mercy.
We had our ceremonial Senior night exchange of gifts and stories followed by an inaugural pick-up wiffle ball game with some of our best fans. The girls danced in the circle and wished the night would never come to an end.
Focus is now on Saturday at 10am for our first round KingCo Tournament game at Inglemoor. With our Lady Falcons as the #1 seed we get laser focused on our 2015 softball Journey final few weeks.
Come out and be a part of the fun on Saturday!
Tuesday, May 12
Woodinville Powers up in 14-2 Win over Mount Si
An early night game in North Bend, and the Falcons cllinch the Kingco 4A 2015 Championship! Kat, Paige and Olivia provided home run power, and several of the girls doubled! Final score 14-2. Next up Bothell at the Falcons nest on Wednesday for Senior night!
Friday, May 8
Annual Little League Night!!
Tuesday, May 5
RRR - Run-Rule-Redmond 16-6
Redmond came to the Falcon's nest to avenge their loss at Hartman, but it was not to be. Falcons got two in the first on a centerfield HR blast by Skylar, then five more runs in the second on great team hitting and a two run blast by Alyssa. Pitching and defense were good enough to hold Redmond to 6 runs. Redmond took two runs back in each of the 3rd and 4th, then we scored five more in the 5th, making the score 12-4. Redmond added two in the top of the sixth, then we got three more runs early in the bottom of six, and Alyssa got on base, then Skylar hit a walk off double to end the game on a run rule victory 16-6! Next up Wednesday at Inglemoor!
Saturday, May 2
Lady Falcons Blank Newport 8-0; Push Record to 15-0
Taylor Rhinehart threw another gem last night with a (near) perfect game allowing one hit on let's just say a very close call on a play at first base. But it didn't sour the fantastic night she had striking out 14 of the 22 batters she saw come to the plate over 7 innings. Alyssa O'Farrell drove in the first 2 runs in the top of the first finishing with 3 hits and 3 RBI's. Olivia Riener had 3 RBI's on 2 hits, Alena Jones had a triple and RBI in the 6th inning. Gina Wyner and Taylor each had 2 hits on the night.
Little League Clinic on Sunday...girls just love that day plus a special 'surprise' for the girls after the clinic for team dinner!
Back Monday night at WHS vs Redmond.
Thursday, April 30
Down Goes Eastlake 5-1 to our Lady Falcons
A beautiful night with a little chill and it was a 1-1 ball game into the bottom of the 4th when a couple of walks and a hit loaded the bases for Nicole, and she cleaned them off for three RBIs and a 4-1 lead. Alyssa brought her in on a single, and that was the game! Great pitching and clutch defensive plays from Alena, Paige, and Alyssa crawling to the bag at first sealed the victory 5-1! Newport is next up on Friday!
Tuesday, April 28
Skyline Falls to our Lady Falcons 13-1 in 5 innings
Somewhere sunny and seventy-five? How about the Sammamish Plateau for a second rumble with Skyline. The Falcons put a 13-1 hurt on the Spartans with more solid end to end hitting, and a very stingy defense! Next up Eastlake at the Falcon's nest on Wednesday!
Wednesday, April 22
Lady Falcons Shellack Issaquah 19-1
An overcast night that broke into full fledged rain. The Falcons came with bats blazing solid defense, and Taylor finished with a one hitter. Alyssa had a Grand Slam, and Nicole hit a three rbi bases clearing double, on the way to a 19-1 shellacking of the Eagles. Next up we are at Skyline on Monday
[ See Pictures on

] [ See Video Highlights on

]
Tuesday, April 21
Lady Falcons Stomp on Bothell 9-0 to Push Their Record to 11-0 on the Season
It was another gem by Lauryn Rhinehart last night as our Lady Falcons took to the blue field of Bothell to continue the cross town rivalry. She had the ball dancing and singing past Cougar batters all night striking out 9 while giving up just one hit over 7 innings.
Our Lady Falcons got it going with a home run by Alyssa O'Farrell in the top of the first inning and continued to put runs up with 5 in the fourth inning behind doubles by Alena Jones and Olivia Reiner, then Skylar Hein with a hard to handle pop up that allowed another 2 runs to score to push the lead to 6-0. In the top of the 7th inning, Alyssa would blast her second home-run of the night to be followed up with a back-to-back line drive roped home-run by Skylar.
In the end Woodinville would record their 4th shut-out this season with a 9-0 win. Next game tonight at Issaquah at 4pm.
Wednesday, April 15
4-1 Win Over Mount Si Behind Reiners Pitching and Hitting
Sophomore Olivia Reiner showed up last night ready to rumble. She hit the mound and giving up 1 run on only 3 hits with 3K's and delivered with her bat with going 2 for 3 with a home-run, double and 3 RBI's. Solid defense kept Mount Si from rounding the bases for the night except in the first when they pushed across their only run.
Wednesday, April 8
Woodinville Blanks Inglemoor 10-0
Falcons always look forward to playing cross town rival Inglemoor twice a year. This one wasn't as competitive as we have seen over the past few years as our Lady Falcons got it going early and big for their 3rd run-rule game in a row.
It was Taylor Rhineharts turn to hit the mound and snap it off for the evening. When it was all said and done she had 8 strike outs and only allowed 2 hits over 5 innings. The bats were alive as well with Lauryn Rhinehart going 2 for 3 with a double and 3 runs, Alyssa O'Farrell was 3 for 3 with a double, RBI, 2 runs and a walk, Olivia Riener had 3 RBI's a run and a walk and Taylor got into the action with the bat too going 3 for 4 with a double and 2 RBI's.
Off until Monday where we head to Issaquah for a 4pm game.
Tuesday, April 7
Lady Falcons Run-Rule Redmond 17-1
It was a clinic on Monday night as our Lady Falcons took to the field against last year's KingCo 4A Champs Redmond on their home field. Needless to say our girls came ready to make a statement each inning on both offense and defense. Though Redmond lost key pitching from last year they were only able to muster one run on two hits over a shortened 5 inning run rule where the Lady Falcons pounded 17 runs on 15 hits where many went for extras.
Alyssa O'Farrell and Taylor Rhinehart went yard for homers, Skylar Hein had two doubles and 2 RBI's in a 3 hit night, Alena Jones went 2 for 2 with a double, 3 RBI's, 3 Runs and 2 base on balls, Nicole Shavlik went 3 for 5 with a double and an RBI. Taylor finished with 4RBI's on the night.
Lauryn Rhinehart baffled Redmond hitters all night with a mix of speed and location. Striking out 9 through 5 innings of marvelous work while only giving up two hits...she is just getting stronger and stronger as the season goes on. Defense behind here was again rock solid as well.
Sunday, April 5
Woodinville Ranked in Top 10 in Nation; #1 in 4A Washington State by MaxPreps in High School Softball
Our Lady Falcons have broken the top ten in the Nation by MaxPreps jumping 59 spots from last week to #9. They have taken the top spot in Washington State 4A rankings as well.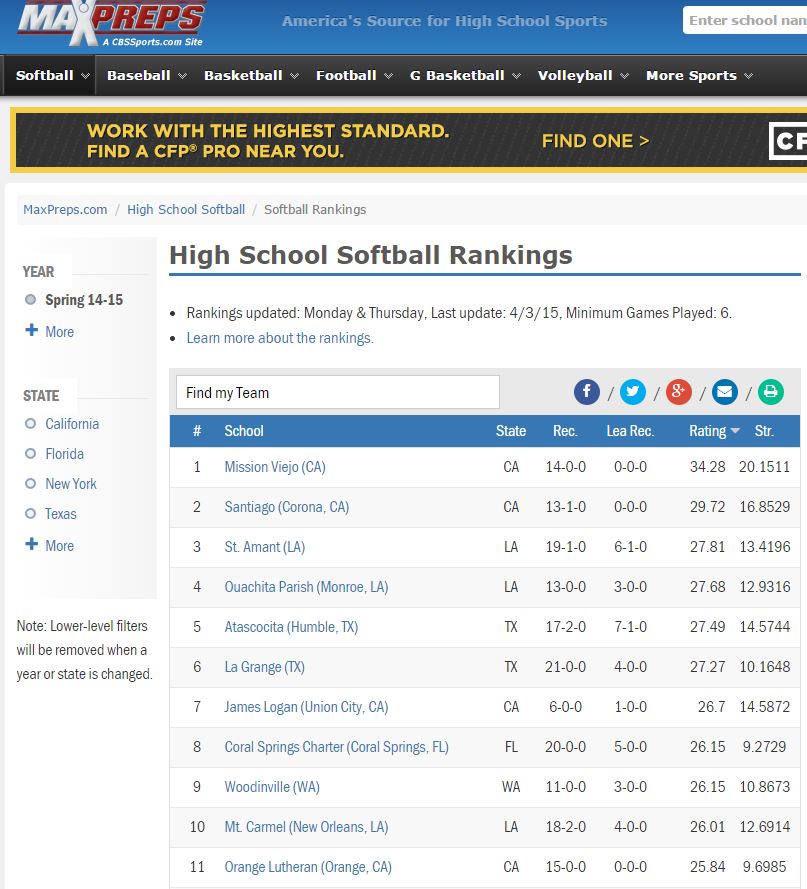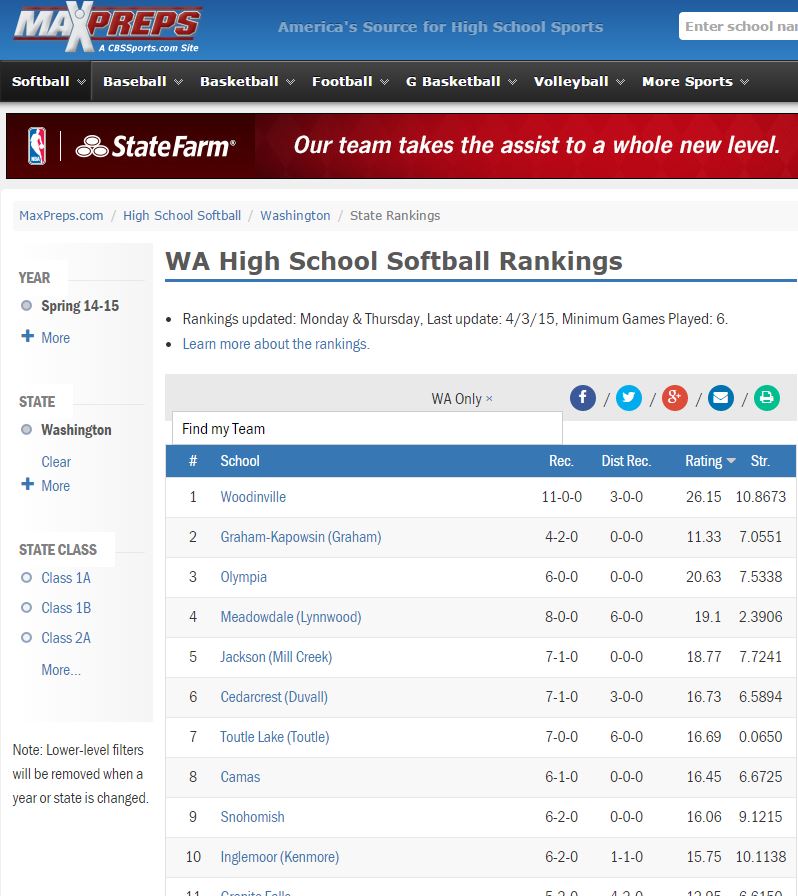 Thursday, April 2
Lady Falcons Pound Out 19 Hits in 16-2 Win Over Newport
Lauryn Homer - Olivia Sitting them Down
The Knights came to town looking for a little rumble and they found the Falcons full of fight last night. 19 hits with 3 home runs, balls to the fences and lots of awesome defense. Olivia pitched a complete game, allowing only two runs on this parent night.
[ See Pictures on

] [ See Video Highlights on

]

Alyssa Homer - Alena Great Defense
Wednesday, April 1
Woodinville Blanks Eastlake 8-0
Lauryn Dishing Heat - JB Snagging Deep Fly ball - Alyssa Smashing HR
It was a very tense game 0-0 through 3. Then Kat got an RBI in the top of the 4th, Alyssa homered in the 5th, then the Falcons broke it open in the 6th with a hit parade, scoring 6 runs. then the defense held for another two innings, and no Wolves crossed home plate. Nice pitching Lauryn, three sweet catches by JB in left, and a nice double play from Kat to Alena covering first. Newport on Wednesday Falcon Fans!
Saturday, March 28
Lady Falcons over Snohomish 4-1
Taylor came up with a low hit gem, backed up with some very solid defense from the outies, JB right up to the fence, with Nicole and Katie picking up a couple of catches on the run each. Nicole got on base and scored twice, and Alyssa continued blistering the ball with a two run double, and we finished with a 4-1 victory. Regular season starts in ernest Monday at Eastlake at 4pm.
[ See Pictures on

] [ See Video Highlights on

]
Thursday, March 26
Skyline Falls 6-2 to our Lady Falcons
Woodinville saw it's first KingCo 4A action last night when Skyline came in to try to give our Lady Falcons their first defeat of the season. After a shaky first couple of innings on defense by our girls they found themselves down 2-1 but were able to settle things down and give our offense an opportunity to get it going.
[ See Pictures on

] [ See Video Highlights on

]
Tuesday, March 24
Woodinville Run-Rules Lake Stevens 10-0
Lauryn Snapping it Off & Skylar Jogging it Off after HR
Lauryn Rhinehart was one late hit away from a perfect game last night as she threw a masterpiece 1 hitter with 9 strikeouts. She had all of her pitches singing as they snapped into the catchers glove clearly frustrating the Lake Stevens Vikings who were able to only muster a few shots but were shut down by some stellar defense by the outfield, infield and her battery counterpart Skylar Hein behind the plate.
After pushing a single run across in the bottom of the first inning it took until the fifth inning where our Lady Falcons pushed across 9 runs to open it up and make it seem like more of a blow out than it was for most of the game. Offense for the night was delivered by Skylar Hein drilling her first (of many to come) home run as a Lady Falcon, a smoked line drive rope to dead center, Alyssa O'Farrell with a double, triple and 4 RBI's, Taylor Rhinehart 2 for 2 with an RBI and Nicole Shavlik who was on base all night going 3 for 4 with an RBI and two runs scored.
In the end the around the line-up bottom of the fifth and the Rembrandt night of painting the corners for Lauryn proved too much as the game was called on run-rule 10-0 after 6 innings.
Next up is our first conference game against Skyline on Wednesday at 6:30pm @ WHS. Come on out and cheer the girls on!
Thursday, March 19
Jackson goes down 3-1 to WHS
Alyssa Home Run & Taylor Dishing Heat
Out for our second non-conference game of the year against Jackson saw us early in a tight pitcher/defensive battle with Sophomore Taylor Rhinehart sitting down Jackson batters with some heat and some nice defense in a strike-em-out-throw-em-out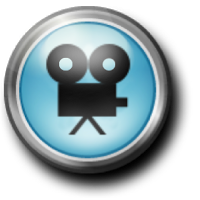 with Sophomore catcher Skylar Hein!
Offensively our girls got their bats going in the third inning with a single up the middle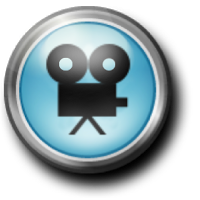 by Sophmore Gina Wyner then bunt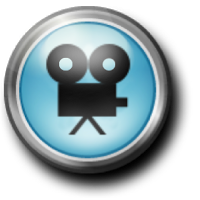 by Senior Nicole Shavlik setup second and third for Senior Alena Jones who delivered a sac-fly RBI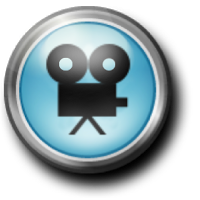 to get us on the board 1-0. Senior Alyssa O'Farrell was next to the plate and launched a 2-Run homerun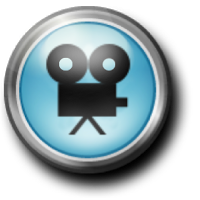 to deep left center to make it a 3-0 game.
Taylor got some help behind her in the 4th inning with two great back to back defensive plays ... first on a crash bunt a bare handed play by Alyssa to get the lead runner at second base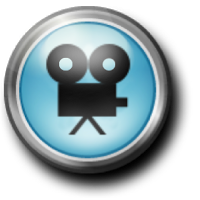 and then a nice deep in the SS hole play, throw and catch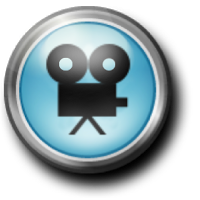 by Sophomore Lauryn Rhinehart to Alyssa to end the inning and any threat of Jackson getting on the board.
Sophomore Olivia Riener comes in to pitch in the 5th and strikes out the first batter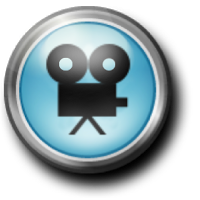 to set the tone for then Gina to make a stellar catch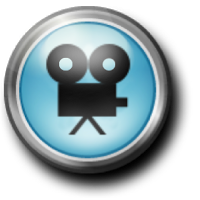 in foul territory against the fence.
Taylor comes back in to pitch in the 7th inning and Jackson gets some timely hits and finds themselves in a position to get on the board, though with the bases loaded and one out, a hard come-backer ricochets off Taylors shin to Alyssa who gets the out a first base and nearly back picks the runner rounding second to end the game. Pretty close play...have a look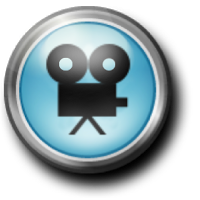 ! Though with a run pushed across Taylor focuses in and gets a ground ball to her sister Lauryn at short-stop then over to first base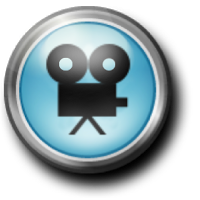 for the final out and to seal the victory 3-1 for our Lady Falcons in typical late inning excitement!
[ See Pictures on

] [ See Video Highlights on

]
Tuesday, March 17
Lady Falcons Win over Todd Beamer 4-2 in Season Opener
A beautiful afternoon for the first full non-conference game vs Todd Beamer HS. After giving up a two run homer in the first inning, the Falcons D settled in to allow nothing else, and scored a couple of runs each in the fourth and the sixth innings to take a 4-2 victory! Well done ladies!!
Sunday, March 15
Jamboree a Success!
What a great way to start the season with a couple of 3-inning warm-ups against 2A State Winner Lake Washington and 3A State 5th Place Glacier Peak. The rain held off and we had some good ball and some great food to get things going. We kick off the season on Monday vs 2014 4A State participant Todd Beamer at Woodinville High School. 4pm...come out and cheer the Lady Falcons to a Victory!
Monday, March 9
Jamboree Kickoff!
Finally our Lady Falcons are back on the green grass ready to continue the traditions of Woodinville Falcons Fastpitch. We kickoff this season with a fun filled Saturday Jamboree with both JV and Varsity at our home field at WHS. We will have a first ever concession from
Curb Jumper Street Eats
, so bring your appetite! Oh and of course some great ball so come on out and enjoy the fun! Varsity teams kick off at 10am and JV at 2pm.