Woodinville High School Fastpitch: Fastpitch Clinics
Tuesday, April 24
Another Successful LL Night and Clinic
The Woodinville Falcons and Woodinville Little League had a great turn-out for Little League Night on Friday 4/20. Thank you to the Little League families that came out to watch Varsity defeat Issaquah 12-1. We hope everyone had fun watching the game, running bases, and meeting the players.
We also had a great turn-out on Sunday 4/22 for our Little League Clinic, with 75 participants! We had a great time and hope you did too. Thanks to all of our volunteers who helped with both events!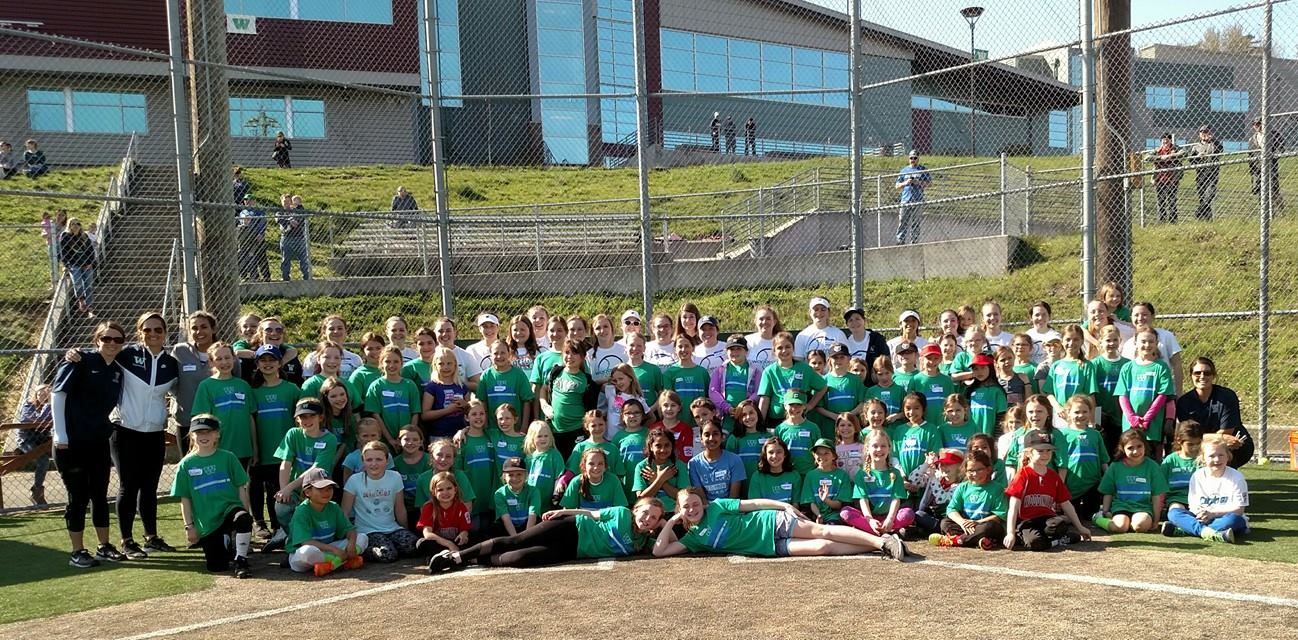 Tuesday, March 20
Little League Night April 20th and Little League Spring Training Clinic April 22nd
The WHS Lady Falcons will be hosting their annual Little League Night and Spring Training Clinic with Woodinville Little League. All Little League softball players age 6-14 are welcome. See the link to the Clinic Registration form and flyers below. Please return registration form and payment to Mike Burger no later than April 10th. Contact Mike at mburger62@gmail.com if you have questions.
Little League Night Friday, April 20th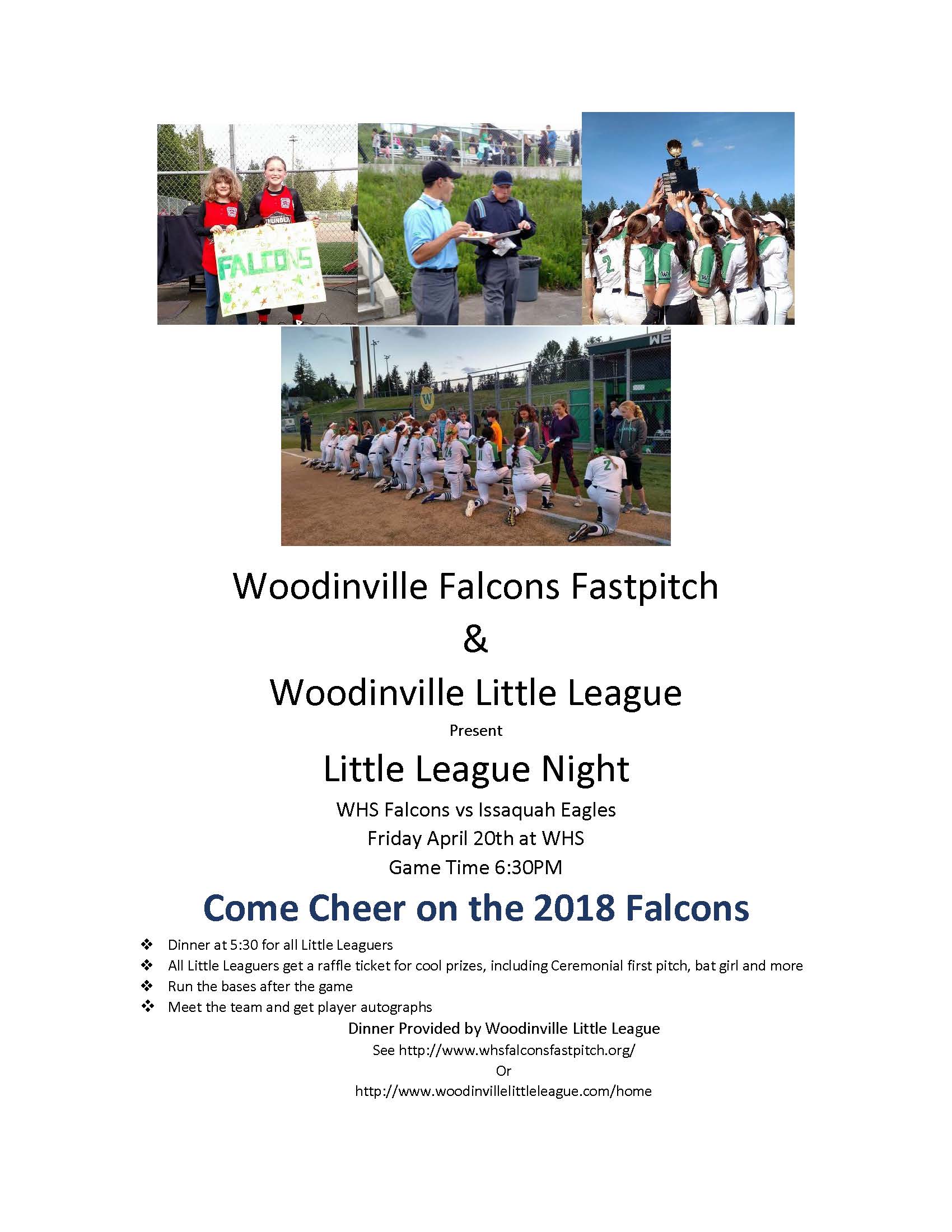 Little League Spring Training Clinic Sunday, April 22nd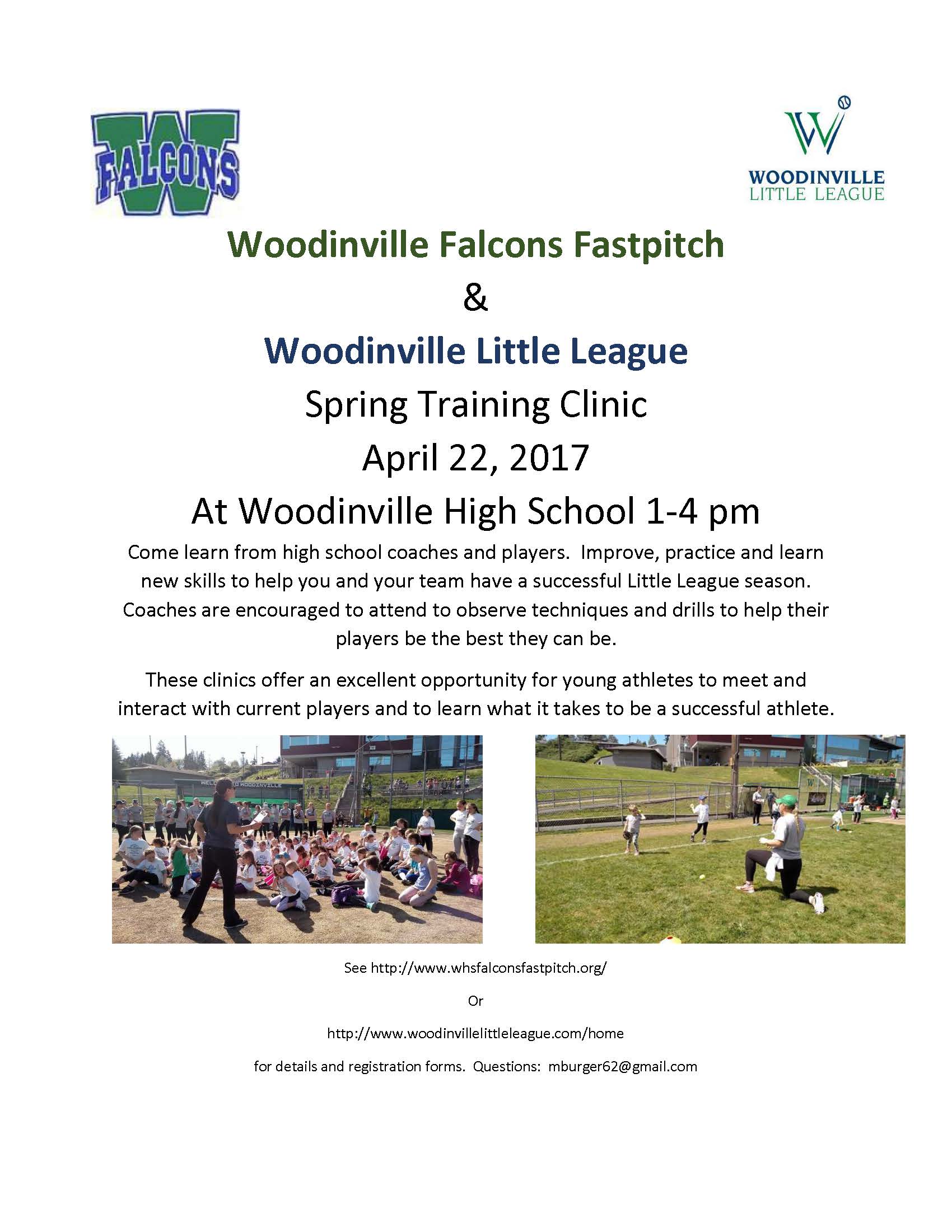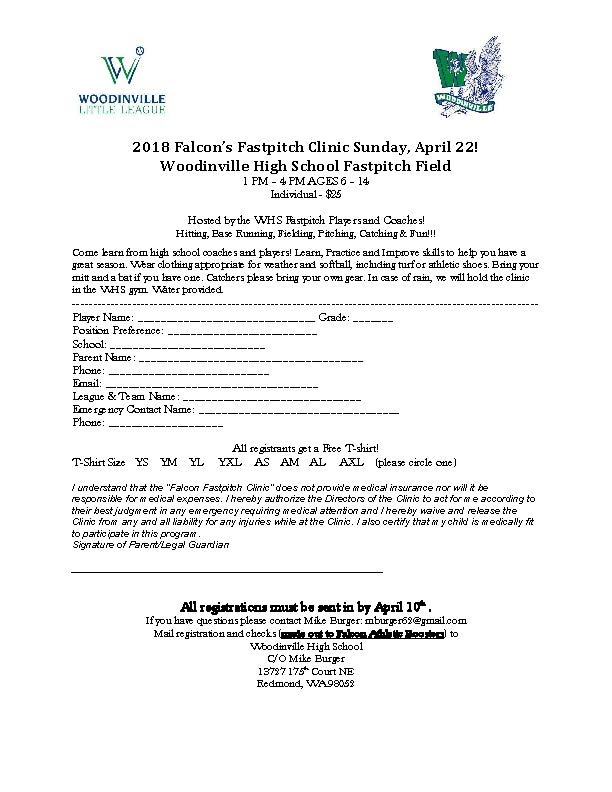 Handout:
LL Clinic Forms