2016 Season of West Warwick Baseball: Welcome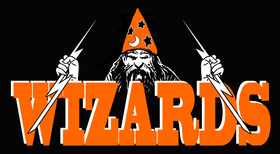 Wizards & Mounties play 4th Annual ALS Game (4 year total = $2,020)
Monday, May 2
West Warwick Baseball
West Warwick Baseball
The official home of the West Warwick Wizards, the John F. Deering Middle School team, the West Warwick Connie Mack Team, the West Warwick Babe Ruth League & the West Warwick Cal Ripken League.
WW Wizards (Head Coach - Rich Grenier - 18th Varsity Year; 27th Overall)
After raising over $600 in Saturday's 4th Annual ALS Awareness Game on Saturday, the Wizards (4-5 in league play) play three games this week. On Tuesday and Wednesday, they travel to Warwick Vets and Smithfield respectively, before returning home for a game against Tolman High School.
Note: An updated version of the 2016 Varsity and JV schedule is below.
WW Wizards Junior Varsity Baseball:
The Wizards Junior Varsity team defeated Tolman on Saturday and improved to 6-0 in league play and 7-0 overall.
John F. Deering Middle School Baseball (Head Coach - Chris Coffua - 3rd Year):
After finishing 1-2 in their first week of the season, the Junior Wizards will no play another league game until next week.
West Warwick Babe Ruth League (President - David Gosselin - 4th Year):
The WWBRL will play once again on Ray Silva Field, starting this week.
West Warwick Cal Ripken League (President - Kent Reynolds - 1st Year - 2016):
Although they had to battle the weather, the WWCRL opened up their 2016 season with three league games in the Major Division, three games in the Minor Division, three games in the Rookie Division and two games in the Tee-Ball Division.
For the latest updates for the Major Division (and the 2016 schedule for the entire league), please visit the Cal Ripken news folder located at the top of the page.
West Warwick Connie Mack Baseball:
Registration for the 2016 season will begin at the end of April. The West Warwick Connie Mack team is coming off one of its' most memorable seasons (Division Champions and New England Regional Participant).
West Warwick Baseball Website & Facebook Page: Visitors should look in the following folders (tabs are located at the top of this page) for information regearding their specific team, league, and/or association:
Albums (Past & Present Pictures)

Facebook Page - This website has limited video capacity. Please go to our FACEBOOK page for our latest information, pictures, slideshows and videos. (http://www.facebook.com/pages/West-Warwick-Baseball/391272384228630)
Handouts (Documents, Schedules, Playoff Brackets, and Stats
Links (Links to Sites that Support West Warwick & Rhode Island Baseball)
News Pages (Articles, News, Pictures, Rosters, Rules & Other Information)
Scotts' MLB PItch, Hit and Run Champions with Coach Grenier and Matt Grenier.
Handout:
Wizards Varsity - Junior Varsity - Schedule & Results
Saturday, April 30
Division II Standings (April 30, 2016)
Monday, May 2
Scotts' MLB Pitch, Hit and Run Local Champions
Friday, April 29
Wizards fall to Tigers in bottom of the seventh, 7-6!
Wednesday, April 27
Crusaders squeak by Wizards, 3-1!
Monday, April 25
Wizards subdue Mariners, 7-1!
Thursday, April 21
Wizards come from behind for 18-12 road win!
Wednesday, April 20
Spartans surge by Wizards, 6-2!
Tuesday, April 19
Wizards no-hit Bulldogs, 8-0!
Friday, April 15
Wizards upend defending champions, 8-2!
Wednesday, April 13
Wizards lose in extra innings, 4-3!
Monday, April 11
Wizards lose league opener to Ponaganset, 6-2!