2017 Season of West Warwick Baseball: Welcome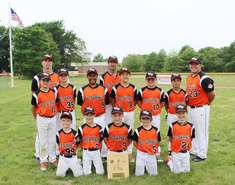 West Warwick 10 Year Old All Stars
Tuesday, August 15
West Warwick Baseball
West Warwick Connie Mack Baseball

West Warwick Baseball

The home of the West Warwick Wizards and West Warwick Connie Mack Summer Team!
West Warwick Connie Mack Baseball:
The WWCM baseball team, which split their season series (2-2) with the 2017 R.I. Connie Mack State Champion (East Greenwich) recently concluded their wooden-bat season by finishing first place in the Cooney Division for the second time in the past three years. With a roster that ranged from 13-19, West Warwick integrated past, present and future Wizards during a nine-win summer.
West Warwick Wizards Varsity Baseball:
After a slow start to the 2017 season where the Wizards could not manage any consistency due to the inclement weather and only five league games played in April, they missed the Division II State Playoffs by one game after finishing with the second best record (6-3) over the second half of the season.
West Warwick Cal Ripken League Baseball:
After a summer filled with succesful runs by all of their All-Star teams, the league shifts toward the 2017 Fall Ball Season which begins after Labor Day.
West Warwick Baseball Website & Facebook Page: Visitors should look in the following folders (tabs are located at the top of this page) for information regearding their specific team, league, and/or association:
Facebook Page - This website has limited video capacity. Please go to our FACEBOOK page for our latest information, pictures, slideshows and videos. (http://www.facebook.com/pages/West-Warwick-Baseball/391272384228630)
West Warwick Cal Ripken - Sports Illustrated Site (http://westwarwickcalripken.website.siplay.com/)
Albums (Past & Present Pictures)
Handouts (Documents, Schedules, Playoff Brackets, and Stats)
Links (Links to Sites that Support West Warwick & RI Connie Mack Baseball)
News Pages (Articles, News, Pictures, Rosters, Rules & Other Information)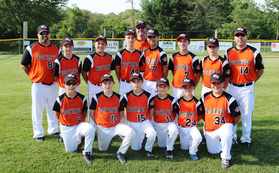 West Warwick 12 Year Old All Stars
Thursday, June 29
West Warwick Baseball
At the Rhode Island Baseball Coaches Association's 34th ...

Wednesday, July 26
West Warwick 12-Year-Old All Stars Win Two Games in State Tournament!

Although the West Warwick ...

Monday, August 14
West Warwick 10-Year-Old All Stars Win Back to Back State Championships!

During the month of July, the West Warwick ...