West Norriton Little League: WNLL News
Saturday, March 11
Field Clean Up - Canceled This Weekend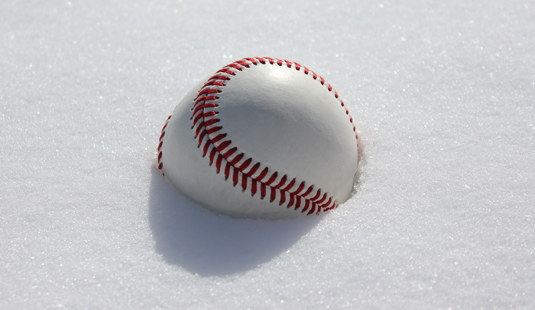 This weekend's Field Cleanup is canceled due to the weather. We plan to have Field Cleanup next weekend (March 18th & 19th). We will let everyone know details later in the week.
Friday, March 17
Field Clean Up Day - Canceled This Weekend
This weekend's Field Cleanup is canceled due to the weather. We will announce when the next Field Cleanup day will be once the snow melts. Hopefully we can get some sun and warm weather soon!
Monday, February 20
Dick's Sporting Goods League Appreciation Day
WNLL is celebrating with a League Appreciation Day at Dick's Sporting Goods on March 4th and 5th, 2017 at the Plymouth Meeting store.
Dick's Sporting Goods will hold a special Appreciation Day for all of our participating players, coaches and their family members. All of our members will receive 20% off their Purchase! So join us for Appreciation Day at Dick's Sporting Goods as we gear up for the upcoming season. Every season starts at Dick's Sporting Goods!
Handout:
DSG 2017
Thursday, April 7
WNLL Field Improvements
We are sure that many people have driven past the WNLL complex at the corner of Marshall St and Burnside Ave over the past few weeks and saw that there were some improvements being made to our Major League field. Spearheaded by the WNLL Gounds and Field Team, WNLL has added 2 new bleachers to our Major League field. This project could not have been completed without the countless hours of numerous WNLL volunteers. Thanks everyone for your contribution to this project and I am sure our many fans will be appreciative as the season moves forward! In addition, WNLL received donations of either time, materials or money from key league supporters including:
Shannondell
Norris Sales
Cosimo Riccioli & Sons
Lenhart Contractors
Transfleet
Without these league supporters this project would have never been able to be completed in such a quick and professional manner! Thanks for your continued support of the children of WNLL!
Monday, November 2
Little League Age Determination Date to Change for 2016 Season!
---
Little League International heard all of the unhappy voices during 2015 and swiftly enacted another change to the Age Determination Date moving the date
from December 31 to August 31
. Adjusting the Age Determination Date will help Little League achieve the goal of making Little League younger. And, making the date August 31, the same that many schools in many states use for student registration, allows Little Leaguers to play with their classmates.
Little League issued the following statement:
"After announcing the new age determination date for our baseball divisions in 2014, we have received important feedback from many volunteers and parents," said Stephen D. Keener, Little League President and CEO. "We continue to work with all our volunteers and our International Board of Directors toward the goal of making the Little League Baseball Division truly a 12 and under program, while also mitigating the impact to those currently participating in the Little League program."
For more information on this topic from Little League, please click HERE.
How will this change impact my child at WNLL?
As with all Little League's, WNLL will be adopting the new age determination date for our divisions. The attached handout shows each WNLL division and the applicable birth date range for each division. This chart will show you what division your child will play in during the 2016 season.

If you have any questions regarding this change, please contact the WNLL Player Agent, Jeff Winters at WNLLPlayerAgent@gmail.com .
---
WNLL Benefit at The Restaurant at Westover Golf Club - March 23, 2017
Mark your calendars, WNLL is having a fundraiser! WNLL has partnered with The Restaurant at Westover Golf Club and the Piazza Family to have this fundraiser. What do you need to do? Simply go to The Restaraunt at Westover Golf Club (401 South Schuylkill Avenue) at ANY time on March 23rd for lunch, dinner, happy hour, late night snacks and Michael's will donate 20% of the daily proceeds back to WNLL. This fundraiser will help to support improvements for Centennial Park. For more details, click HERE to see the flyer!