2013 CAROLINA PANTHERS TEAM
History
On October 26, 1993, NFL owners unanimously selected Carolina as the 29th NFL franchise and the first expansion team since 1976. Fireworks exploded over uptown Charlotte as jubilant fans gathered to celebrate the news. "This is a dream come true for me and my partners and for the 10 million people in the Carolinas," said Carolina Panthers Owner/Founder Jerry Richardson, who became just the second former player to own an NFL team along with George Halas of the Chicago Bears.
The "dream" began on July 16, 1987 when Richardson met in Charlotte with a group of interested parties to discuss the feasibility of entering the multi-city competition for two NFL expansion franchises. On December 15, Richardson officially announced an NFL franchise bid for the Carolinas.
One of the first orders of business was to choose a stadium site. Locations in North and South Carolina were considered. On December 15, 1989, Richardson Sports selected a site in uptown Charlotte as the future home of a privately financed NFL stadium that would seat more than 70,000 fans.
Across the Carolinas, support for an NFL expansion team poured in at an unprecedented rate. U.S. Sens. Jesse Helms of North Carolina and Ernest Hollings of South Carolina lobbied NFL owners on the Carolinas behalf. Likewise, North Carolina Gov. Jim Martin and South Carolina Gov. Carroll Campbell formed a blue-ribbon committee of leading citizens in both states. Fans demonstrated their enthusiasm by selling out preseason games in Raleigh, NC in 1989, Chapel Hill, NC in 1990 and Columbia, SC in 1991.
At the League owners meeting on March 18, 1992, the NFL reduced the list of expansion candidate cities from eleven to seven with the Carolinas making the cut. Two months later, the NFL narrowed the list of expansion hopefuls to five communities – Baltimore, St. Louis, Memphis, Jacksonville and the Carolinas.
However, on October 20, 1992, NFL owners decided to delay the expansion vote until the fall of 1993 because of a labor dispute between the League and the players. Fortunately, on January 6, 1993, the League and the players approved a new Collective Bargaining Agreement. On March 23, 1993, the expansion race officially resumed.
On June 3, Richardson Sports revealed its impressive plan to privately finance a 72,300-seat stadium from the sale of Permanent Seat Licenses, club seats and luxury boxes, beginning on July 1. A remarkable 15,000 pieces of mail from first-day orders were collected. By the end of the first day, all 8,314 club seats sold out and all 104 luxury suites were reserved and ultimately leased. First-day PSL orders totaled 41,632.
Finally, on October 26, 1993, NFL owners unanimously selected Carolina as the 29th NFL franchise.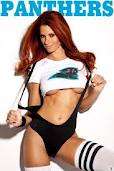 2014 Regular Season Games

Regular Season
Week
Date
Opponent
Time/Result
TV
1
Sun, Sep 7

@ Tampa Bay Buccaneers

W 20 - 14

FOX

2
Sun, Sep 14

vs Detroit Lions

W 24 - 7

FOX

3
Sun, Sep 21
vs Pittsburgh Steelers
L 19 -37

NBC

4
Sun, Sep 28

vs Baltimore Ravens

L 10 - 38

NBC

5
Sun, Oct 5

vs Chicago Bears

W 31 - 24

FOX

6
Sun, Oct 12

@ Cincinnati Bengals

T 37 - 37

FOX

7
Sun, Oct 19

@ Green Bay Packers

L 17 - 38

FOX

8
Sun, Oct 26

vs Seattle Seahawks

L 9 - 13

FOX

9
Thu, Oct 30

vs New Orleans Saints

L 10 - 28

CBS

10
Mon, Nov 10

@ Philadelphia Eagles

L 21 - 45

ESPN

11
Sun, Nov 16 vs Atlanta Falcons L 17 - 19 FOX
12
Sun, Nov 23
Bye
13
Sun, Nov 30
@ Minnesota Vikings
1:00PM EDT

FOX

14
Sun, Dec 7

@ New Orleans Saints

1:00PM EDT

FOX

15
Sun, Dec 14
vs Tampa Bay Buccaneers
1:00PM EDT

FOX

16
Sun, Dec 21

vs Cleveland Browns

1:00PM EDT

CBS

17
Sun, Dec 28

@ Atlanta Falcons

1:00PM EDT

FOX
Sunday, November 16
Falcons Hold Off Panthers to Gain Share of NFC South Lead at 4-6
CHARLOTTE, N.C. -- Matt Ryan is as surprised as anyone that the Atlanta Falcons are tied for first in the NFC South with a 4-6 record.
He's certainly not complaining.
"It's been a different year, for sure," Ryan said. "You play to be relevant in November and December. As quirky as this season's been, we're relevant."
Ryan threw for 268 yards and a touchdown, Matt Bryant added four field goals and the Falcons held off a late rally by the Carolina Panthers to win 19-17 on Sunday.
Bryant's 44-yard field goal with 2:08 left put Atlanta ahead for good. Cam Newton threw two fourth-quarter touchdown passes for Carolina, but Graham Gano missed a 46-yard field goal try with 1:27 remaining and had a 63-yarder blocked as time expired.
The Falcons moved into a tie with New Orleans for the division lead after the Saints lost at home to Cincinnati 27-10.
"The way our season is going, we're happy to have any win," Falcons defensive tackle Corey Peters said.
Newton overcame two early interceptions and threw for 292 yards, but it wasn't enough for the Panthers, who have lost five straight and are 1-7-1 since starting the season 2-0. It'd be easy to say the Panthers are done, yet they still control their playoff destiny.
"Well, somebody is trying to give us a gift," Panthers cornerback Josh Norman said of the Saints' loss. "The craziest part about it all is we're still in it."
When asked if the Panthers still deserve to be in the playoff hunt, Norman replied, "Does anybody in the NFC South deserve to be in it?"
The Panthers trailed 16-3 in the fourth quarter before a sluggish Newton started to heat up.
Rookie Kelvin Benjamin made a juggling 22-yard touchdown catch in the left corner of the end zone to give the Panthers some life. Then another rookie receiver, Philly Brown, got behind cornerback Robert McClain and caught a 47-yard score as he fell back into the end zone to briefly give the Panthers a 17-16 lead.
But Ryan moved the Falcons into field goal range, completing three passes for 29 yards to Harry Douglas to set up Bryant's clutch kick.
"I try to simplify things as much as I can," Bryant said.
He often jokes that it's like the golf movie "Happy Gilmore": "I try to go to a happy place."
"Everything's working out," he added, "so I'll keep doing what I'm doing."
Newton still had something left, moving Carolina to the Atlanta 29. Gano then hooked the potential game-winner from 46 yards out wide left.
The Panthers forced a punt and moved into Atlanta territory behind a pair of hook-and-ladder plays to set up a desperation try for Gano. But his kick was low and blocked by rookie Ra'Shede Hageman as time expired.
"I have to pull through and make the kick," Gano said. "That's what it comes down to. No excuses. I'm not going to sit here and explain why I missed the kick. My job is to put it through the uprights."
Roddy White, who had eight catches for 75 yards, caught a 4-yard TD pass from Ryan to give the Falcons a 16-3 lead.
Things got heated after that.
Devin Hester was flagged for unsportsmanlike conduct after knocking a Carolina player off the pile at the end of a play, igniting a lot of pushing and shoving. Two snaps later, Carolina's Thomas Davis stripped Hester and Luke Kuechly recovered, starting another brief altercation with Jacquizz Rodgers taking down Kuechly, although no flag was thrown.
The day started off rough for Newton.
After he was sacked nine times in Carolina's 45-21 loss to the Philadelphia Eagles on Monday night, defensive end Tyson Jackson raced in unblocked and delivered a helmet-to-helmet hit on the quarterback on Carolina's first play from scrimmage. Jackson was flagged for a 15-yard penalty, but Newton got up holding his chin.
Newton didn't seem sharp until late in the game, but the two-time Pro Bowler said the hit didn't affect him.
Game notes
Benjamin finished with 109 yards receiving for the Panthers. ... The Falcons are 4-0 in the division, beating Tampa Bay twice and Carolina and New Orleans once each.
Sunday, November 30
NEXT GAME
@ Minnesota Vikings
1:00 PM EST
TV: FOX