\
Wednesday, September 3
2014 - 2015 Schedule
2014-2015 SCHEDULE
Overall 29-6 Conf. 15-1 Home 16-0 Away 9-4 Neutral 4-2
Date
Opponent / Event
Location
Time / Result
11/09/14
vs. Carson-Newman College (Exb)
Knoxville, Tenn.
W 90 - 57
11/14/14
vs. Penn
Knoxville, Tenn.
W 97 - 52
11/17/14
vs. Oral Roberts
Knoxville, Tenn.
W 91 - 39
11/21/14
vs. Winthrop
Knoxville, Tenn.
W 81 - 48
11/24/14
vs. Tennessee State
Knoxville, Tenn.
W 97 - 46
11/26/14
at Chattanooga
Chattanooga, Tenn.
L 63 - 66
11/30/14
at Texas
Austin Texas
L 59 - 72
12/03/14
vs. Saint Francis (PA)
Knoxville, Tenn.
W 111 - 44
12/07/14
at Lipscomb
Nashville, Tenn.
W 85 - 51
12/14/14
at Rutgers
Piscataway, N.J.
W 55 - 45
12/16/14
vs. Wichita State
Knoxville, Tenn.
W 54 - 51
12/20/14
vs. Stanford
Knoxville, Tenn.
W 59 - 40
12/28/14
vs. Oregon State
Knoxville, Tenn.
W 74 - 63
01/02/15
vs. Missouri *
Knoxville, Tenn.
W 63 - 53
01/05/15
at Vanderbilt *
Nashville, Tenn.
W 57 - 49
01/08/15
vs. Texas A&M *
Knoxville, Tenn.
W 81 - 58
01/11/15
at Arkansas *
Fayetteville, Ark.
W 60 - 51
01/15/15
at Auburn *
Auburn, Ala.
W 54 - 42
01/19/15
at Notre Dame
Notre Dame, Ind.
L 77 - 88
01/22/15
vs. LSU *
Knoxville, Tenn.
W 75 - 58
01/25/15
vs. Georgia *
Knoxville, Tenn.
W 59 - 51
01/29/15
at Kentucky *
Lexington, Ky.
W 73 - 72
02/01/15
vs. Mississippi State *
Knoxville, Tenn.
W 79 - 67
02/08/15
at Florida *
Gainesville, Fla.
W 64 - 56
02/12/15
at Ole Miss *
Oxford, Miss.
W 69 - 49
02/15/15
vs. Kentucky *
Knoxville, Tenn.
W 72 - 58
02/19/15
vs. Alabama *
Knoxville, Tenn.
W 77 - 56
02/23/15
at South Carolina *
Columbia, S.C.
L 66 - 71
02/26/15
at Georgia *
Athens, Ga.
W 70 - 59
03/01/15
vs. Vanderbilt *
Knoxville, Tenn.
W 79 - 49
SEC Tournament
03/06/15
vs Georgia
N. Little Rock, Ark.
W 75 - 41
03/07/15
vs Kentucky
N. Little Rock, Ark.
W 75 - 64
03/08/15
vs South Carolina
N. Little Rock, Ark.
L 46 - 62

NCAA First & Second Rounds
03/21/15
vs Boise State
Knoxville, TN
W 72 - 61
03/23/15
vs Pittsburgh
Knoxville, TN
W 77 - 67

NCAA Regionals
03/28/15
vs Gonzaga
Spokane, WA
W 73 - 69
03/30/15
vs Maryland
Spokane, WA
L 48 - 58

NCAA Final Four
Monday, March 30
Lady Vols Drop Elite Eight Game, 58-48
SPOKANE, Wash. -- In a physical and defensive contest, top-seeded Maryland ended Tennessee's season with a 58-48 win on Monday night at the Spokane Veterans Memorial Arena in the Elite Eight. The Lady Vols closed the year with a record of 30-6.
Maryland (34-2) advances to its fifth Final Four (1982, 1989, 2006 and 2014 with its lone NCAA title coming in its third trip). The Terps have won 28 games in a row. The Terps will play defending national champion UConn (36-1) on Sunday in the semifinals.
Seniors Ariel Massengale (16 points and four assists) and Cierra Burdick (nine points and six rebounds) played their final game as Lady Vols. Both players were named to the Spokane Region ALl-Tournament Team.
Maryland finished the game on a 14-2 run, scoring the final seven points of the game.
Lexie Brown tallied 15 points, making three 3-pointers. Brionna Jones had 14 points and nine rebounds while Shatori Walker-Kimbrough added 12 points and seven boards. Walker-Kimbrough was named the Most Outstanding Player in the region.
Down, 46-44 with five minutes left, Maryland scored seven points in a row to take a 51-46 lead, which proved to be the decisive run of the low-scoring contest. Brown knocked down a 3-pointer and Lauren Mincy banked in a long jumper put the Terps ahead, 49-46, with 3:33 left in the game. After the teams combined to miss six shots in a row, Brown hit a layup with 1:17 left for the five-point Maryland lead.
Jones, Brene Moseley, Brown and Lauren Mincy combined to make six-of-seven free throws in the final 41.9 seconds to secure the win.
Midway through the second half, both teams got their shooting going as each team made three baskets in a row finished by a Massengale 3-pointer. That regained the lead for Tennessee at 42-41. A Lady Vols' 10-2 spurt put them ahead 44-41 with 8:42 on the clock.
Another Massengale 3-pointer and Burdick layup gave the Lady Vols a 34-29 lead with 14 minutes left in the second half. The Terps answered with a 10-0 run to take a 39-34 lead with less than 11 minutes to go, keyed by a Brown 3-pointer.
The Terps held a 22-21 lead at halftime as both teams played stellar defense causing struggles from the floor with each club shooting less than 33 percent. The Lady Vols (1-of-8) made the only 3-pointer of the half as Maryland missed all four of their attempts.
The teams combined to made just five of their final 25 field goal attempts. Brown's first bucket in two games with three seconds left in the first half ended a drought of more than four minutes.
Tennessee jumped out to a 9-2 lead early on, which was the largest lead for either team until the final minute of the game.
Thanks For A Great Season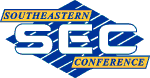 2014-2015 Roster
No
Last Name
Name
Height
Height
Pos
eligibility
Class
Hometown
Previous School
11
burdick cierra
Cierra Burdick
74
6-2
F
7
SR
Charlotte, N.C.
Butler H.S.
14
carter andraya
Andraya Carter
69
5-9
G
4
RS SO
Flowery Branch, Ga.
Buford H.S.
10
deshields diamond
Diamond DeShields
73
6-1
G
3
SO
Norcross, Ga.
North Carolina
13
dunbar kortney
Kortney Dunbar
74
6-2
G/F
1
FR
Edwardsville, Ill.
Edwardsville H.S.
12
graves bashaara
Bashaara Graves
74
6-2
F
5
JR
Clarksville, Tenn.
Clarksville H.S.
20
harrison isabelle
Isabelle Harrison
75
6-3
C
7
SR
Nashville, Tenn.
Hillsboro H.S.
2
jones jasmine
Jasmine Jones
74
6-2
F
5
JR
Madison, Ala.
Bob Jones H.S.
5
massengale ariel
Ariel Massengale
67
5-7
PG
7
SR
Bolingbrook, Ill.
Bolingbrook H.S.
33
middleton alexa
Alexa Middleton
69
5-9
G
1
FR
Murfreesboro, Tenn.
Riverdale H.S.
1
moore nia
Nia Moore
75
6-3
C
5
JR
Chicago, Ill.
Bolingbrook H.S.
31
nared jaime
Jaime Nared
74
6-2
G/F
1
FR
Portland, Ore.
Westview H.S.

-1

0
reynolds jordan
Jordan Reynolds
71
5-11
G
3
SO
Portland, Ore.
Central Catholic H.S.
21
russell mercedes
Mercedes Russell
78
6-6
C
3
SO
Springfield, Ore.
Springfield H.S.
4
tucker jannah
Jannah Tucker
72
6-0
G
2
RS FR
Baltimore, Md.
New Town H.S.
Coaches
Holly Warlick - Head Coach
Pat Summitt - Head Coach Emeritus
Kyra Elzy - Assistant Coach
Jolette Law - Assistant Coach
Dean Lockwood - Assistant Coach
Michael Beaumont - Director of Basketball Operations
Janet McGee - Assistant To The Head Coach
Lee Taylor - Strength & Conditioning Coach
Josh Baney - Video Coordinator
Josh Boucher - Graduate Assistant


VISIT US ON FACEBOOK