WJFA Warriors: Welcome
Saturday, March 10
2013 Warrior Fight to the Finish
Warriors, we are less than 2 games away from the end of the Regular Season! 2013 has been a great season, and it's not quite over yet with 3 of our 4 teams controlling their Playoff destiny. Highlights this season have been the SR team's win over Warren's fiercest rival--the Woodville Eagles, the Warren vs. Fred Flag shootout, and the JR Team's win over the Anahuac Panthers. In two weeks, the Warrior cheerleaders will be primed and ready to defend their title as top squad. Stay tuned for an exciting finish to the 2013 season.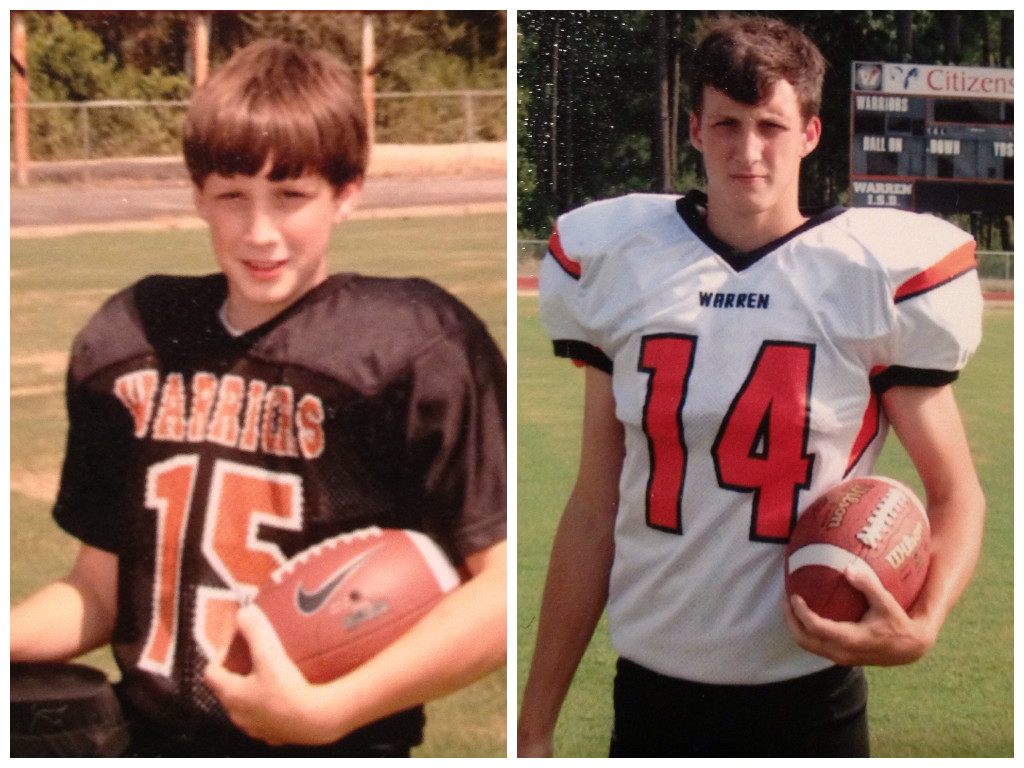 WJFA will also celebrate another historic feat--the graduation of WJFA's first class. When WJFA first started, the goal was to provide a safe environment for children to learn leadership, teamwork, discipline, hard work, and pride through playing football and cheerleading. We have stuck to those principles, and now it is time to celebrate. This year, we have the first SR QB, Brandon Choate, graduating in May 2014. Brandon is a great kid both on and off the field. He is the son of Lamont and Aubyn Choate from Wildwood. He also has a sister who is a cheerleader for the JR team, and his younger brother, Ty played four years in WJFA.
I had a few minutes to sit down with this impressive kid, and here is how the interview went:
How many years did you play in WJFA? 2 years, both on the SR team.
Who were your coaches? Rocky Burks, Marty Raymer, and Terry Fry.
What are some of your favorite moments from WJFA? There are a lot to choose from, but one that comes to mind is how Skyler Moss would always lay out for passes--whether he needed to or not! There was also a time when Justin Stewart caught and ran a 90 yd pass only to be tackled at the 1-yd line. I think the funniest moment was when we ran "Coach, I have the wrong ball play." The play actually worked and we got a big gain off of it. The game that sticks out the most was my first ever against Deweyville.
What position did you play? QB and safety.
What position do you play on Varsity? I start as a WR and Safety.
How many years did you play football at Warren? I played a total of 5 years. I sat out last year and regretted every minute of it.
Do you play any other sports? I also play Basketball and Baseball.
What was your favorite Varsity football moment? My Sophomore year, we were playing against Kountze. A pass was thrown to Laqua, and the ball bounced off his hands and into mine. The 5 yard hitch ended up getting us 15 yards.
What are some of your accomplishments? I was 1st Team OF my Sophomore and JR year in Baseball, played in the TASO All-Star game, and have played PF for the Varsity Basketball team all 3 years.
Who is your favorite Sports star? Johnny Manziel and Mike Evans.
What is your favorite team? Houston Texans and Houston Astros.
Who do you look up to? My Dad, Rocky Burks, and Coach Wofford.
What are your plans after high school? I hope to attend Texas A&M next year and study Mechanical Engineering. I hope to one day own my own firm. I plan on staying in Warren , so I can raise my family here.
What do you do for fun in your spare time? I enjoy hunting, fishing, playing XBOX, and hanging out with my girlfriend.
Is there anything else you would like to add? Being a part of WJFA was a great experience for me. I wish I had the opportunity to play all years. Some of my favorite memories came from playing football in WJFA. The league gives kids a chance to have fun and begin to love football. I really think it helps the kids become better athletes.
WJFA would also like to thank our sponsors this year. First, USA Football awarded WJFA with an equipment grant worth over $1,000. Next, Gulfside dental donated mouthpieces for every player in the league. Finally, special thanks go out to the Read family for allowing WJFA to continue to use their property to practice. Without the support of everyone listed, WJFA would not be able to thrive.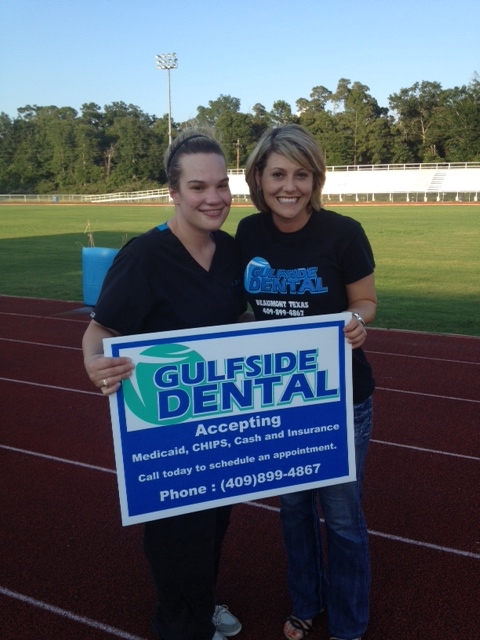 Questions? Please call one of the below people.

Frank Marino (409) 351-6787
Scott Westhoven (409) 782-2000
Shannon Roach (409) 225-3558
Billy Gordon (409) 429-4530
Shane Moses (409) 920-1458
Cheerleading-Mindy Stewart (409) 767-5103

Stay tuned for more updates on http://www.facebook.com/warriornationfootball


Maps to games can be found on the Lonestar Home Site under maps.

The league is not operated by Warren ISD schools.


Saturday, March 10
Warren Junior Football
DONATIONS & SPONSORS
THANKS to all of the Sponsors of WJFA. Click on the sponsor link to the left to see who has made a donation. Donations are always welcome and appreciated. Football is a very expensive sport and something we could not have provided without the support of these individuals and companies. Thanks Again!! Click the DOWNLOADS link here or on the left side of the page where you'll find a "Warren donation letter" you can download to hand out to anyone that might give to WJFA. Thanks for your help.