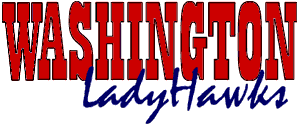 WELCOME TO THE WASHINGTON LADY HAWKS GOLD - MILLER WEBSITE

Sunday, August 25


Congratulations to the following 2015/2016 Washington Ladyhawk Gold - Miller Players College Committments




* Parker Boyd Verbal - 2016 Lehigh University

* Bridget Guiney Verbal - 2016 Robert Morris University

* Madeline Henry Verbal - 2016 Howard College

* Jourdin Hering Verbal - 2016 Stony Brook University

* Alyssa McKiernan Verbal - 2016 Cal Poly San Luis Obispo

* Sydney Taggart Verbal - 2016 Pacific Lutheran University

* Payton Beaver Verbal - 2017 Seton Hall University

* Caroline Bowman Verbal - 2017 San Jose State University

* Ally Choate Verbal - 2017 Seattle University

* Maddie Morgan Verbal - 2017 University of Alabama

* Kinzi Sanders Verbal - 2017 Bowling Green State University



Friday, April 8


2016 Washington Ladyhawks Dinner/ Auction - May 7, 2016




Please join us for the 2016 Washington Ladyhawks Dinner/Auction on May 7, 2016 at the Western Washington Fairgrounds - EXPO Hall in Puyallup, WA. Doors open at 5:00 pm.
Dinner - Catered by LongHorn BBQ
Live Band
Live and Silent Auction
50/50 Raffle
By attending the Washington Ladyhawks Dinner/Auction you will be supporting the dreams of young softball players to play at a high level here in Washington, across the counttry and at the collegiate level!

For more information, to purchase tickets or to donate an item or service, please contact a Ladyhawk Family member or Angel Miller @ puyangels@aol.com




Tuesday, July 29


Washington Ladyhawks Gold - Miller Facebook Page


Washington Ladyhawks Gold - Miller is on Facebook. To connect with Washington Ladyhawks Gold Facebook Page, join Facebook today.


Upcoming Events
Date
Event
Time
Location
Tue 6/28
Independence Day Tournament
TBA - Jul 4, 2016
East Mapleton Complex - Boulder, CO
Wed 6/29
Independence Day Tournament
TBA - Jul 5, 2016
East Mapleton Complex - Boulder, CO
Thu 6/30
Independence Day Tournament
TBA - Jul 6, 2016
East Mapleton Complex - Boulder, CO
Fri 7/1
Independence Day Tournament
TBA - Jul 7, 2016
East Mapleton Complex - Boulder, CO
Sat 7/2
Independence Day Tournament
TBA - Jul 8, 2016
East Mapleton Complex - Boulder, CO
Sun 7/3
Independence Day Tournament
TBA - Jul 9, 2016
East Mapleton Complex - Boulder, CO
Wed 7/6
DeMarini Invitational Showcase
TBA - Jul 10, 2016
Ackerman Park - Illinois
Thu 7/7
DeMarini Invitational Showcase
TBA - Jul 11, 2016
Ackerman Park - Illinois
Fri 7/8
DeMarini Invitational Showcase
TBA - Jul 12, 2016
Ackerman Park - Illinois
Sat 7/9
DeMarini Invitational Showcase
TBA - Jul 13, 2016
Ackerman Park - Illinois
Sun 7/10
DeMarini Invitational Showcase
TBA - Jul 14, 2016
Ackerman Park - Illinois
Sat 7/16
Local Tournament - TBD
TBA - Jul 17, 2016
TBD
Sun 7/17
Local Tournament - TBD
TBA - Jul 18, 2016
TBD
Fri 7/22
Premier Nationals
TBA - Jul 30, 2016
Huntington Beach Sports Complex
Sat 7/23
Premier Nationals
TBA - Jul 31, 2016
Huntington Beach Sports Complex
Sun 7/24
Premier Nationals
TBA - Aug 1, 2016
Huntington Beach Sports Complex
Mon 7/25
Premier Nationals
TBA - Aug 2, 2016
Huntington Beach Sports Complex
Tue 7/26
Premier Nationals
TBA - Aug 3, 2016
Huntington Beach Sports Complex
Wed 7/27
Premier Nationals
TBA - Aug 4, 2016
Huntington Beach Sports Complex
Thu 7/28
Premier Nationals
TBA - Aug 5, 2016
Huntington Beach Sports Complex
Fri 7/29
Premier Nationals
TBA - Aug 6, 2016
Huntington Beach Sports Complex