Vista American Little League: Forms & Info
HEADS UP Concussion Safety for Parents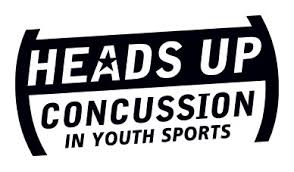 Parents, keeping kids safe while they play baseball is our #1 priority. VALL has adopted the CDC's HEADS UP Concussion Protocol, requiring all Coaches and Officials to complete training on preventing and recognizing concussion.
Talk with your children and teens about concussion.
Tell them to report their concussion symptoms to you and their coach right away. Some children and teens think concussions aren't serious or worry that if they report a concussion they will lose their position on the team or look weak. Remind them that it's better to miss one game than the whole season.
HEADS UP Concussion Awareness Facts for Parents
2018 VALL Local General Rules
Click here for 2018 VALL Local Rules
2018 VALL All-Star Interest Form
The 2018 All-Stars tournaments are just around the corner. If your child is interested in making themselves eligible for the All-Stars draft, please complete the form below. Completion of this form does not guarantee your child will be drafted.
Download the All-Stars Interest Form Here
Volunteering with VALL
Whether you're a new or returning volunteer, VALL is equally appreciative that you're willing to give your time to support our community. It's people like YOU that make VALL something really special for our kids. Thank You!
2018 Volunteer Form
2018 Returning Volunteer Form
Out of Boundaries Waiver - Regulation II(d) Waiver
Do you live outside of VALL league boundaries but your child attends school in the Vista Unified School District? This waiver allows a player to continue participating if they have legally participated in the league in the past and no longer qualify to participate under residency or school enrollment due to moving, changing schools, or a change in the league's boundaries. Additionally, it allows the sibling of a player participating in a Little League program as a result of school attendance, to also participate in the same league for the duration of his/her Little League eligibility.
Download the Regulation II(d) Waiver here and submit the completed form to Ashley Montes.
Profit & Loss Statements
FY2017 P&L Statement
FY2018 P&L Statement (Current)
What You Need to Know About the 2018 USA Baseball Bat Rule Changes
First, why the change? Is this just a gimmick by Little League to get us all to buy new bats? In short, no. The purpose of the change is to return bat performance to be more like that of a wooden bat. The new rule applies internationally to Little League, Pony Baseball, Cal Ripken Baseball, AABC, and Dixie Baseball beginning January 1, 2018. Bats marked with the older 1.15BPF stamp, will no longer be legal for play after January 1, 2018.
These guys do a humorous and pretty good job of explaining it:

So, which bats are approved for use in the upcoming Spring season? When buying a new bat, be sure it has the USA Baseball logo. You're going to see a lot of sporting goods stores trying to blow out their old bats with great deals. Please don't buy these. They won't be allowed for use in games or practice. Will there be a grace period where older bats will be allowed? Unfortunately, no.
Want to learn more? Here's the official Little League position with some FAQs.