Vista American Little League: Safety & Reporting
VALL Takes Concussion Prevention Very Seriously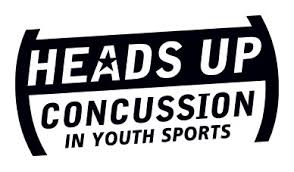 Keeping children and teens healthy and safe is always a top priority. Whether you are a parent, youth sports coach, school coach, school professional, or health care provider, this site will help you recognize, respond to, and minimize the risk of concussion or other serious brain injury.
Please take a few moments to review the CDC's program for preventing and recognizing the symptoms of concussions.
Concussion information for Parents and Players
Have any questions about VALL's participation with the HEADS UP concussion protocol?
Contact our Safety Officer.
2018 VALL Safety Plan
Download the 2018 VALL Safety Plan
Little League Forms and Publications
http://www.littleleague.org/learn/forms.htm
Incident-Injury Tracking Report
The incident-injury tracking form is to help our league officials track incident/injuries and provide suggestions to help our league provide a safer environment. Email a copy of this report to our safety officer to help determine problem areas in our safety program and facilities.
A copy of the VALL Safety plan has been provided to all league managers and can be reviewed at your request.
Accident Claim Form
In the event of an accident please fill out the following Accident Claim Form. This Form must be filled out and submitted by parents/gaurdians or adult claimant.
Preventing Heat-Related Illnesses
Code-of-Conduct Incident Reporting
Please submit a Code-of-Conduct infraction report by writing a letter, signing it, and submitting it to the league President. Please take the time to review your report carefully before submitting. It often helps to save the email to your draft folder and review and edit it again after a day of rest. It is important that hasty email complaints are not sent in anger, but only after careful review and editing when your are calm.

We have setup a Code of Conduct Committee to help investigate formal complaints. Every complaint is taken seriously and sometimes requires many days to investigate.

Contact Kelli Soto @ kellisotovall@gmail.com