Vista American Little League: Umpires' Corner
Calling All Umpires!
WE NEED YOU!!!
Have you ever wanted to get out of the stands and be part of the VALL fun? Have your kids progressed through Little League but you want to continue participating in your local Little League organization? VALL is always looking for umpires!
If you are interested in becoming an umpire, please contact our UIC, Dave Boyett @ d-boyett@hotmail.com or 760-224-4360
HEADS UP Concussion Safety for Officials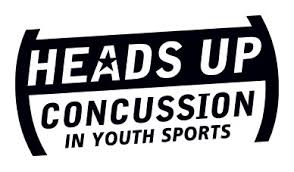 As an umpire or an official working with VALL, it's important to prevent and recognize the symptoms of concussion. VALL has adopted the CDC's HEAD'S UP Concussion Awareness program. Please take a little time to review the following information and take the associated training course for Youth Sports Officials.
HEAD'S UP Concussion Awareness Fact Sheet for Officials
HEAD'S UP Training Course for Officials
2018 VALL Local General Rules
Click here for 2018 VALL Local Rules
Umpires' Insurance Notification
Umpires, prior to oficiating your first game of the season, you must provide proof of medical insurance to VALL. Please complete the following documentation and return to the UIC, Dave Boyett at d-boyett@hotmail.com
Rules Info on the Little League Network
There is an abundance of information, including Rules, on the Little League Network community website.
Hey Blue, Are you Registered with Little League?
If you intend on umpiring this upcoming season, why not register with Little League Baseball? This registry provides you with all the necessary rulebooks, casebooks and the Little League Umpire Manual. These are invaluable aids to become a better umpire. Also, you will recieve a periodic newsletter keeping you abreast of the recent rule changes as well as provide specific situational quizzes to help you sharpen your knowledge of Little League Rules and Regulations.
Click on
Umpire Registry
to register online. I did and it was pretty painless!