Vista American Little League: Welcome
Thank You Doherty Family!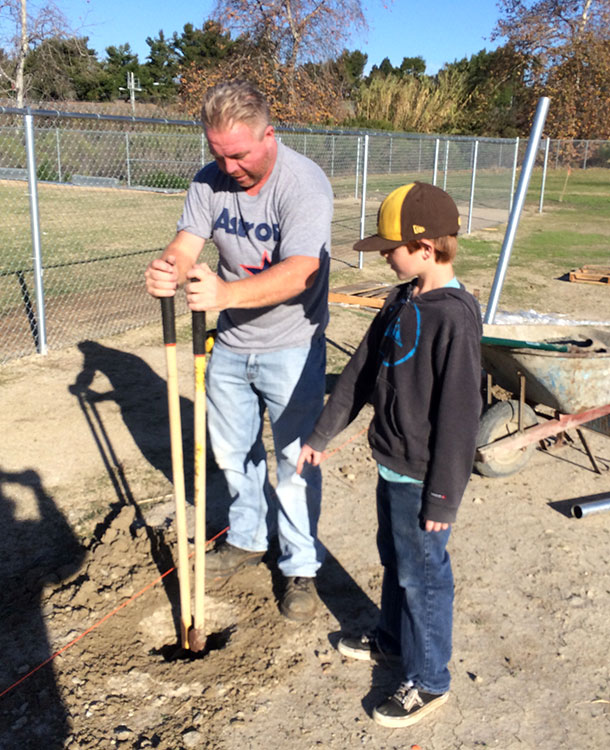 Our league is comprised of amazing volunteers that allow our costs to stay low as we restore our home field, French Field. Matt Doherty is one of the amazing volunteers who saves our league thousands of dollars by volunteering his expertise during this restoration.
Matt's son, Wyatt, has been in our league since double A and his son Kenny has been in the league since T-ball. Matt's wife, Vanessa has also volunteered her time since the boys began playing baseball. Both Wyatt and Kenny can be seen riding their bikes down at the Sports Park while the other one has a game and Vanessa and Matt can usually be found keeping score or pitch counting for Wyatt's games.
We would not be as far along at French Field without all of the volunteers that have been so generous with their time. We have a lot more to do as a league to make French field profitable and playable, but with your help and the help of volunteers like Matt and his family, we can get it done.
Thank you Doherty family. We appreciate all that you have done and continue to do to support our league!
- Vista American Little League
---
Congratulations Leland!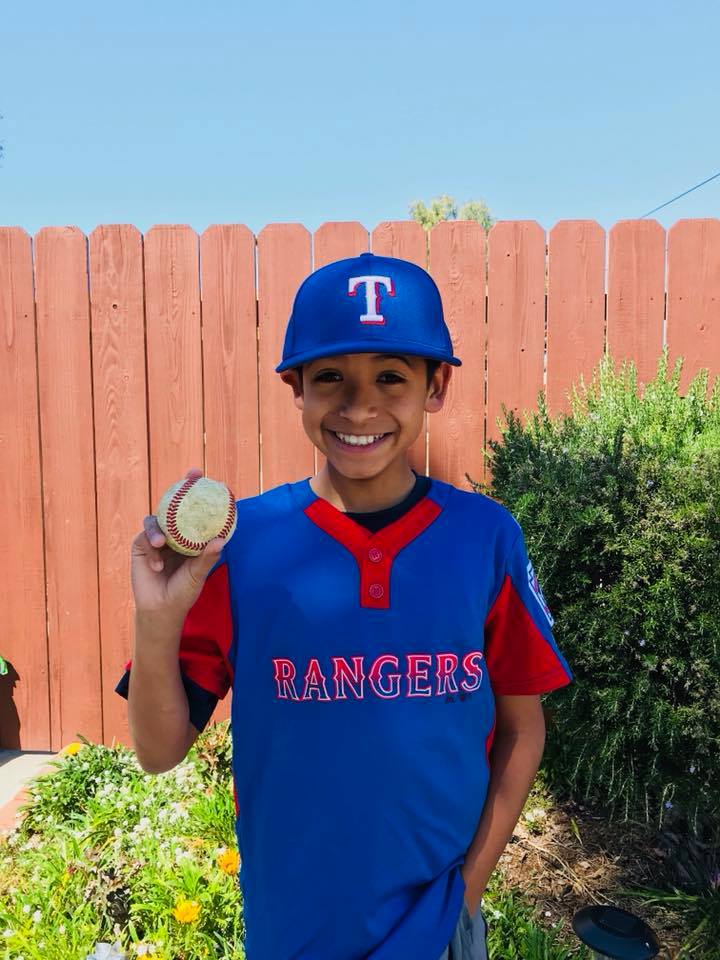 Leland From the major Rangers pitched a perfect game on March 27th!
What an accomplishment! Way to go Leland!
---
Thank You Pizzamaniac!!!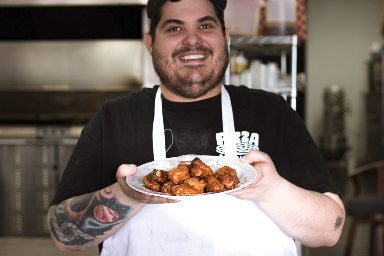 Hometown Hero Ben Phillips,
Vista's Pizzamaniac
When we discovered that our League's snack bar was broken into and hundreds of dollars worth of products were stolen, we filed a police report, and were confident the criminals will be caught.
But, that's not the newsworthy story! We all know Vista's PIZZAMANIAC has great pizza! And, we think their owner, Ben Phillips, is just as great! Within minutes of hearing about the theft, and without hesitation, Ben covered the cost of the stolen product. Ben says, "I love this community and I am so happy to be able to do this for you."
So, please, head over to PIZZAMANIAC, grab some pizza, and thank them for their enormous support of our league!