( 12u ) Virginia Generals: Welcome
2012 (11u Red) Future State Prospects League Spring Champions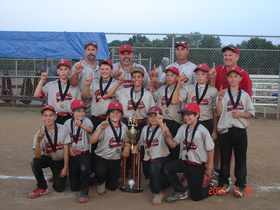 2012 FSPL
Please come in and look around...Sign the guest book while you are here!
The (12U) Virginia Generals would like to thank ALL of our Sponsors for their Help/Support and for making the "2012"
Season a sucess!
With your Continued Support the VA Generals look forward to another Great..."2013" Spring Season.
If you have any questions or would like additional information regarding the VA Generals Organazation, Concact Gary Brown at bqpaint@aol.com
Virginia Generals rising 13U baseball program. We are a non-profit select youth travel baseball club based out of northern Virginia. The 13U team partners with former pros, local High School coaches, and a dedicated coaching staff to instill the fundamentals of baseball. We are committed to building a winning baseball program through team play,hard work,sound fundamental baseball, and have a lot of fun doing it! The vision of the 13U Generals program is to instill in our players a love for the game of baseball, and develop a team of baseball players that will be ready to compete at the next levels including Jr High, High School and beyond!
We have the highest expectations of our players and encourage them to commit to excellence while learning from their mistakes. The Generals program requires a year round commitment to baseball training, but encourages players to participate in multiple sports in the off season.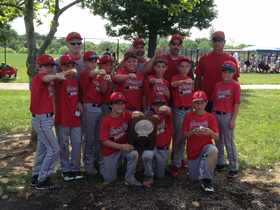 2012 USSSA