TRiKC Triathlon Club of Kansas City: Welcome
TRiKC | THE PULSE OF TRIATHLON
TRiKC™ is the premiere triathlon club in the Midwest (Missouri and Kansas) and the Kansas City area serving all levels of the KC multisport community since 1992.

TRiKC was established to provide a network of information, support services, training & racing activities, friendship and fun for all ages and abilities for those interested in multisport activities like triathlons, duathlons, and aqua bike.

TRiKC - Where it all Began.

To learn more and to make your fitness dreams come true, click the Join the Club tab above.

All of the information concerning TRiKC and the sport of triathlon can be found at this web site, the best triathlon club web page in the world and the home of real triathlon, in real life.

What happens in Triathlon, happens at TRiKC.org.

We are TRiathlon, only Faster!

TRiKC offers its members of all abilities the finest in workouts, social activities, discounts, sponsors, gear, and support.

TRiKC is a not-for-profit corporation with the mission of serving the interests of all of its members.

més que un club

Stay Fit!

TRiKC - America's Triathlon Club - Worldwide

Getting Fit and Fast Together, One Transition at a Time

Copyright ©2013 TRiKC Triathlon Club Webmaster

Scroll to the bottom of this page for a partial list of current events and races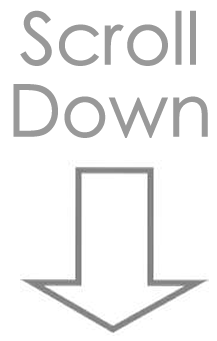 2014. Are You Ready?
2014 TRiKC BIG SPIN SESSIONS - CLICK HERE TO REGISTER NOW!
The Big SpinSM - The Original, the Number One, the Best, Multisports Winter Session
The Ultimate Winter Training Series
Do Not Just Spin Your Wheels This Winter, Tri it and Tri-umph!
The TRiKC's Big Spin SessionsSM are the most invigorating and heart pumping spinning sessions anywhere. For 2014, we once again have a program that is guaranteed to make you stronger and faster this winter. TRiKC is proud to once again offer its ninety minute "swimbikerun" program designed specifically for triathletes and cyclists. In our triathlon program you will not only learn proper triathlon cycling technique, you will learn to tune your legs for the run after the bike and to perfect your swim in the congested waters of a triathlon. Cycling is just one-third of a triathlon; you get the total package with TRiKC's Big Spin Sessions, do not settle for less. These sessions will be held on Thursday evening at the JCC Fitness and Sports Center.
The Big Spin is about specialized triathlon training. No random workouts, no gimmicks, no snake oil, just real triathlon training that will do more than just make you sweat.
SPACE IS LIMITED for the TRiKC Big Spin Sessions and we alway fill to our max, so register today, before the Best multisports workouts in the Midwest are full. Click on the title above to register for your key to next year's success.
As always, the TRiKC Triathlon Club is pleased to provide the most fun, effective, and inexpensive Tri and Cycling specific spinning program in the world! The TRiKC Big Spin Sessions will be directed by a variety of the areas top coaches.
The Big Spin Sessions are designed as a group training experience and individuals are encouraged to train at their own levels. The Winter Training Series will not only strengthen and tone your body, but also help you develop mental strength while increasing your cardiovascular capacity. The sessions are designed to include the most important aspects of multisport cycling training including strength training, pedaling cadence and technique, efficient gearing and power output, racing strategies, breathing, mental focus, visualization, and proper stretching. With regular attendance, the Winter Training Series is guaranteed to produce dramatic improvements in your cycling and your triathlon performance.
TRiKC holds its Big Spin Sessions in the state of that e art JCC Fitness and Sports Center. The state-of-the-art facilities play host to an array of comprehensive activities and services, including an incredible fitness center and health management services.
TRiKC has a limited number of trainers which can be reserved in advance for the Thursday Big Spin Sessions.
If space is available, you can attend one of the individual Thursday sessions on a walk in basis for $12.
That is not all. Those who enroll in TRiKC's Big Spin Sessions will have the opportunity to become our club's "SpinMasterSM" for 2014. Each year the winner takes home an incredible prize like a Garmin Forerunner or a Waterproof iPod Nano!!!
Amazing! Despite the popular demand, you can be part of the TRiKC Big Spin Sessions, if you enroll now. What a great gift this would be for a friend or family member. Grab your bike and get ready to strap on your shoes each Thursday starting January 2, 2014 for a cycling adventure filled with intervals, hill climbs, and sprints all designed to get you ready to ride to the top. And triathletes - TRiKC is the first and only club to offer a specific winter program designed for triathletes of all levels to learn the specifics of triathlon training and to build a solid base for the upcoming season. Don't just spin this winter, swim, bike, and run at the TRiKC Big Spin Sessions!
Members of the JCC Fitness and Sports Center can attend the Thursday Big Spin Sessions at a discounted rate.
Not a yet TRiKC Member? Register by December 26 and for just $109.95 you will be enrolled in the Thursday Big Spin Sessions and receive a one year membership to TRiKC which will includes one of our very cool race jerseys!
Often Imitated, Never Duplicated. Don't miss it!
Here are just a few of the comments we have received about the Big Spin Sessions:
"The Big Spin Sessions are great!! There is no better way to stay motivated and pumped up during the winter."
"Thank you. I finally found some workouts that produce results."
"I attended the TRiKC Big Spin Sessions and learned how to turn my burners on. The next summer, I crossed the line as an age group winner. I was initially stunned, but then I remembered the Big Spin Sessions that sparked my success."
"I have been to a lot of workouts, but the Big Spin Sessions are by far the best."
Welcome to life at its best...Getting Faster Just Got Easier
CLICK HERE TO GET MORE INFORMATION OR REGISTER TODAY on Active.com
Until one is committed, there is hesitancy, the chance to draw back, always ineffectiveness. The moment one definitely commits oneself, then Providence moves too. All sorts of things occur to help one that would never have otherwise occurred... Whatever you can do, or dream you can, begin it. Boldness has genius, power, and magic in it. Begin it now. With the TRiKC Big Spin Sessions!
© TRiKC Triathlon Club 2014
RUNNING BEYOND A MARATHON
Check out the New book "Running Beyond the Marathon: insights into the longest footrace in the world."
Founded in 1997 to exemplify the endless possibilities of the human spirit, the Self-Transcendence 3100 Mile Race is held every year on a concrete footpath around an 883 meter block in Queens, New York. It is the world 's longest certified foot race.
Running 18 hours a day, from 6:00am to midnight, for 51 days, runners must average a minimum of 60 miles a day (96.6km) to complete the distance. This involves circumnavigating the block 5649 times. Over the duration of the race, runners wear out fifteen pairs of shoes, and their feet swell an extra two sizes. In a typical New York summer, temperatures can reach 40 degrees centigrade with 85% humidity. Competitors must contend with boredom, fatigue, torrential deluges, extreme pain, injuries and sleep deprivation —but most of all, they have to deal with themselves. Outwardly for their efforts they will receive a plastic trophy and a t-shirt; but they make a lifetime of progress.
Loaded with training tips, anecdotes and race stories, join four-time finisher, West Australian Grahak Cunningham as he takes you on the journey from his first race in 2007 as a multiday novice to his ultimate victory in 2012 where he averaged 71 miles (114km) a day for 43 days, and discover what he learnt along the way.
The book is available from www.grahakcunningham.com, or Amazon.
SENSATIONAL RACING AT THE TRiKC LONGVIEW JR TRIATHLON
The fittest youth in the area produced some thrilling racing at the 21st Annual Longview Jr Triathlon. Mild temperatures at the race start, led to some very fast times for all the triathletes. A large crowd of families and friends cheered each youth triathlete, from elite to tots, to the finish line. Each of you are the Best!!! Congratulations to all of the youth participants and we hope to see you back in 2014.
The full results can be found here.
Free photographs of the event can be found here.
We will announce the winners of the Best TRiKID in the Midwest competition, later this week.
We would like to extend a special thanks to all of our volunteers, Papa Murphy's Pizza and Highland Dairy.
YOUTH TRIATHLETES ROCK THE JCC YOUTH TRIATHLON
A new course and wonderful weather at the JCC Youth Triathlon proved to be the perfect venue for the areas fittest youth athletes. Every age group from the Tots to the Elites had blazing fast times.
The results can be found here.
Free photos can be found here.
Thank you to everyone who participated and volunteered. We hope to see you back in 2014!
JOIN THE 2013 YOUTH TRIATHLON RACING TEAM
We are looking for youth to join the 2013 SBR Elite Racing team. The team is for junior triathletes ages 9 through 16. Team members are trained by USA Triathlon coaches that are committed to building champions in the sport of triathlon. If you are interested, please email us at trikc@kc.rr.com and we will send you information about joining the team.
The team's next practice will be on Sunday, May 5, from 3:00 to 4:30pm, at 9401 Indian Creek Parkway, Overland Park, Kansas 66210, which is Building 40 in Corporate Woods.
WE GOT YOUR PICTURE WITH OUR KODAK
TRiKC PERSONAL COACHING AND TRAINING PLANS
WHY OUR TRiKIDS ARE #1 - CHECK THEM OUT!
TRiKC RACE JERSEYS, SHORTS, T-SHIRTS, HATS, SOCKS, SWEATSHIRTS - GET YOUR GEAR
Join the Revolution!
CLICK HERE TO LIKE US ON FACEBOOK
POWERED BY OUR PARTNERS
Please support those who support TRiKC
Bike Stop Bicycle Stores, Elite Cycling, Bike America, DeSoto, Garry Gribble Sports, TriathlonBags.com, Rudy Project, the Trek Bicycle Store of Kansas City, Lynn McIntosh, D.C., TriSupplyOnline.com, The Jewish Community Center of Greater Kansas City, FuelBelt, Ironman Cycling Gloves by Spenco, SBR Multisports, Infinit Nutrition, RoadID, WIN for KC, Triathlon Lab, Yankz, Triathlete Magazine, Colorado Premier Training, The Triathlete Store, Ironman Organic Coffee, ironguides, USA Triathlon, Waiora, Advocare, Papa Murphy's, and 19° Triathlon Coaching
Balance Endurance Strength Tradition
"Triathlon for a Balanced Lifestyle"