TRiKC Triathlon Club of Kansas City: Welcome
TRiKC | THE PULSE OF TRIATHLON
TRiKC™ is the premiere triathlon club in the Midwest (Missouri and Kansas) and the Kansas City area serving all levels of the KC multisport community since 1992.

TRiKC was established to provide a network of information, support services, training & racing activities, friendship and fun for all ages and abilities for those interested in multisport activities like triathlons, duathlons, and aqua bike.

TRiKC - Where it all Began.

To learn more and to make your fitness dreams come true, click the Join the Club tab above.

All of the information concerning TRiKC and the sport of triathlon can be found at this web site, the best triathlon club web page in the world and the home of real triathlon, in real life.

What happens in Triathlon, happens at TRiKC.org.

We are TRiathlon, only Faster!

TRiKC offers its members of all abilities the finest in workouts, social activities, discounts, sponsors, gear, and support.

TRiKC is a not-for-profit corporation with the mission of serving the interests of all of its members.

més que un club

Stay Fit!

TRiKC - America's Triathlon Club - Worldwide

Getting Fit and Fast Together, One Transition at a Time

Copyright ©2013 TRiKC Triathlon Club Webmaster

Scroll to the bottom of this page for a partial list of current events and races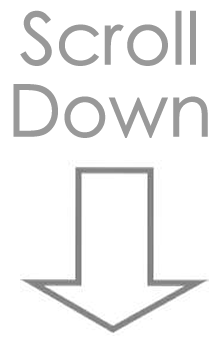 2014. Are You Ready?
You are currently at our eteamz page. To view the
New TRiKC Web Page
,
click here
.
WE GOT YOUR PICTURE WITH OUR KODAK
TRiKC PERSONAL COACHING AND TRAINING PLANS
WHY OUR TRiKIDS ARE #1 - CHECK THEM OUT!
TRiKC RACE JERSEYS, SHORTS, T-SHIRTS, HATS, SOCKS, SWEATSHIRTS - GET YOUR GEAR
Join the Revolution!
CLICK HERE TO LIKE US ON FACEBOOK
POWERED BY OUR PARTNERS
Please support those who support TRiKC
Bike Stop Bicycle Stores, Elite Cycling, Bike America, DeSoto, Garry Gribble Sports, TriathlonBags.com, Rudy Project, the Trek Bicycle Store of Kansas City, Lynn McIntosh, D.C., TriSupplyOnline.com, The Jewish Community Center of Greater Kansas City, FuelBelt, Ironman Cycling Gloves by Spenco, SBR Multisports, Infinit Nutrition, RoadID, WIN for KC, Triathlon Lab, Yankz, Triathlete Magazine, Colorado Premier Training, The Triathlete Store, Ironman Organic Coffee, ironguides, USA Triathlon, Waiora, Advocare, Papa Murphy's, and 19° Triathlon Coaching
Balance Endurance Strength Tradition
"Triathlon for a Balanced Lifestyle"