TRiKC Triathlon Club of Kansas City: Welcome
TRiKC | THE PULSE OF TRIATHLON
TRiKC™ is the premiere triathlon club in the Midwest (Missouri and Kansas) and the Kansas City area serving all levels of the KC multisport community since 1992.

TRiKC was established to provide a network of information, support services, training & racing activities, friendship and fun for all ages and abilities for those interested in multisport activities like triathlons, duathlons, and aqua bike.

TRiKC - Where it all Began.

To learn more and to make your fitness dreams come true, click the Join the Club tab above.

All of the information concerning TRiKC and the sport of triathlon can be found at this web site, the best triathlon club web page in the world and the home of real triathlon, in real life.

What happens in Triathlon, happens at TRiKC.org.

We are TRiathlon, only Faster!

TRiKC offers its members of all abilities the finest in workouts, social activities, discounts, sponsors, gear, and support.

TRiKC is a not-for-profit corporation with the mission of serving the interests of all of its members.

més que un club

Stay Fit!

TRiKC - America's Triathlon Club - Worldwide

Getting Fit and Fast Together, One Transition at a Time

Copyright ©2013 TRiKC Triathlon Club Webmaster

Scroll to the bottom of this page for a partial list of current events and races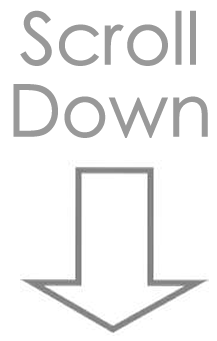 2014. Are You Ready?
You are currently at our eteamz page. To view the
New TRiKC Web Page
,
click here
.
TRiKIDS - MIDWEST TRIATHLON SERIES
TRiKIDS - MIDWEST TRIATHLON SERIES
SM
We invite the youth of the world to join us this summer for the TRIKC Longview Jr. Triathlon and The JCC Youth Triathlon. The sport of triathlon provides a fun and healthy opportunity to help children stay active and fit. Make sure to visit the TRiKIDS web page.
Each of these great triathlons features:
·Individual Race Distances for Kids 1 to 17
·Team Competitions
·Family Discounts
·Race T-Shirts
·Race Goodie Bags
·Closed Race Course
·Safe Pool Swim
·Chip Timing
·Awards for All Finishers
·Age Group Awards
·Raffle to Win a New Bicycle
·Free Race Photos
·Ice Cream Treats
·Post Race Party
·The Opportunity to be the Best TRiKid in the Midwest
Kids 6 and under are invited to participate in our Tri for TotsSM Triathlon Division. Now everyone can get into the action. This will be a non-competitive event with relaxed rules. Floats, water wings, tricycles, training wheels, and parents on the course for this portion of the event are all legal!
We will also feature our Elite Teen Division, for youth ages 15 to 17. The TRiKids Midwest Series are the first youth triathlons in the country to offer a race for this age group!
Follow TRiKIDS on Twitter
TRiKC LONGVIEW JR. TRIATHLON
On July 20
, 2014 TRiKC is once again pleased to host the 22nd Annual TRiKC Longview Jr. Triathlon presented by the Lee's Summit Parks and Recreation Department. This nationally recognized triathlon is held at the Longview Recreation in Lee's Summit, Missouri. The race distances for the various age groups are Tri for Tots: 25 yard kiddie pool swim, .5 mile bike, .25 mile run; Ages 6-10: 100 yard pool swim, 3 mile bike, and 1 mile run; Ages 11-14: 200 yard pool swim, 6 mile bike, and 2 mile run; and Teen Elite: 300 yard swim, 9 mile bike, 3 mile run.
To register or obtain additional information for the TRiKC Longview Jr. Triathlon on active.com, click here.
JCC YOUTH TRIATHLON
TRiKC is also proud to be a sponsor of JCC Youth Triathlon hosted by the Jewish Community Center on June 22, 2014. The JCC is the perfect venue for a fun and challenging event. The race distances for the various age groups are Tri for Tots: 25 yard kiddie pool walk/swim, .5 mile bike, .25 mile run; Ages 6-10 100 yard pool swim, 3 mile bike, and 1 mile run; Ages 11-14: 200 meter pool swim, 6 mile bike, and 2 mile run; and Teen Elite: 400 meter pool swim, 9 mile bike, 3 mile run.
To register or obtain additional information for the The JCC Youth Triathlon on active.com, click here.
The "Best Music of any Event in the Area" - Dick Ross of seekcrun.com
Swim for Fitness, Bike for Fun, Run for Life
TRi it this Summer!!!
LSPR / ReDISCOVER AQUATHLON
When:Sunday, August 3, 2014; 7:30 am
Where: Legacy Park, 901 NE Bluestem Drive, Lee's Summit, MO. 64063
What: The Lee's Summit Parks and Recreation Aquathlon will take place in Legacy Park. The 750 meter swim on the lake and the 5K run on a closed route throughout the Park with the start and finish at the Community Center.
Who: Minimum of age 16 (Age as of 12/31/14) and above
On-Line Registration: Start Date: May 1st, Closing date: July 27th Early registration: $45.00 till July 18th and $50.00 till July 27st
Registration: Visa, MasterCard and/or Discover (816-969-1500)
Mail Registration: LSPR, 220 SE Green, Lee's Summit, MO 64063
Event Website: lsparks.net or active.com
T-Shirts: All Adult sizes guaranteed till July 25th
Awards: Every five years till Age 30, then 10 years, 1st, 2nd and 3rd, male and female
Questions: 816-969-1542
RUNNING BEYOND A MARATHON
Check out the New book "Running Beyond the Marathon: insights into the longest footrace in the world."
Founded in 1997 to exemplify the endless possibilities of the human spirit, the Self-Transcendence 3100 Mile Race is held every year on a concrete footpath around an 883 meter block in Queens, New York. It is the world 's longest certified foot race.
Running 18 hours a day, from 6:00am to midnight, for 51 days, runners must average a minimum of 60 miles a day (96.6km) to complete the distance. This involves circumnavigating the block 5649 times. Over the duration of the race, runners wear out fifteen pairs of shoes, and their feet swell an extra two sizes. In a typical New York summer, temperatures can reach 40 degrees centigrade with 85% humidity. Competitors must contend with boredom, fatigue, torrential deluges, extreme pain, injuries and sleep deprivation —but most of all, they have to deal with themselves. Outwardly for their efforts they will receive a plastic trophy and a t-shirt; but they make a lifetime of progress.
Loaded with training tips, anecdotes and race stories, join four-time finisher, West Australian Grahak Cunningham as he takes you on the journey from his first race in 2007 as a multiday novice to his ultimate victory in 2012 where he averaged 71 miles (114km) a day for 43 days, and discover what he learnt along the way.
The book is available from www.grahakcunningham.com, or Amazon.
SENSATIONAL RACING AT THE TRiKC LONGVIEW JR TRIATHLON
The fittest youth in the area produced some thrilling racing at the 21st Annual Longview Jr Triathlon. Mild temperatures at the race start, led to some very fast times for all the triathletes. A large crowd of families and friends cheered each youth triathlete, from elite to tots, to the finish line. Each of you are the Best!!! Congratulations to all of the youth participants and we hope to see you back in 2014.
The full results can be found here.
Free photographs of the event can be found here.
We will announce the winners of the Best TRiKID in the Midwest competition, later this week.
We would like to extend a special thanks to all of our volunteers, Papa Murphy's Pizza and Highland Dairy.
YOUTH TRIATHLETES ROCK THE JCC YOUTH TRIATHLON
A new course and wonderful weather at the JCC Youth Triathlon proved to be the perfect venue for the areas fittest youth athletes. Every age group from the Tots to the Elites had blazing fast times.
The results can be found here.
Free photos can be found here.
Thank you to everyone who participated and volunteered. We hope to see you back in 2014!
JOIN THE 2013 YOUTH TRIATHLON RACING TEAM
We are looking for youth to join the 2013 SBR Elite Racing team. The team is for junior triathletes ages 9 through 16. Team members are trained by USA Triathlon coaches that are committed to building champions in the sport of triathlon. If you are interested, please email us at trikc@kc.rr.com and we will send you information about joining the team.
The team's next practice will be on Sunday, May 5, from 3:00 to 4:30pm, at 9401 Indian Creek Parkway, Overland Park, Kansas 66210, which is Building 40 in Corporate Woods.
WE GOT YOUR PICTURE WITH OUR KODAK
TRiKC PERSONAL COACHING AND TRAINING PLANS
WHY OUR TRiKIDS ARE #1 - CHECK THEM OUT!
TRiKC RACE JERSEYS, SHORTS, T-SHIRTS, HATS, SOCKS, SWEATSHIRTS - GET YOUR GEAR
Join the Revolution!
CLICK HERE TO LIKE US ON FACEBOOK
POWERED BY OUR PARTNERS
Please support those who support TRiKC
Bike Stop Bicycle Stores, Elite Cycling, Bike America, DeSoto, Garry Gribble Sports, TriathlonBags.com, Rudy Project, the Trek Bicycle Store of Kansas City, Lynn McIntosh, D.C., TriSupplyOnline.com, The Jewish Community Center of Greater Kansas City, FuelBelt, Ironman Cycling Gloves by Spenco, SBR Multisports, Infinit Nutrition, RoadID, WIN for KC, Triathlon Lab, Yankz, Triathlete Magazine, Colorado Premier Training, The Triathlete Store, Ironman Organic Coffee, ironguides, USA Triathlon, Waiora, Advocare, Papa Murphy's, and 19° Triathlon Coaching
Balance Endurance Strength Tradition
"Triathlon for a Balanced Lifestyle"