7/22/2014 - Kortney Cracker has verballed to Caldwell College in New Jersy; a DIV II private college that excells in softball! Noted for "Tearing Up the Field" our Kortney will fit right in! Congratulations Cougar!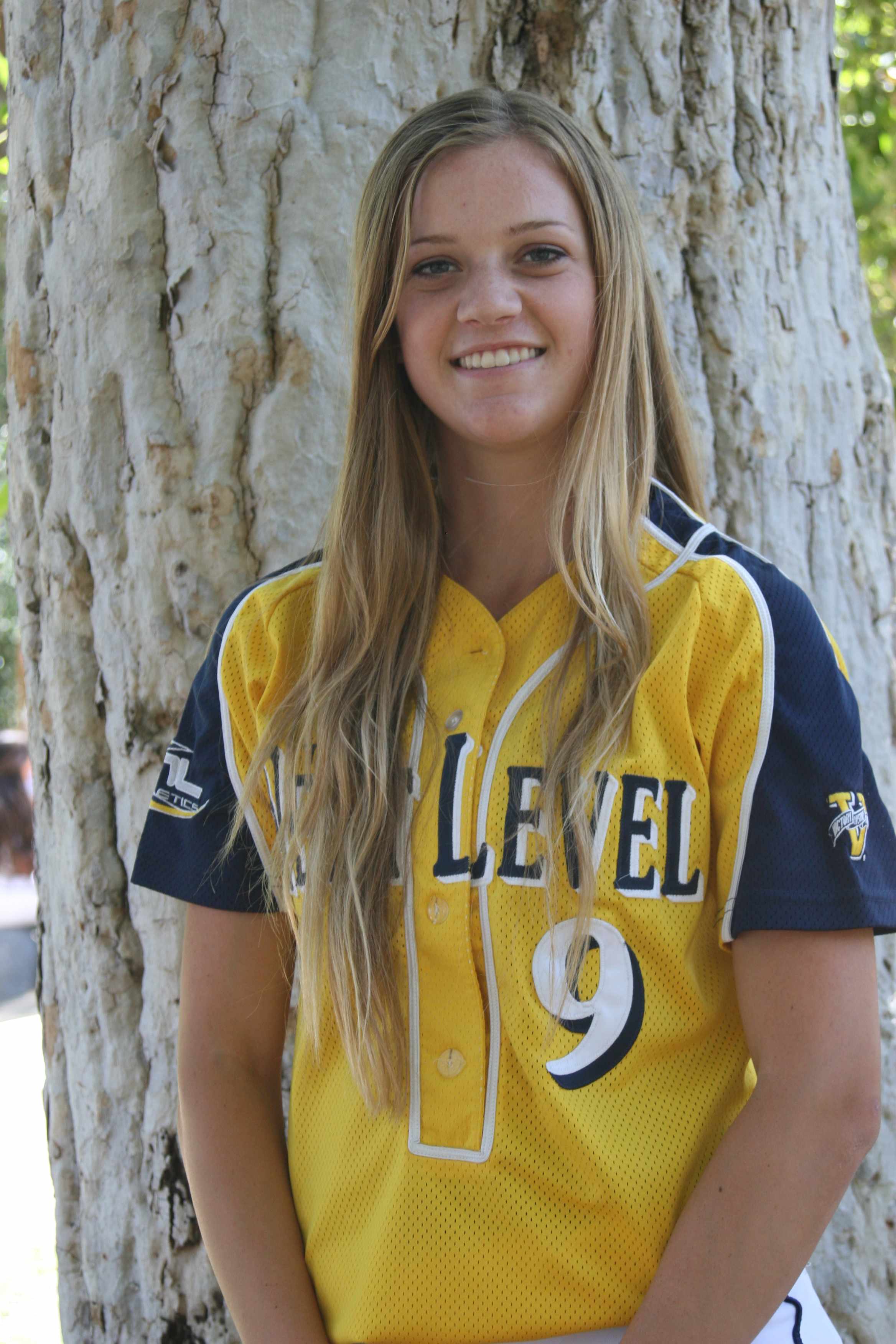 06/20/2014 - Georgia Tech adds Karissa Arnold to their roster for 2017! The Georgia Tech Yellow Jackets, an NCAA Division I team, compete in the Atlantic Coast Conference and have a fierce rivalry with the University of Georgia.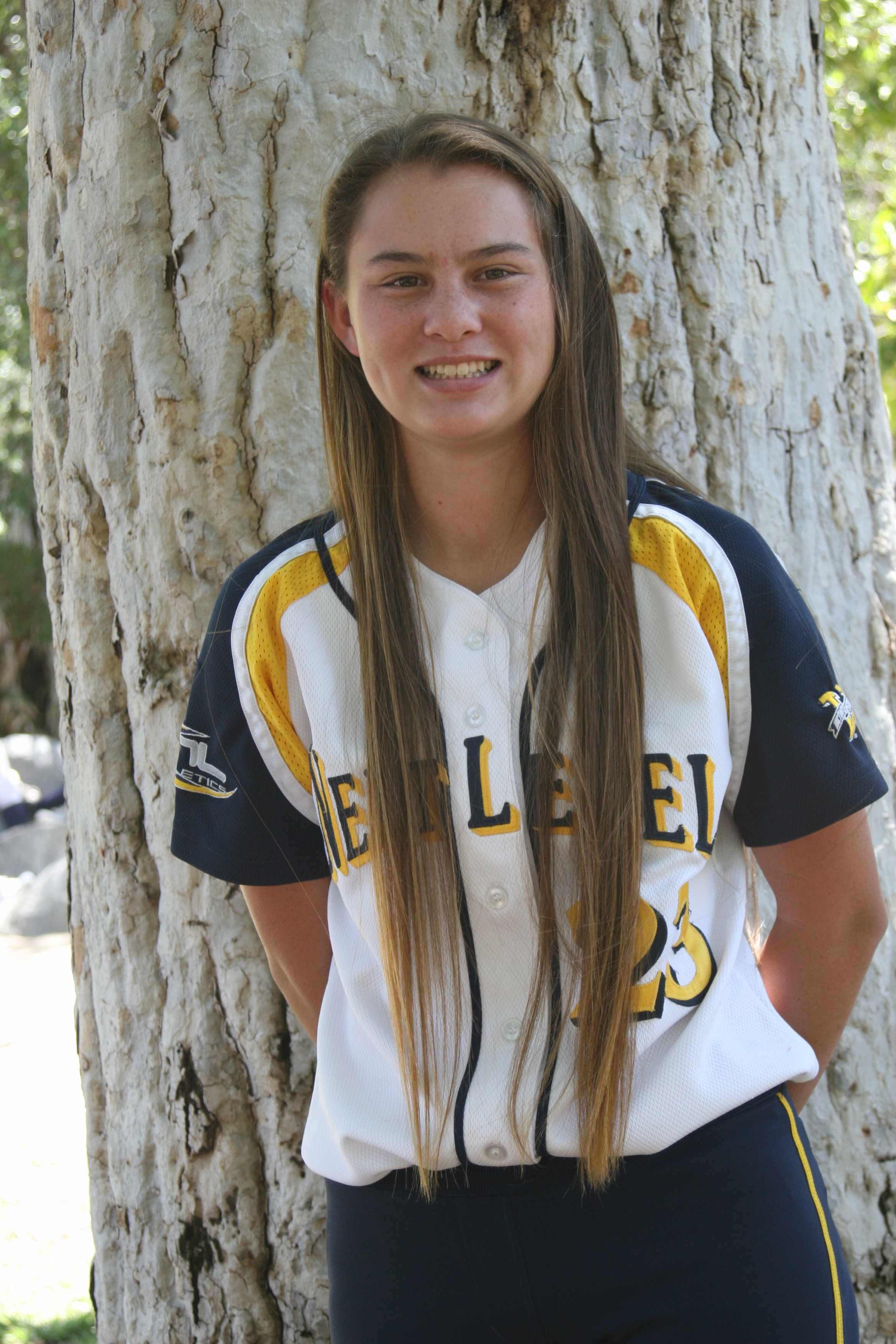 06/17/2014 - Loves Lobster! Loves Softball! Congratulations to Emma Wong and look out Boston! Boston University is one of the largest independent, nonprofit universities in the country. It ranks 41st in the nation for universities and is highly regarded! Go Terriers!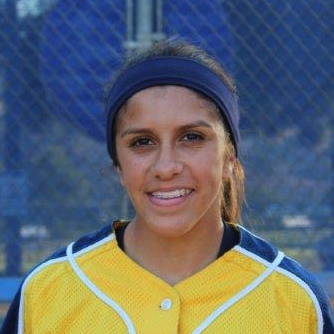 05/14/2014 - Our heatfelt congratulations go out to Nikki Fernandez! She will be headed off to Doane College in Nebraska this Fall! This is a highly ranked liberal arts college in the GPAC conference of the NAIA. Education is thier speciality!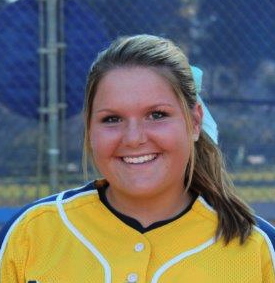 1/16/2014 Kendall Brundrett verballed to Quinnipiac University part of the MAAC Conference Quinnipiac is a Division I private university located in Hamden, Connecticut. CONGRATULATIONS KENDALL! Great choice!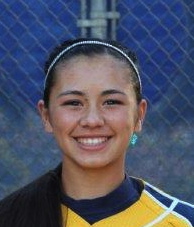 UIC Gains another TNL player! Congratulations to Lexi Watts (2015) she will be joining Karissa Frazier (2013) & Skylee James (2015) at University of Illinois - Chicago (FLAMES). We know she with light up thier outfield! Go Lexi!
Congratulations to all our 2013 NLI Ladies!
Kailey Hill USD
Karissa Frazier UIC
Cortney Horne U.C Northridge
Sara White Notre Dame
Colby Tarsitano NYU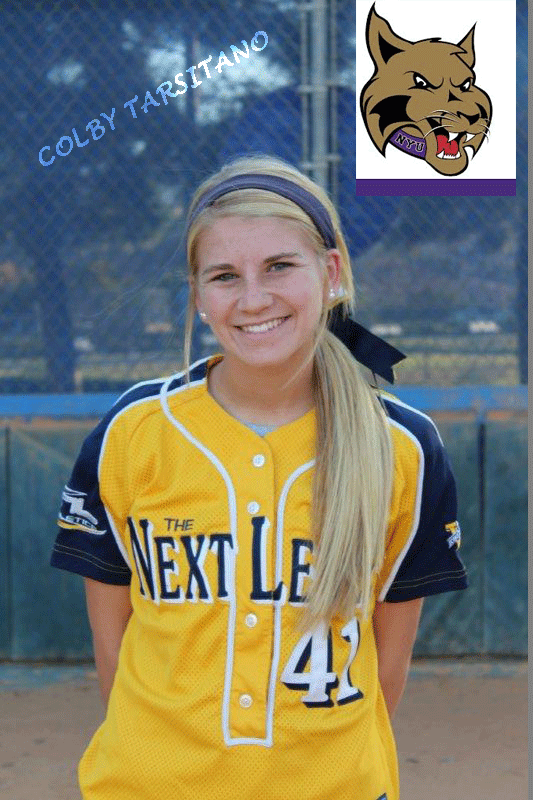 Colby Tarsitano (La Quinta High, Class of 2014) has just committed to the Bobcats of New York University 2014-15 will be the Inaugural year for the Bobcats Softball team and Cobly is very excited to be one of the first members of the team! Can't wait to see those Bobcats in action!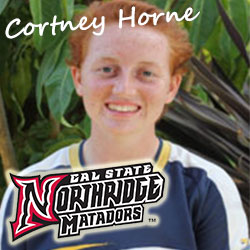 Cortney Horne (West Hills High, Class of 2014) has just committed to the Matadors of Cal State Northridge. Congratulations on a job well done Cortney. You earned it sister! When Cortney brings her crushing hitting prowess to The Valley the ground will start shaking up in Northridge again. Watch out!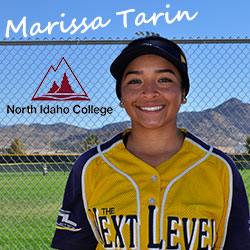 Marissa Tarin (Chaparral High, Class of 2013) commits to North Idaho College in beautiful Coeur d'Alene. Congrats Marissa on selecting a school in a spectacular part of the country. The Cardinals will be an even better team with you on the squad. Enjoy and thrive in your own private Idaho. Congrats Marissa!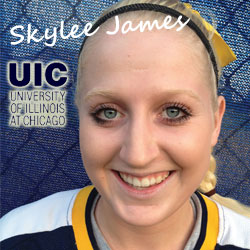 Skylee James (Rancho Bernardo High, Class of 2015) verbals to the University of Illinois at Chicago where she will join TNL teammate Karissa Frazier. Skylee is a first class young lady... a quality player and a quality person. Chicago will be an even more pleasant place to visit when Skylee is there. Well deserved Sky. You rule on the field and in the classroom.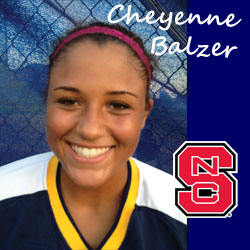 Cheyenne Balzer (Chaparral High, Class of 2015) verbals to North Carolina State. Cheyenne is our second TNL athlete of the Class of 2015 to commit. Great, great work Cheyenne. You've come a long way, baby! Your hard work has paid off and you are all set for a great college experience down in Raleigh. Congratulations!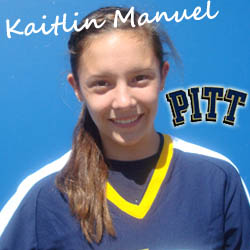 Kaitlin Manuel (Del Norte High, Class of 2013) verbals to the University of Pittsburgh. Congrats Kaitlin for your hard work and great success in the classroom and on the ball field. Kaitlin suffered a torn ACL that sidelined her most of the 2012 spring season, but she perservered and came back stronger than ever. Kaitlin, you rock. (1.25.13)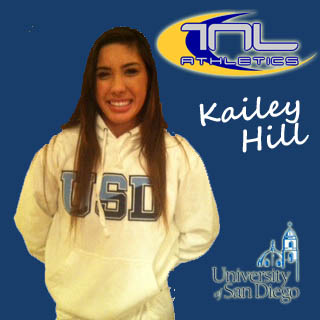 Kailey Hill (Class of 2014, Ramona High) verballed earlier this year to the University of San Diego. Kailey is new to TNL and earned her verbal while playing for another organization, but we are so proud to have Kailey as part of the TNL team. USD is a stellar academic university with a very fine softball program. Plus Kailey can can still hang out in San Diego. Good choice Kailey staying in America's Finest City. (March 2012)
Natalie Peters (Class of 2015, Mt Carmel High) verbals with the University of Michigan in Ann Arbor. Congrats Natalie. Big 10 Baby! Your TNL'ers back in SoCal will be looking forward to your matchup with TNL alum Madi McIntrye at Ohio St. Share the TNL love. Great work Natalie. Well deserved for a special student-athlete. (11.20.12)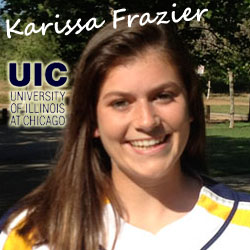 Karissa Frazier (Class of 2014, Chaparral High) verbals with the University of Illinois at Chicago. UIC is famous for a world renowned medical school, and in 2014 a terrific student-athlete. You're gonna be a terrific pitcher in Chicago, even if the wind is blowing out. (11.20.12)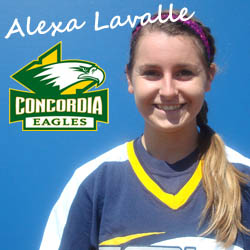 Alexa Lavalle (Class of 2013, El Camino High) verbals with Concordia University. Awesome Alexa. You'll be right up the road in Irvine CA, so let us know your schedule and we'll be there to support you. Congrats! (11.20.12)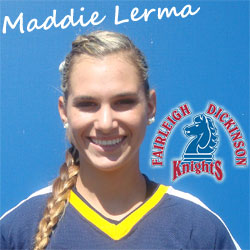 Maddie Lerma (Class of 2013, Escondido High) verbals with Farleigh Dickinson University in Teaneck, NJ. What a fantastic opportunity and a super school, plus you are just across the river from NYC. Great job Maddie! Congrats on being a Knight... and hope you have plenty of Roy Hobbs Knights success on the ballfield! (10.23.12)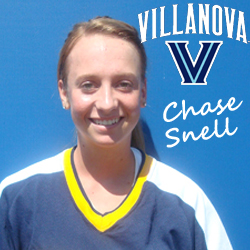 Chase Snell (Class of 2013, Poway High) just verballed with the Villanova Wildcats. Congrats Chase. We'll miss ya in Philly, but thankfully you'll be playing for TNL for one more season.(7.25.12)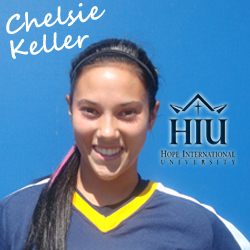 Chelsie Keller (Class of 2013) verbals with Hope International University in Fullerton CA. Kudos Chelsie! You're a princess and you're going to be a Royal. (7.25.12)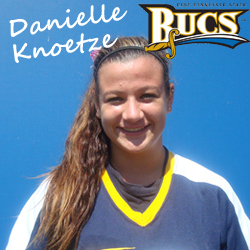 Danielle Knoetze (Class of 2013) verbals to East Tennessee State University. Danielle will be a Buc, but not until next year. Congrats Danielle. You are on your way to a great education and more fun on the softball field. (7.18.12)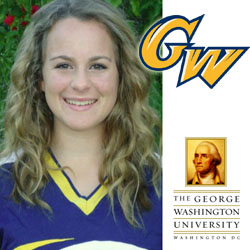 Madi Myers-Cook (Class of 2013) verbals with George Washington University in Washington DC. Madi is going to be a Colonial. Congrats Madi! (4.23.12)
May 8, 2013

TAMPA, Fla. - University of Notre Dame junior Laura Winter was named BIG EAST Conference Softball Player of the Year, as announced Wednesday evening during the league's annual awards banquet. Winter was one of seven Irish players to claim all-BIG EAST citations, and became a three-time first team honoree.

Winter led the BIG EAST in six major statistical categories during league play, drilling a conference-best nine home runs and 37 RBI in 64 at-bats. She also paced the conference with a .922 slugging percentage and 59 total bases. Winter is currently tied for the Notre Dame single-season record in overall home runs (17), and has chipped in a team-high 52 RBI.

The 2012 BIG EAST Pitcher of the Year, Winter made just as big of an impact in the circle, posting a conference-high 14 wins while walking only four batters in 96.1 innings, striking out 115. The 6-1 right-hander earned a total of four BIG EAST weekly awards (one player of the week, three pitcher of the week) during the regular season, and became the first Notre Dame student-athlete to win both USA Softball National Collegiate Player of the Week and Louisville Slugger/NFCA Division I National Player of the Week honors this season.

She became the eighth Irish player to earn the BIG EAST's top honor during the team's 18 years as a conference member, and the first primary pitcher to cop the award.

All awards are voted on by the league's head coaches, who are not permitted to cast votes for their own players.

Top-seeded Notre Dame opens the BIG EAST Championship at 12:30 p.m. (ET) Thursday at the USF Softball Stadium against No. 8 Seton Hall.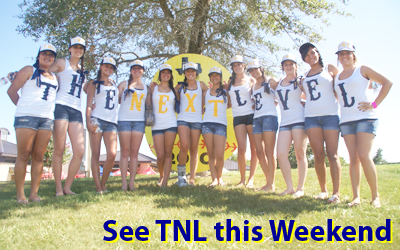 Come on Out and Cheer on the Blue and Gold!
TNL FALL SEASON IS UNDERWAY! For detailed schedules visit your team page:
18G - So Cal's Finest Co-Champions 1.26.2014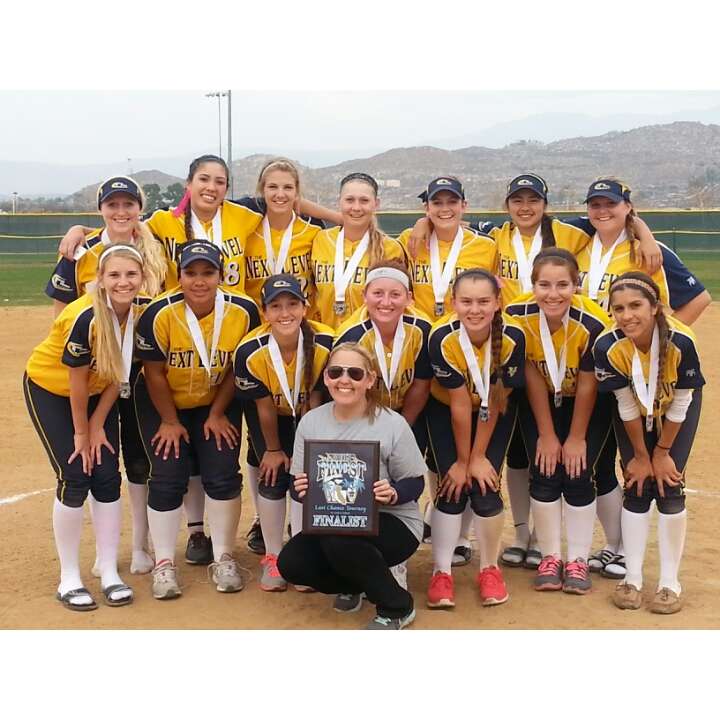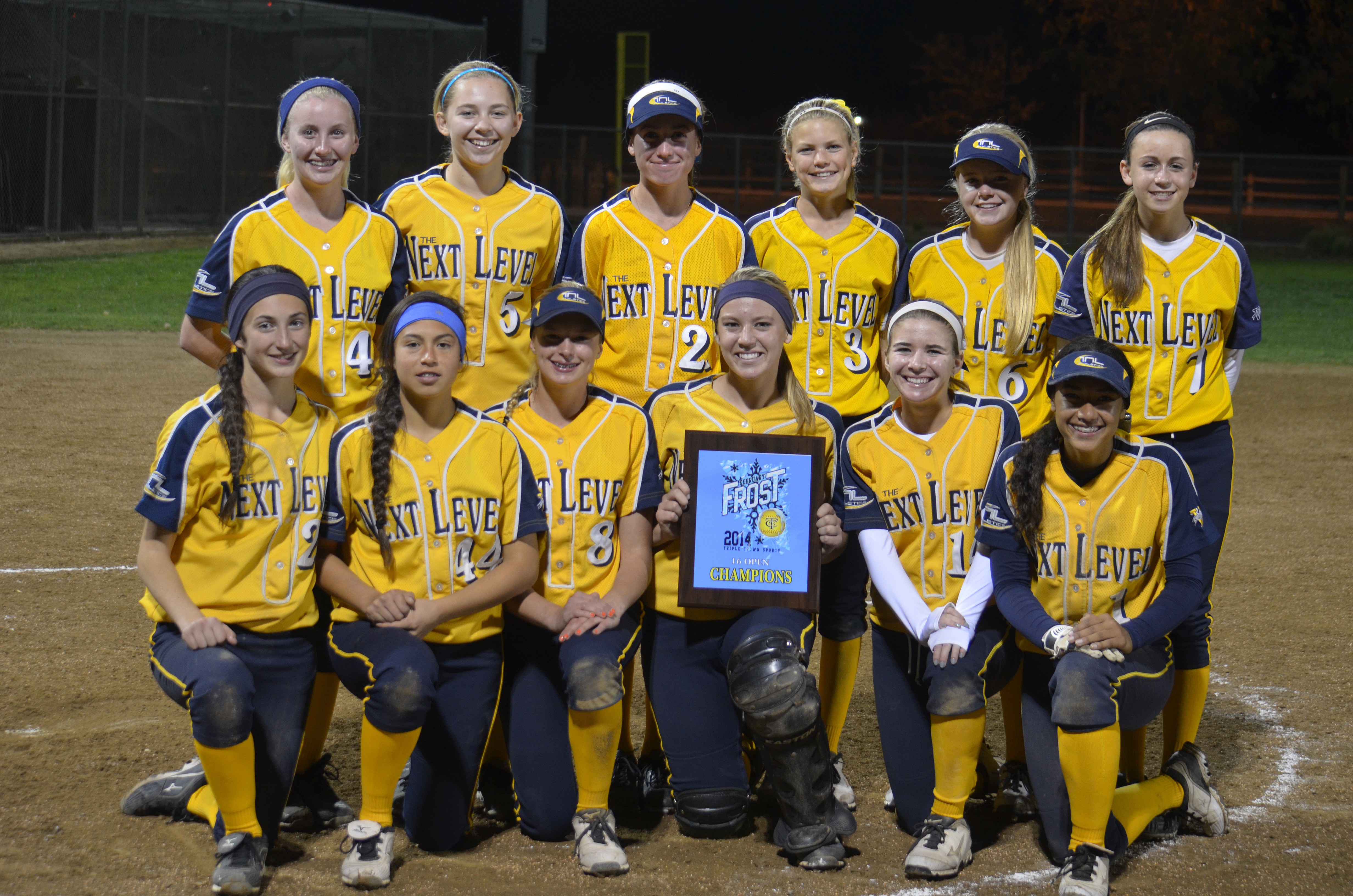 14 GOLD WINS 16u TC FEBRUARY FROST!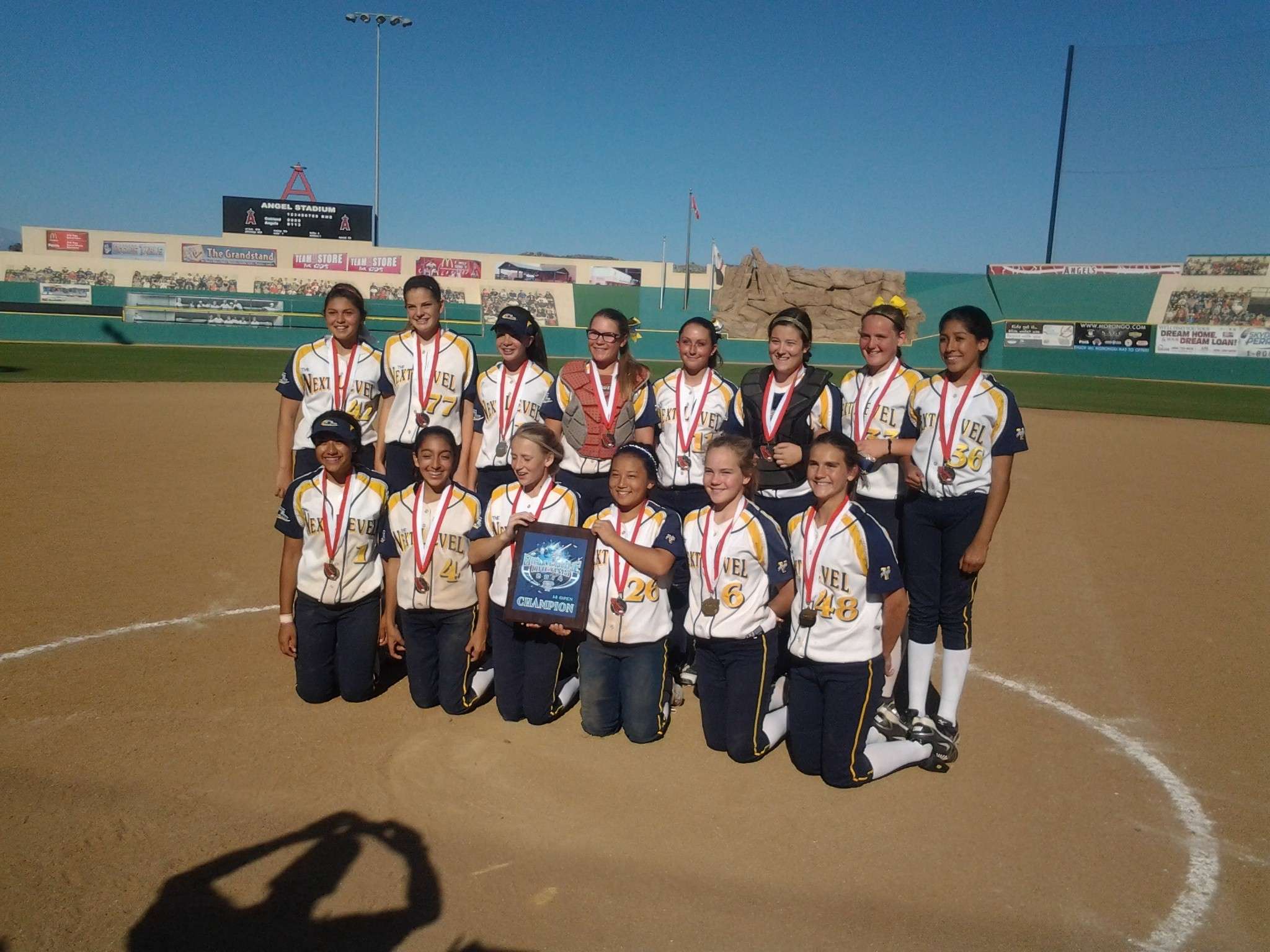 FEBRUARY FROST 14U BLUE CHAMPIONS!
18u Takes 2nd in Faith Strong Tournament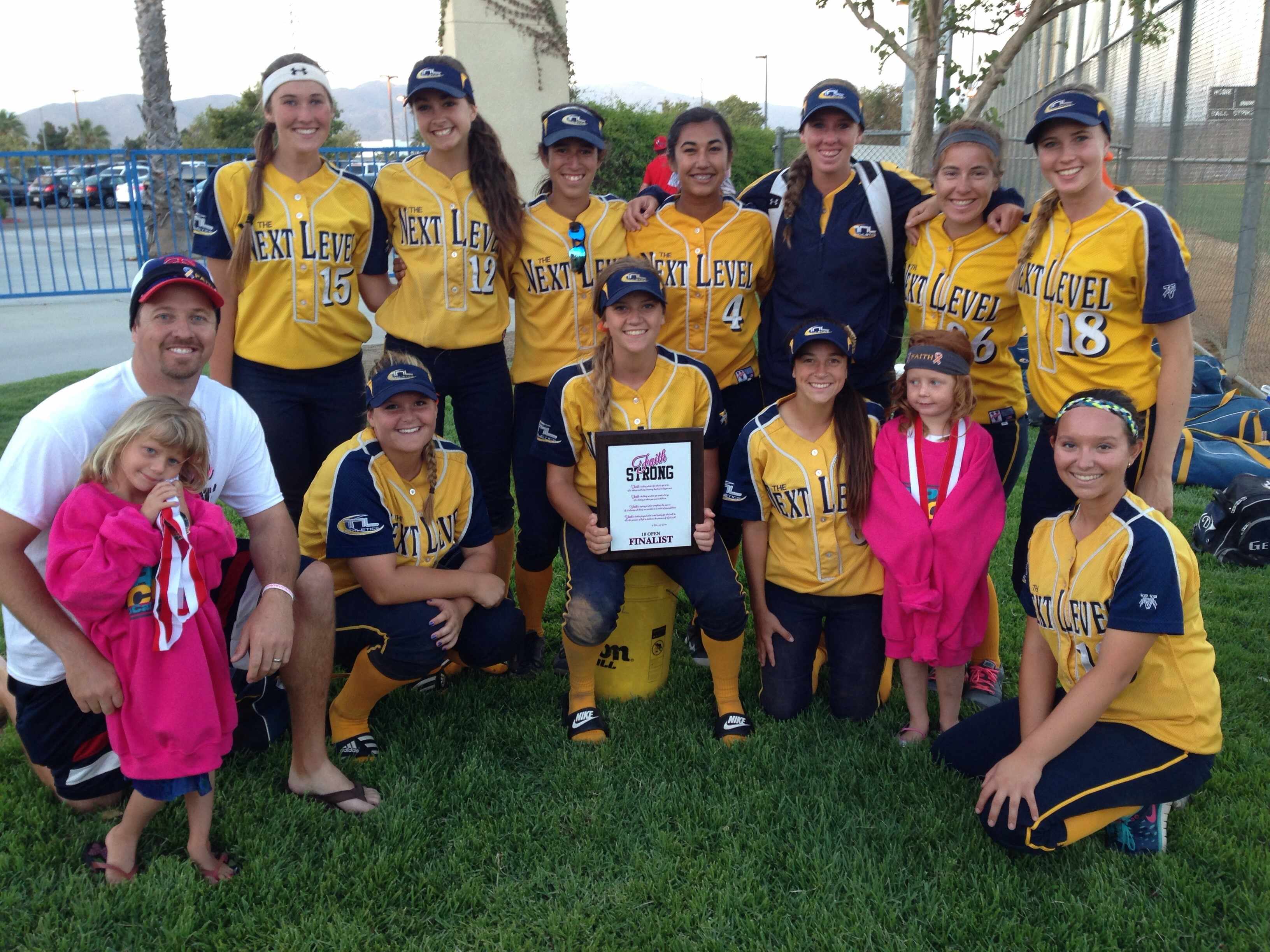 16u FAITH STRONG TOURNAMENT CHAMPIONS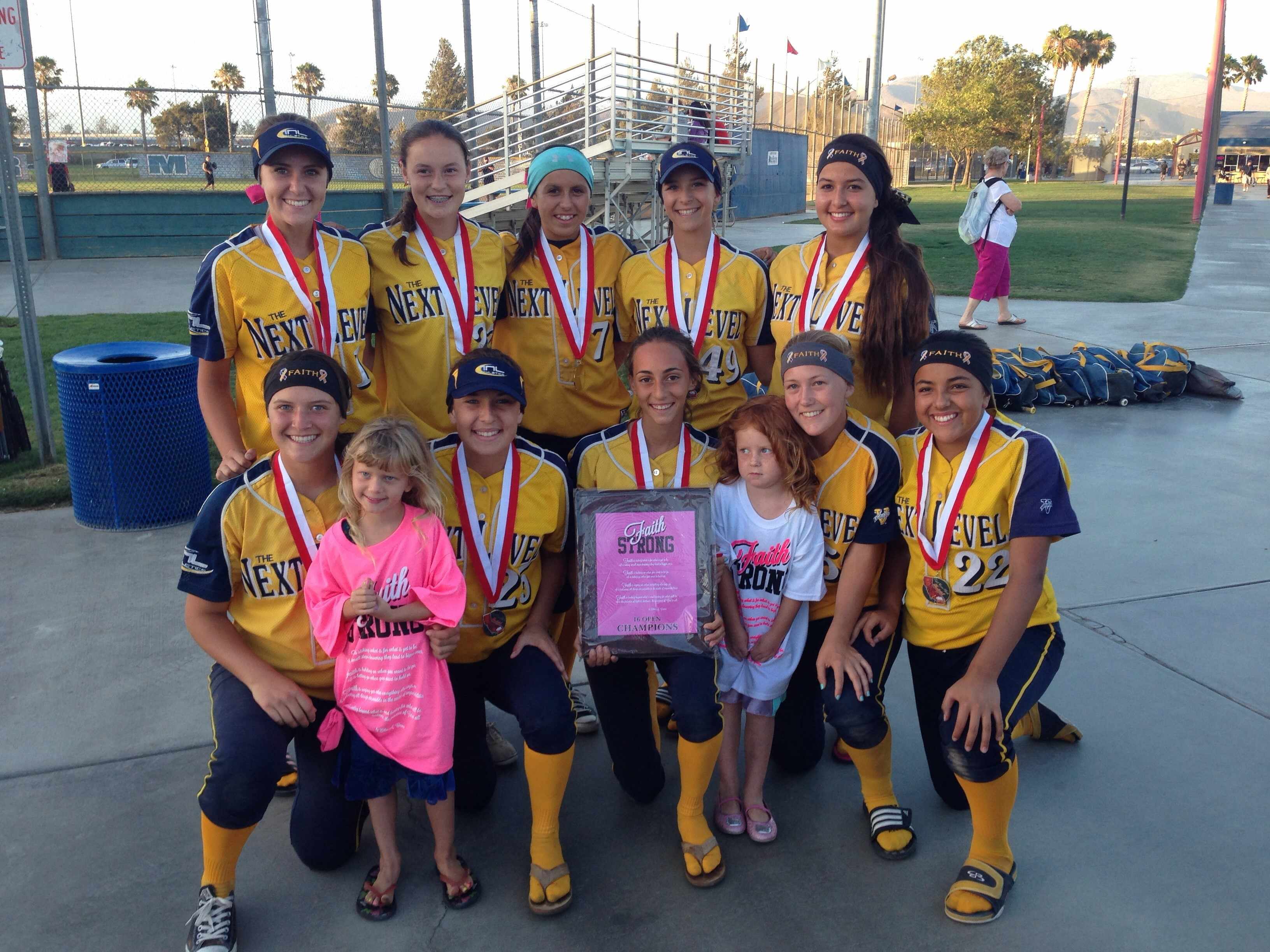 ALL GAME SCHEDULES ARE ON EACH TEAM PAGE
Recent Wizard of Oz Winners
Demonstrating Brains, Heart & Courage
Check the "Wizard of Oz" page for past winners!
TNL Spring/Summer 2014 Accomplishments
12u ASA Western National Champions
14u TC February Frost Champions
14 Gold TC February Frost Champions
16u Faith Strong Tournament Champions
18u 2nd Place Faith Strong Tournament
18 GOLD So Cal's Finest
TNL Fall 2013 Accomplishments
12u
14u
14 Gold
16u
18u
18 GOLD D9 Fall Classic Undefeated
TNL Spring 2013 Accomplishments
12u
14u
14 Gold
16u
18u
18 GOLD
TNL Fall 2012 Accomplishments
12u ASA Western National Champions 14u 14 Gold 16u 18u 18 GOLD
TNL Spring 2012 Accomplishements
18 Gold Delameter Champions Cup 1st place
16 Gold ASA Disney State qualifier 1st place
16 White Triple Crown World Series 1st place
14 Gold Balzer ASA State Champs
14 Gold Amador ASA Western National Champions
14 Blue ASA States 5th place qualified for Nationals
12 U Disney Pacific State Qualifier 1st place
Recent College Scholarships
INTERESTED IN JOINING THE TNL ORGANIZATION?
Due to overwhelming request, TNL has decided to hold a one day only (8-23-14) tryout for 10U - 18U players still looking for an excellent opportunity to join our strong family. We will maintain the very successful and highly efficient tryout format as last weekend. Interested athletes are asked to show up at 8:30am to allow for player registrations at the designated times below:
August 23rd 10U-18U
09:00am - 11:00am Hitting at MM7 Training Center
12:00pm - 02:00pm Fielding at Rancho Bernardo High School
Address for tryouts are:

MM7 Facility: 7949 Stromesa Court, Suite A-M San Diego, CA 92126
Rancho Bernardo High School: 13010 Paseo Lucido San Diego, CA 92128
12U Takes 2014 ASA Western National Title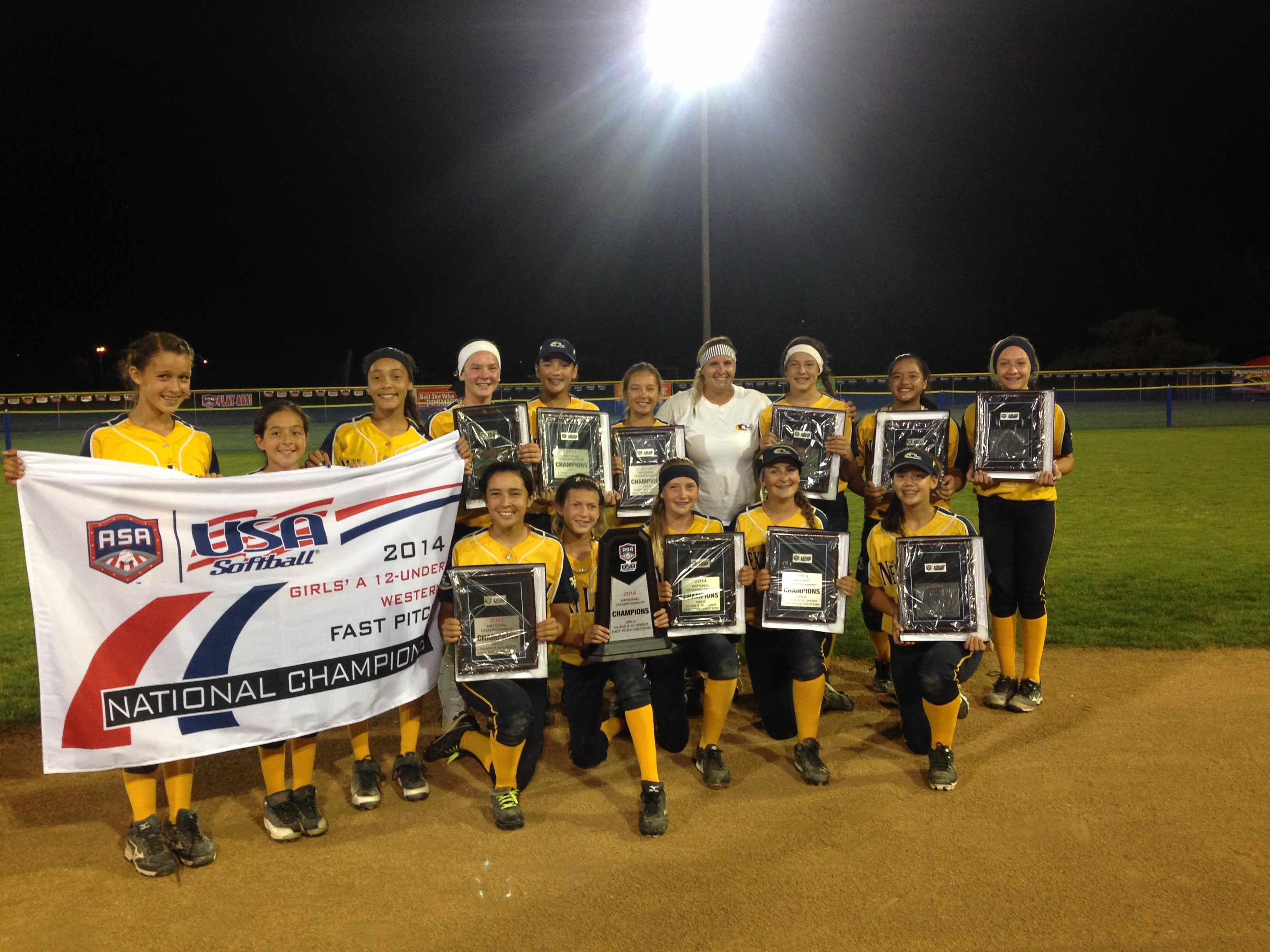 One2 CAMP:
Click here for more details on the One2 Camp:
https://www.eteamz.com/TheNextLevelSoftball/files/One2SoftballCamps.pdf
One2 Softball Camps 2014 Player Camp:
July 27th One2softballcamps.com
Sunday, July 27th Who: 2015 - 2020 Grads
Morning Session: 10:00am - 1:00pm
Afternoon Session: 2:00pm - 5:00pm
Cost: $155 for Individuals $140 for Individuals Registering With A Team
To Register A Team Email Dana Sorensen at onetwoconsulting@gmail.com •
10 College Coaches
• 3-Hour Session • BP / Front Toss • Defensive Workout • Live Games •
Open to 2015 - 2020 Graduation Years
Location?Power Surge Field, Hickman Field Dr., San Diego, California 92111
One2 July Player Camp Staff?**Each player will work with, learn from, and perform for all College Coaches in Attendance.
Cal State Bakersfield
Cal State Fullerton
Cal State Northridge
Fresno State
Long Beach State
San Diego State University
UC Riverside
University of Georgia
University of Utah
University of Utah
Fresno State
Long Beach State
TNL SUMMER RAFFLE WINNERS!
1st prize $1000 Barbara Stahr(Brooke Snyder 16u) 2nd prize $500 Phil McKenna(Kelsey 12u)
3rd prize $250 Jennifer Smith(Caleigh 14G)
3rd prize $250 Bill Long(Danielle 14B)
3rd prize $250 Chris Camacho(Avery Perez 12u)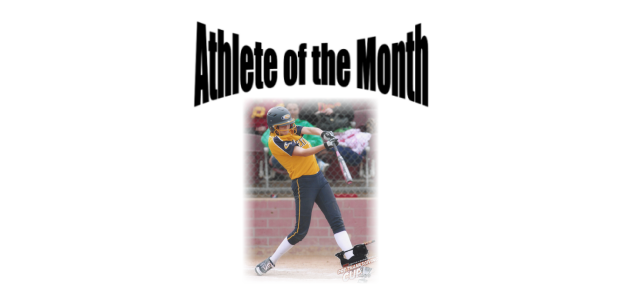 Olivia Oppeltz Winner of one month unlimited group sessions. February's Athlete of the Month is Olivia Oppeltz! Olivia started with the TNL organization three years ago, and is now making quite the name for herself. She began working out at Power Line in 2012, and her hard work is truly pay off. For the month of January Olivia hit .440, and moving into February she continued her growth. In the Triple Crown Presidents Day Showdown Tournament, Olivia finished with a .750 batting average! In one single night she hit three home runs, including a grand slam, which concluded her cycle on the day! At one point during the tournament she was even 11/11! Her athleticism doesn't just show at bat, but on defense as well. She plays both corner positions, allowing zero errors for the month of February. Her father Ken Oppeltz states that, "This truly was her best month ever. Her stats are a result of her hard work on the field, at Power Line, and in the garage where the Tee and Bownet take the place of my car." Congrats on such a successful year so far Olivia. We can't wait to see you continue this year stronger than ever!!
TNL Golf Classic: A HUGE SUCESS, THANK YOU!
Blustery weather did not stop the 1st inagural TNL GOLF CLASSIC. Everyone who attended had a fabulous time and walked away with some great treats especially at the 15th hole There are always many people to thank to pull off an event this large. A special THANK YOU goes to Denise Foyle for spearheading many of the days events also all of the team reps and volunteers that made the day & evening a huge sucess. Terry & Anna Barton were crucial to the sucess of they day as well. Hopefully you can all join us next year.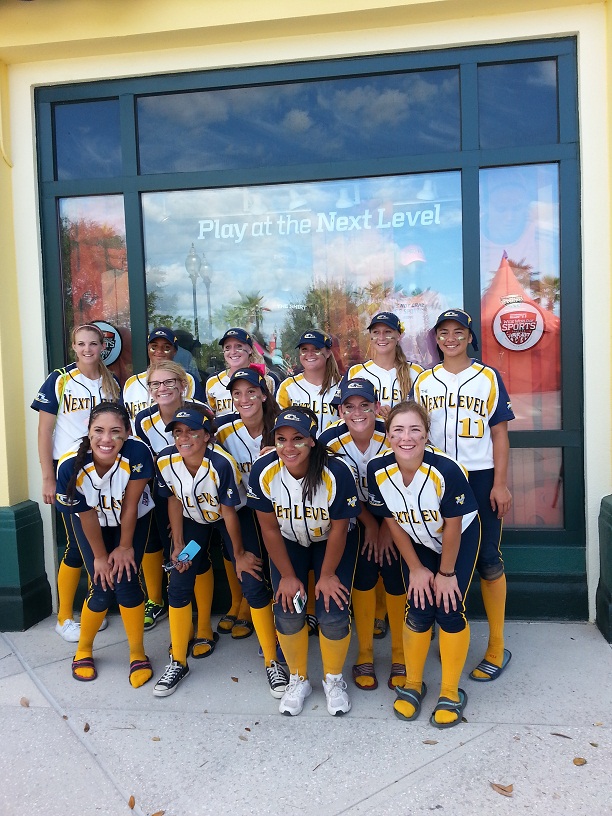 18 GOLD TAKES FLORIDA BY STORM!
This past weekend of November 1, 2013, two of our TNL teams traveled accross the country to play in the Diamond 9 2013 Sun Classic Fall Showcase. Our 18 Gold team went UNDEFEATED! Way to go girls! We are so proud of you!
TNL Supporting our Community
Fighting Parkinsons Step-by-Step
Walk, Fun Run, Medical Expo
Saturday, April 21st
NTC Park at Liberty Station in Pt Loma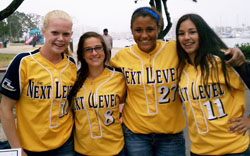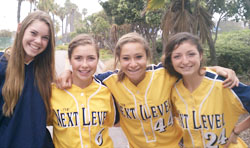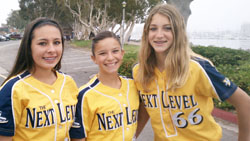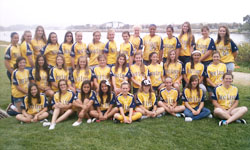 TNL Softball Mental Skills Training TNL is launching a pilot program with John Kelly to work with the TNL athletes on softball mental skills training. The game is 90% mental, right? So let's focus some attention on issues like confidence, attitude, mental preparation pre-game, mental preparation in the on deck circle, work ethic, sportsmanship, team building and more. For more info, check out John's website at: http://www.softballsmarts.com