The Fire Softball: Bi-Lo BoosterPlus
Saturday, August 22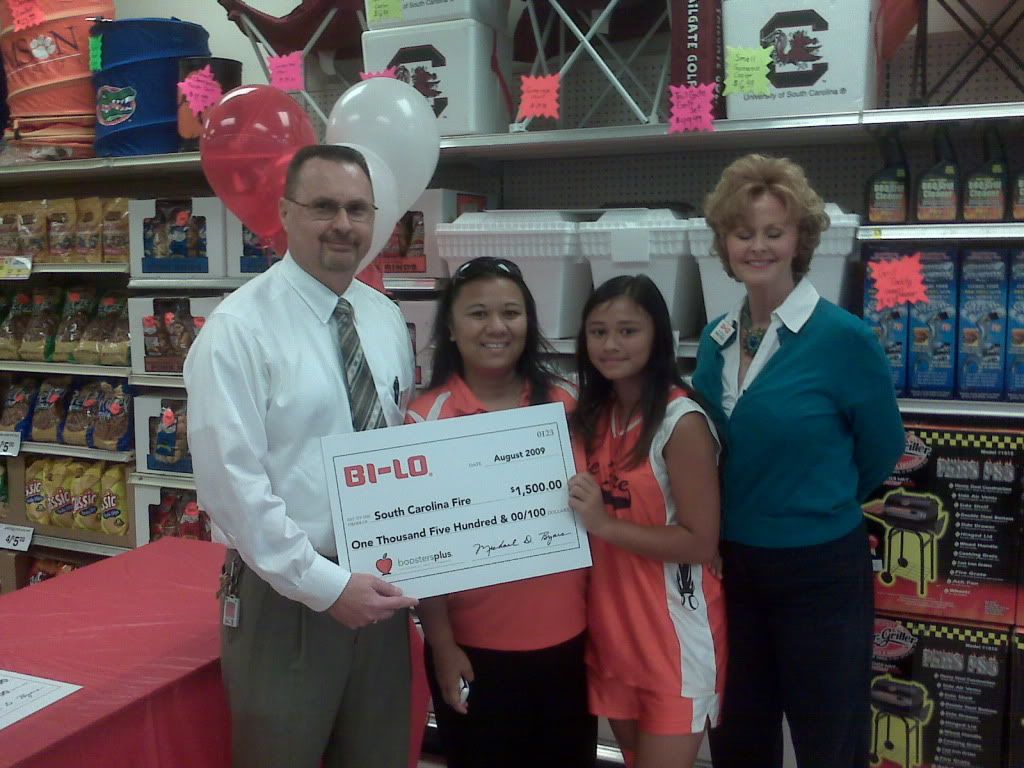 Jennifer Allred and daughter, Cassidy, accept the Bi-Lo BoostersPlus check for The Fire on August, 11, 2009.
Bi-Lo Boosters Bring in $1500 for The Fire!!

Our first six months' involvement with Bi-Lo Boostersplus brought in almost $60. The second six months brought us a check for nearly $500. We were excited about that, and now we're thrilled that our most recent six months' participation brought in the maximum of $1500.00!
You can help us reach this goal EVERY six months. To get involved, print off this barcode and swipe it one time with your Bi-Lo Bonus Card. After that, every time you make a purchase with your bonus card, The Fire will receive a percentage of your purchase price and it won't cost you anything. Give one to your family, friends and neighbors, too!

Thanks so much to the many supporters who faithfully swipe their Boosters cards for The Fire at Bi-Lo. Your shopping is making a difference!