Taunton Western Little League: Welcome
Sunday, May 19
**********WANTED**********
Volunteers to help out with the Golf Tournament.
If you are willing to lend a hand, please contact
Tom St. Germain.
There are still plenty of open spots for golfers!!!
1ST ANNUAL GOLF TOURNAMENT
Sunday, June 2, 2013

Segreganset Country Club

12:00 registration, 1:00 shotgun start

Barbeque & raffle to follow

Registration $115 per player (golf, cart, dinner), $460 per foursome

For more information, contact Tom. St. Germain 774-218-9161
Forms in the Handouts Section on the left
Follow the link to Golf Tournament
TWLL Jackets and Sweatshirts order forms are located in the Handout section of this website.
Just drop the order form and payment off at the concession stand.
Don't forget to purchase your TWLL Decals!
Find the forms in the Handout section of this website.
Instructional Games Changed
May 4th games are rescheduled to June 8th.
Concession Duty
Minor Leagues
Home team (first team) is responsible for 1 parent in the concession stand each game.
WORK DETAIL EVERY SATURDAY
STARTING @ 8:00 a.m.
A representative from each major league team MUST be present. Every level is welcome to help.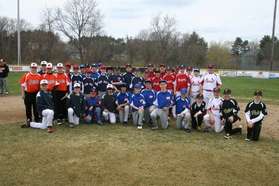 2013 TWLL 12 year old players