Swampscott Football: Steve Dembowski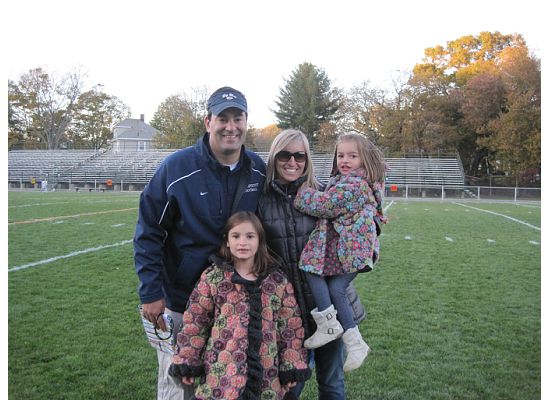 Steve Dembowski
Head Coach
Steve Dembowski
Position:
Head Coach
Email:
CoachDembo@yahoo.com
Profile:
Coach Dembowski has been coaching football at Swampscott High School in Swampscott Massachusetts since 1994. The Head Coach since 1999, Steve has guided the Big Blue to four Conference Championships. The first two came in 2002 & 2003 when the team played in the old Northeastern Conference and the latter, in 2007 & 2008 as members of the NEC South Division. Steve has 5 Super Bowl appearances to his credit; two under former coach Bill Bush in 1996 & 1997 and three as Head Coach, 2002, 2003 & 2007. In 2007 Swampscott won its first Super Bowl in 35 years and it stands as his favorite memory. The 22-6 win over Medfield was at Gillette Stadium.

Steve credits much of the success due to a dramatic change in his teams' offense following a disappointing 2000 season. This change to the spread offense has lead to 11 outstanding seasons filled with excitement, while setting numerous school and state passing records. Steve is quick to credit his players and assistant coaches for believing in the system that has produced an 93-34 record during this period while his overall record is 101-47.

A former Big Blue player (85'-88'), Steve was a 2-time NEC All-Star and League Co- MVP in 1988 while also being selected an All-Scholastic by both the Herald & Globe. He was the Globe's Division II player of the year in 1988 and was most recently selected to the Salem News "Top 11 Football Coaches on the North Shore". Steve continued his career as a Tight End at the University of Massachusetts (90'-93') and was inducted to the Swampscott Athletic Hall of Fame in 2006.

Steve and his wife Kristin have two daughters; Anna & Kate, whom can often be found on the field or in the locker room on game day. Kristin, Anna and Kate love Big Blue Football and enjoy breaking down film with Coach.