Streamwood Little League: Welcome
Celebrating over 50 years of quality youth baseball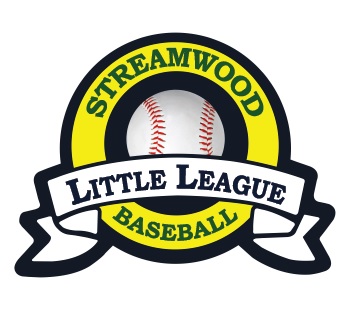 Through proper guidance and leadership, Streamwood Little League assists youths in developing citizenship,discipline,teamwork, and physical well-being. Our program is designed to develop superior citizens rather than superior athletes. All league personnel are volunteers interested in providing the benefits of all programs to our youth. The overall goal of Streamwood Little League is to provide a fun,educational and safe environment in which children and families can participate in sports and their communities.
---
Fall Ball Registration

Come on out for Fall Ball Registration this Sunday 8/3 from 9:00AM-11:00AM at Dolphin Park.

Fall Baseball is a a great opportunity for kids to either continue at their current level for their second year, or "play up" in the level they're going to next year, in a slightly toned down, less pressure environment. The idea is for ballplayers to really learn the next level or enhance their current level by allowing them to play more ball, it allows them to get prepared (or even a head start) for next year.
District 13 will schedule fall ball games for the Minor B through Juniors levels, and the season consists of approximately 12 games, running from late August to mid October (last year: 08/24/13-10/19/13). No games Labor Day Weekend.

Registration details:
All regular season registration fees MUST be paid in full in order to play fall ball
All Registration fees for Fall Ball are due when registration forms are submitted
Download the SLL 2014 Fall Ball Registration Form
Turn in registration form(s) and payment to the concessions stand (or contact a board member)
Concessions will be open regularly during the week in the evenings
---
Home Run Derby 2014
Saturday August 2nd (Rain out date Sunday August 3rd), 12:00 pm – 3:00 pm at Dolphin Park.
All players in all Divisions are welcome: BTB, ATB, Minor B, Minor A, Intermediate, and Juniors. However only ones that can participate are players that played in Streamwood this year.
First and second place from each division will get trophies and every player that participates will be able to keep the ball we use to hit with.
Hitters may bring their own pitchers.

Please RSVP to your manager by Thursday July 31st.

Managers and players to report to the field at 11:30 a.m. to sign in.
Start times are dependent on number of hitters in each division.

---
Schedule and Standings
Schedule for Minor A and below
Standings for Minor A and below

Schedule for Intermediate and up
Standings for Intermediate and up

---
Fall Ball Life in Streamwood Little League
For a video sample of Fall Ball life in Streamwood Little League, please click the below link. (Special thanks to Alex Damerow for creating this video)
Fall Ball Life in SLL
---
Life in Streamwood Little League
For a video sample of life in Streamwood Little League, please click the below link. (Special thanks to Alex Damerow for creating this video).
Life in Streamwood Little League
---
SLL Email List
Please use this form to signup for news, information and event emails from Streamwood Little League

SLL Email List

---
For any questions regarding Streamwood Little League, please contact any board member - SLL Board
Sponsorship / Fundraising

Fundraising-Silent Auction Letter

Sponsorship Letter