Streamwood Little League: Welcome
Celebrating Over 50 years of quality youth baseball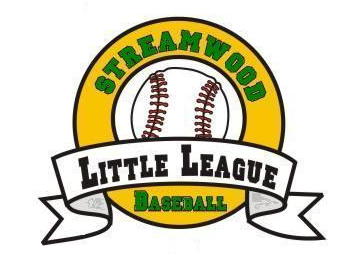 Through proper guidance and leadership, Streamwood Little League assists youths in developing citizenship,discipline,teamwork, and physical well-being. Our program is designed to develop superior citizens rather than superior athletes. All league personnel are volunteers interested in providing the benefits of all programs to our youth. The overall goal of Streamwood Little League is to provide a fun,educational and safe environment in which children and families can participate in sports and their communities.
Happy Holidays!!!
---
Spring 2014 Registration
Streamwood Little League spring 2014 registration is around the corner. All children ages 4 thru 18 are invited to make new friends, learn how to play ball, and most of all HAVE FUN!

SLL Spring 2014 Registration
---
New program is being introduced by Little League this year called the Elite Program.
Streamwood Little League is pleased to announce a new program being established for the 2014 season called the Elite program. This program is being created to serve as an additional outlet and vehicle for kids to play more baseball, while increasing the development and competitive level offered to our players. It is a program established by Little League and adopted by our own District 13.
This program will be discussed at the January and February 2014 Association meetings and a brochure/flyer will be provided at registration with further details.

Elite Program
---
HIGHLIGHTS - Streamwood Little League Parade And Celebration Day
For a highlight video of the 2013 SLL Parade and Celebration Day, please click on the below link. (Special thanks to Alex Damerow for creating this video)
2013 SLL Parade and Celebration Day
---
Life in Streamwood Little League
For a video sample of life in Streamwood Little League, please click the below link. (Special thanks to Alex Damerow for creating this video).
Life in Streamwood Little League
---
For any questions regarding Streamwood Little League, please contact any board member - SLL Board
Sponsorship / Fundraising

Fundraising-Silent Auction Letter

Sponsorship Letter