Monday, July 17
SPOKANE JUNIOR SOCCER
EMAIL: info@SpokaneSoccer.ORG
****************************************
SPOKANE JUNIOR SOCCER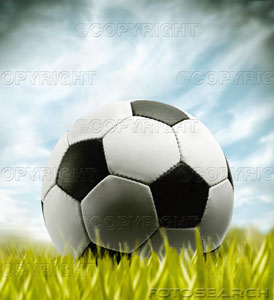 --------------------------------------------------------------
YOUTH SOCCER for ages 4 and older
in the SPOKANE City or County area
Home game locations on South Hill and North Side
(depending on your area)
----------------------------------------------------------------------------------------------
FALL 2017 Soccer League (Sept 16th - Nov 4th)
ages 4 to 16
COST: $50 (plus jerseys cost if needed)
Jerseys are $8 each (paid separately when picked-up)
2 jerseys (home & away) are needed
info@SpokaneSoccer.org
-----------------------------------------------------------------------------------
SUMMER CAMPS - EMAIL US to register: info@SpokaneSoccer.org
$39 per week - Monday to Thursday (mornings)
Weeks open:
July 10th (at TRENT Elem -3303 N Pines)
July 24th (at SHAW Middle School)
July 31st (at TRENT Elem - 3303 N Pines)
Aug 7th (at TRENT Elem - 3303 N Pines)
-------------------------------------------------------------------------------------
Little Kiks for ages 2 1/2 to 4
fun and age appropriate games centered around soccer
$39 - for 5 sessions - email for forms at info@SpokaneSoccer.org
----------------------------------------------------------------------------------------
Regular league games located on South Hill (Sacajawea) and North Side (Shaw).
Some away games may be in Spokane Valley.
#########################################################################
EMAIL us for info at:
info@SpokaneSoccer.ORG
fax: 800-918-0683
------------------------------------------------------------
About the regular league program:
ages 4-16 (born December 2012 to August 1999)

format for FALL 2017:
games on Saturdays (Sept 16th to Nov 4th)
home field locations:
South hill (Sacajawea M.S. or Lincoln Hts Elem.)
North side (Shaw M.S.)
* teams may have some "away" games
practices:
practice times & locations are determined by the coach
(normally weekday evenings, 1 hr, once per week for ages 4-7)

team formation:
Teams formed around nearest school (or nearby).
Players are normally divided into one year age groups
(similar to school years) and boys and girls are usually
on separate teams. Younger teams (ages 4 to 6) may
be MIXED / coed (boys and girls) depending on numbers.
see news section for more program info

Age Divisions (for FALL 2017 / Spring 2018):
Under 5 (U5) Born Jan 2013 thru Dec 2013
Under 6 (U6) Born Jan 2012 thru Dec 2012
Under 7 (U7) Born Aug 2010 thru Dec 2011
Under 8 (U8) Born Aug 2009 thru July 2010
Under 9/10 (U9/10) Born Aug 2007 thru July 2009
Under 11/12 (U11/12) Born Aug 2005 thru July 2007
Under 13/14 (U13/14) Born Aug 2003 thru July 2005
Under 15/17 (U15/17) Born Aug 2000 thru July 2003 coed HS
Expect to have separate boys and girls divisions in the following
groupings: U5, U6, U7, U8, U9/10, U11/12, U13/14
U15/17 is High School COED
to REGISTER ONLINE (click the button at top)
or go to "handouts" and download the form

We will also mail, fax, or email registrations forms to you:
EMAIL us at info@SpokaneSoccer.ORG (email is best)
or message phone at (509) 747-5017 fax: 800-918-0683
© Copyright 2017 All rights reserved - Spokane Junior Soccer