Sunday, September 20
SPOKANE JUNIOR SOCCER
EMAIL: info@SpokaneSoccer.ORG
****************************************
SPOKANE JUNIOR SOCCER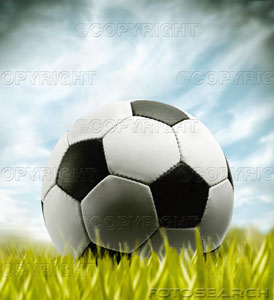 --------------------------------------------------------------
YOUTH SOCCER for ages 4 and older
in the SPOKANE City or County area
Home game locations on South Hill and North Side
(depending on your area)
----------------------------------------------------------------------------------------------
FALL 2015 Soccer League (Sept 12 - Oct 31)
ages 4 to 16 (see birth dates below)
registration fee is $55 (+ $15 jersey cost, if needed)
prior late deadline was Aug 15th

Late registration process:
1) EMAIL us to be placed on WAIT LIST
(wait-list space available registration)
2) Confirm team assignment before submitting payment !

After confirmation/approval, "wait list" players may register online or by
mailing in the forms/payment. May also use PayPal and fax/email forms.

note: jerseys are paid for separately at pick-up & may be used for multiple seasons.
Coaches are needed and puts your child at top of list.

EMAIL: info@SpokaneSoccer.ORG
Games located on South Hill (Sacajawea) and North Side (Shaw).
Some away games may be in Spokane Valley.
#########################################################################
EMAIL us for info at:
info@SpokaneSoccer.ORG
fax: 800-918-0683
------------------------------------------------------------
About the regular league program:
ages 4-16 (born October 2011 to August 1998)

format for FALL 2015:
games on Saturdays (Sept 12th to Oct 31st)
home field locations:
South hill (Sacajawea M.S. & Lincoln Hts Elem.)
North side (Shaw or Garry M.S.)
* teams may have some "away" games
practices:
practice times & locations are determined by the coach
(normally weekday evenings, 1 hr, once per week for ages 4-7)

team formation:
Teams formed around nearest school (or nearby).
Players are normally divided into one year age groups
(similar to school years) and boys and girls are usually
on separate teams. Younger teams (ages 4 to 6) may
be MIXED / coed (boys and girls) depending on numbers.
see news section for more program info

Age Divisions (for FALL 2015):
Under 5 (U5) Born Aug. 1, 2010 thru July 31, 2011
(younger born thru October 2011 may "play up" with U5 group)
Under 6 (U6) Born Aug. 1, 2009 thru July 31, 2010
Under 7 (U7) Born Aug. 1, 2008 thru July 31, 2009
Under 8 (U8) Born Aug. 1, 2007 thru July 31, 2008
Under 9 (U9) Born Aug. 1, 2006 thru July 31, 2007
Under 10 (U10) Born Aug. 1, 2005 thru July 31, 2006
Under 11/12 (U11/12) Born Aug. 1, 2003 thru July 31, 2005

Under 13/14 (U13/14) Born Aug. 1, 2001 thru July 31, 2003

Under 15/17 (U15/17) Born Aug. 1, 1998 thru July 31, 2001
Expect to have separate boys and girls divisions in the following
groupings: U5, U6, U7, U8, U9/10, U11/12, U13/14
U15/17 is High School COED
to REGISTER ONLINE (click the button at top)
or go to "handouts" and download the form

We will also mail, fax, or email registrations forms to you:
EMAIL us at info@SpokaneSoccer.ORG (email is best)
or message phone at (509) 747-5017 fax: 800-918-0683
© Copyright 2015 All rights reserved - Spokane Junior Soccer