Smyrna-Clayton: Welcome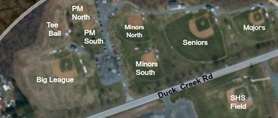 SCLL Complex
Check back for weather / game updates.
<<<<<<<<<<<<<<<<<<<<<<<<<<<<<<<<<<<<<<<<<<<<<<<<<<<<<<<
Rainout Info:
Text the key word scllspringball to 84483 to receive up-to-date notices
Remove your signature line, if you use one!
>>>>>>>>>>>>>>>>>>>>>>>>>>>>>>>>>>>>>>>>>>>>>>>>>>>>>>>>>>>>>>>
1st Annual
"Ducks on the pond"
Homerun Derby
Sunday, June 16th
10:00 A.M. (open registration starts at 9:00)
It will be a Father's Day "Grand Slam Event"
Where:
Smyrna Clayton Little League
Ages:
Guys & Gals, Ages 6 and up (Adults included)
Guaranteed fun for the whole family!
Cost:
$5.00 - participation
$15.00 – participation and T-shirt
$20.00 – participation, T-shirt, and drawing
Prizes:
Trophy to 1st place winner in each age group
Medals to 2nd and 3rd place winners in each age group
Eligible to sign-up through June 16, 2013 but T-shirts can only be guaranteed to
contestants that pre-register before June 1st.
Pre-registration dates:
Monday, May 13, 2013 6-8 pm
Wednesday, May 15, 2013 6-8 pm
Saturday, May 18, 2013 3-5 pm
Monday, May 20, 2013 - Thursday May 23, 2013 6 -8 pm
Wednesday, May 29, 2013 6-8 pm
Friday, May 31, 2013 6-8 pm
Questions - contact Carrie Erickson – (302) 399-1199 or Rich Miller (302) 480-6008
*Rain date scheduled for Sunday, June 23, 2013.
SCLL is a smoke free complex!
HELP DO YOUR PART IN KEEPING OUR COMPLEX CLEAN
REMINDER:
No dogs/pets are allowed in our complex!
Congrats to our 2012 Division Champions

Majors League
Rotary
Manager: David Leager

Junior League
Towles Electric
Manager: John Barkley
Senior League
Clements Supply
Manager: Monty Dickson
As part of the ongoing effort by the Little League to provide a safe environment for children to play baseball, every volunteer who has repetitive access to children will be checked against the Sex Offender Registry as well as a criminal history background check. Any prospective volunteer whose name appears on the Registry will not be allowed to volunteer in any capacity. Smyrna / Clayton Little League depends entirely on the support of volunteers to provide children in our community the opportunity to play baseball.


REMEMBER... Every person you see from the concession stand, coaches, umpires are all VOLUNTEERS. Please show respect to our SCLL members!
Don't lose sight on why we are all here... to have FUN!

Make a difference by volunteering your time for the children in our community....
Thanks for your support!
Next Board Meeting - Sunday, June 9th @ 1:00 p.m.
in the SCLL Clubhouse.


GET INVOLVED WITH YOUR LOCAL LEAGUE!

* * * * * * * * * * * * * * * * * * * * * * * * * * * * * * * * * * * * *
Questions? Contact Ginger Barkley

LIKE US ON FACEBOOK
Sunday, July 1
Smyrna-Clayton Little League