Simi Valley Little League Baseball: Sponsors

The Amanda McPherson Foundation
2775 Tapo Street
Ste 102
Simi Valley, California
93063


Philip John McPherson serves as president and co-founder of The Amanda McPherson Foundation. Phil's major accomplishments include the founding of The Amanda McPherson Foundation in 2004, as well as organizing the annual fundraisers such as the Golf Tournament and Family Walk. Other accomplishments include working towards the development of an appropriate softball field for Simi Valley Girls Softball and introducing the "Amanda's Corner" for special needs children in the community.
info@amandamcphersonfoundation.org
Phone: (800).300-6188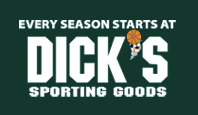 Dicks Sporting Goods
| | |
| --- | --- |
| | 2012 - 2013 Special Simi Valley Little League Baseball Offers from Dick's |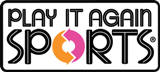 Play It Again Sports
2880 Cochran St.
Simi Valley, California
93063


Play It Again Sports® is your neighborhood sporting goods store offering new and quality used sports and fitness equipment. Kids grow like weeds, teens want name brand everything and you want affordable prices! That is why Play It Again Sports® is the sporting goods store for your entire family. We buy, sell and trade new and used sports equipment and fitness gear and pass along the savings to you!
piassv@yahoo.com
Phone: 520-6053

Kopy King
2157 Tapo St.
Simi Valley, California
93063


Full Service Print, Copy and Design Center
info@morecopies.com
Phone: (805) 527-0060
Fax: (805) 527-9689
Wm. L Morris Chevrolet
Wm L Morris Chevrolet
1001 Cochran St.
Simi Valley, CA 93065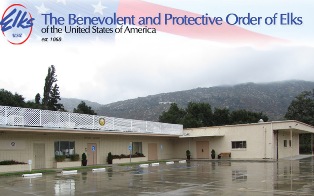 The Benevolent & Protective Order of Elks #2492
1561 Kuehner Drive
Simi Valley93063



Phone: (805) 522-2492

American Trophies & Awards
4545 Industrial St
Simi Valley, California
93063



Phone: (805) 526-0703

Thumbprint
4680 Los Angeles Ave. Unit. F
Simi Valley, California
93063


ThumbPrint is a leading provider of printing for small, medium and large companies. ThumbPrint is your One Stop Shop for all your design, printing and signage needs.
info@thumbprintink.com
Phone: (805) 527-9491
Fax: (805) 527-9192

Kohls Cares

Simi Valley Dental Group
2410 Sycamore Dr, Ste A
Simi Valley, California
93065


Conveniently located on the corner of Cochran & Sycamore, behind Starbucks.
Phone: (805)522-2600
Simi Valley Emblem Club #488
PO BOX 630165
Simi Valley93093-0165


A small group of Elk's ladies began meeting together in 1917 to wrap bandages for World War I. They enjoyed the sociability, and at the same time felt the joy of accomplishment. The combination of assisting others and enjoying good fellowship appealed to other women, and a community group came together.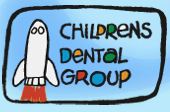 Simi Childrens Dental Group
1755 Erringer Rd.
Pediatrics Suite 20
Simi Valley93065


Over the past 33 years, Children's Dental Group Space Stations have continued to grow to encompass the communities of Camarillo, Oxnard, Simi Valley, and Thousand Oaks. We provide specialized services in pediatric dentistry and orthodontics to promote a lifetime of healthy smiles for our patients.
simivalley@spaceshipdentist.com
Phone: (805) 522-2164
Fax: (805) 522-9849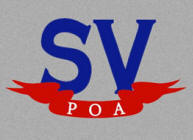 Simi Valley P.O.A.
PO Box 616
Simi Valley, California
93062


The Association consists of all the officers, detectives, senior officers, and sergeants of the Simi Valley Police Department.
Phone: (805) 522-1474
Simi Lock Up
4495 E. Industrial Street
Simi Valley, California
93063


Simi Lock-Up Self Storage, proudly supporting the community of Simi Valley since 1985. We offer excellent customer service and convenience with the most competitive rates.
sluinfo@similockup.com
Phone: (805) 583-0500
Fax: (805) 583-1421
Frank A. & Helen Galbraith
Independent Bobcat Services
6120 Birch St.
Simi Valley, California
93063


James Forrester
Phone: 432-6785