Shaw Butte Little League: Welcome
Please visit our new site on http://www.sbll.us/

Online registration is now closed. To register please email us at registrar@sbll.us
Shaw Butte Little League has a proud history of competitive baseball with a focus on player development, teamwork, sportsmanship and fun! Our little league strives to provide a safe envirnoment that enables all children to learn the principals and mechanics of baseball. We are excited to participate in our second year with the Arizona Diamondbacks Lil' Dbacks program which offers the league and it's players tickets and raffle opportunities (including one ticket for each player included in your registration fees).
ALL PLAYERS MUST RESIDE WITHIN OUR LEAGUE BOUNDARIES. If you register on line and do not live within league boundaries Shaw Butte Little League will refund the registration fee minus a $5.00 processing fee. You can verify your child lives within league boundaries by clicking on the registration tab.
Important Dates:
Event
Date
2012 SEASON
FEB.13th - MAY 11th
PRACTICES START
FEB. 13TH
OPENING DAY
MARCH 10TH
ENDOF SEASON
MAY 11TH
TOURNAMENT
MAY 14TH -25TH
Draft
FEB. 9th,6:30 pm Minors
7:30 pm Majors
Moon Valley Country Club, conference room next to lounge area
Field Day
FEB. 25th at 7:30 am
TEAM PARENT MEETING
FEB. 27TH at 6:30 pm, Barro's Pizza
We offer the following divisions:
T-BALL $30.00 (4-5 YEARS OLDS)
FARM $80.00 (6-8 YEARS OLDS)
MINORS $130 (9-10 YEAR OLDS)
MAJORS $130 (11-12 YEAR OLDS)
Juniors $150 (13/14) Must register in person.
Scholarships available. No child will be denied play because of an inability to pay registration fees. Please contact the Registrar for information regarding our scholarship program.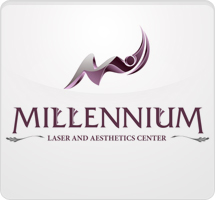 SBLL would like to thank all it's 2011 sponsors.
Please remember to support our sponsors because it's their financial contributions that help keep Little League baseball going in our community.
---
Shaw Butte Little League (SBLL) is located in Phoenix and is part of Arizona District 2. Our fields are located on the southwest corner of 21st Ave and Larkspur. SBLL includes students from John Jacob, Lookout Mountain, Moon Mountain, Shaw Butte Elementary Schools and Mountain Sky Junior High. The league boundaries are from Bell Road south to Dunlap and from I-17 east to 7th Street. We offer two seasons every year. Registration for the spring season is in January with practices starting in February. The spring season ends in May. Registration for the fall season is in August with practices starting in September. The fall season ends in November.
---


---
Snack Shack Countertops
Thank you Mike Callaghan for building & tiling our new

countertops in the Snack Shack. Checkout his work and keep him in mind for your next tile job. His number is 602-768-5495.
---
Use of Composite Bats
On Dec. 30, 2010, Little League International announced it had expanded its moratorium on the use of composite bats to all of its baseball divisions, including the Little League (Majors) division, effective immediately. The announcement regarding the moratorium is here: http://www.littleleague.org/media/newsarchive/2010/Sep-Dec/CompositeBatMoratium.htm
A listing of licensed baseball bats approved for use for 2011 in the Little League (Majors) Division and below can be found here: 2011 Approved Non-Wood Bat List (PDF)
---

Parking at the fields
SBLL has been working with a neighborhood organization to improve the parking issues at the field. The main parking issues have been: Parking within 20 feet of the intersection of 21st Ave and Larkspur, parking within 15 feet of a fire hydrant, and parking where official signs prohibit it. In addition be very careful to leave room for access into private driveways. The police have been notified to especially look for those violations and ISSUE TICKETS! Please help us to be good guests in their neighborhood and follow the parking restrictions. v